Keep your wedding costs from spiraling out of control with these savvy money-saving strategies.
By: Elaine Stewart
Browse budget advice by category: 

► Stationery
► Entertainment
► Catering
► Flowers and Décor
► Wedding Cake
Your Venue
Elegant options abound but costs vary significantly, so take this expert advice into account before you start scouting locations.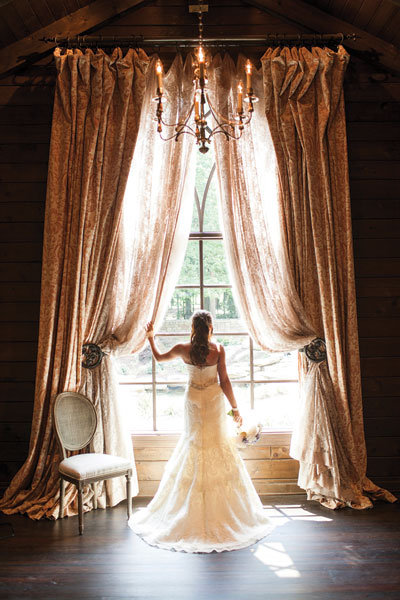 Getting More For Your Money
The venues that offer the best value are dedicated event spaces, like hotels and banquet halls (generally speaking, sites with prescribed wedding packages). This is because many services you would otherwise need to hire come included, and bundling them together makes your dollar go farther. When shopping around for a venue, "The number one thing is to make sure you're comparing apples to apples," says planner Claudia Hanlin of NYC's The Wedding Library. "Bringing-in always costs more because you have pick-up and delivery charges for every single thing." Many brides make the mistake of thinking an outdoor wedding at a family member's home will result in a big savings. There's no site fee, but the cost of transforming a backyard into a full-service reception space (tents, lighting, dance floor, portable toilets) can exceed even the most lavish pre-set package.
Paying Less For Places
Another way to save, says Hanlin, is by holding your ceremony, cocktail hour and reception in the same venue — such as a church or synagogue with an attached hall, or a restaurant with multiple party rooms. The cost of a few extra hours on property is considerably less than renting an entirely separate space, and you won't have to pay to transport guests between locales. Religious and charitable organizations tend to rent for nominal fees, as do government-run sites like cultural institutions and state parks. Plus, what you do pay to rent these places benefits the community. Parks, in particular, can be great bargains, considering they often include scenic backdrops.
Naturally picturesque locales don't need much adornment, which reduces your decor budget. The key is working with what you've got: "In California there are a lot of missions that rent for very little," says Sasha Souza, the Napa-based event designer, "and they often already have benches in place so you save on furnishings." Similarly, if your site features a stone patio, consider using that as the dance floor rather than renting one.
Pro Tip: At first glance, the fee for renting an empty loft may seem like a steal compared to a ballroom. But as soon as you factor in all the vendors (caterer, servers, bartenders) and rentals (tables, chairs, china, glassware, linens), you'll see the price tag go way, way up.
Pages