When you're in the throes of planning a wedding, adding an engagement photo session can feel like nothing more than another expense. But there are so many benefits to having a "practice shoot" before the big day. Here, wedding pros share their top reasons for booking an engagement session.
By: Kristen Klein

Photo: Kaitlin Cooper Photography
It Will Help You Feel More Comfortable in Front of the Camera 
For most people, their last professional photo was probably a high school yearbook picture. Brides and grooms simply don't have experience being in front of the camera outside of a quick Instagram picture, and an engagement session can serve as a valuable practice session.

Photo: Kaitlin Cooper Photography
"Many people are uncomfortable in front of the camera, and I've had numerous clients mention their anxiety about being in front of the camera all day," says Kristen Loken of Kristen Loken Weddings. "When I get to spend time with my couples, usually in their favorite places, making portraits that share their story so far, it lets them breathe easier on the wedding day. They know what to expect, how I work with them, and with that little bit of anxiety eased, they can be fully present for their celebration and forget I'm there."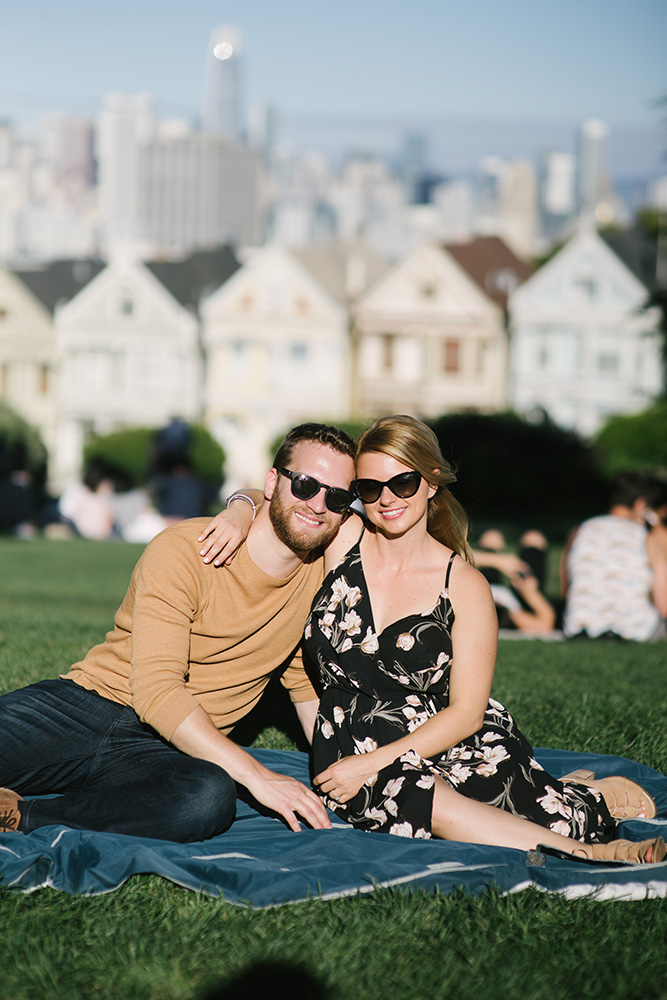 Photo: Kristen Loken Weddings
"Having an engagement session allows the couple to learn how to be themselves in front of the camera, along with getting some coaching from their photographer prior to the wedding," says Kaitlin Cooper of Kaitlin Cooper Photography. "This way, any wedding day jitters won't be heightened by the thought of being photographed."

Photo: Kaitlin Cooper Photography
You'll Learn Your Angles and How to Pose
Even the most natural-looking wedding photos that you've been pinning on Pinterest are likely highly staged by the photographer. Posing can feel extremely awkward; but having an engagement session will allow you to experiment with different ideas before the big day and get a better idea of how your wedding photos will look.

Photo: Sarah Bradshaw Photography
"An engagement portrait session gives us the chance to perfect posing before the wedding," says Sarah Bradshaw of Sarah Bradshaw Photography. "On the wedding day, our portrait time is constrained by the timeline of events. During an engagement session, we have more freedom to relax and learn what poses work best for the couple. It makes wedding day portraits that much better as well, since we all know what works, and there's no awkward discomfort."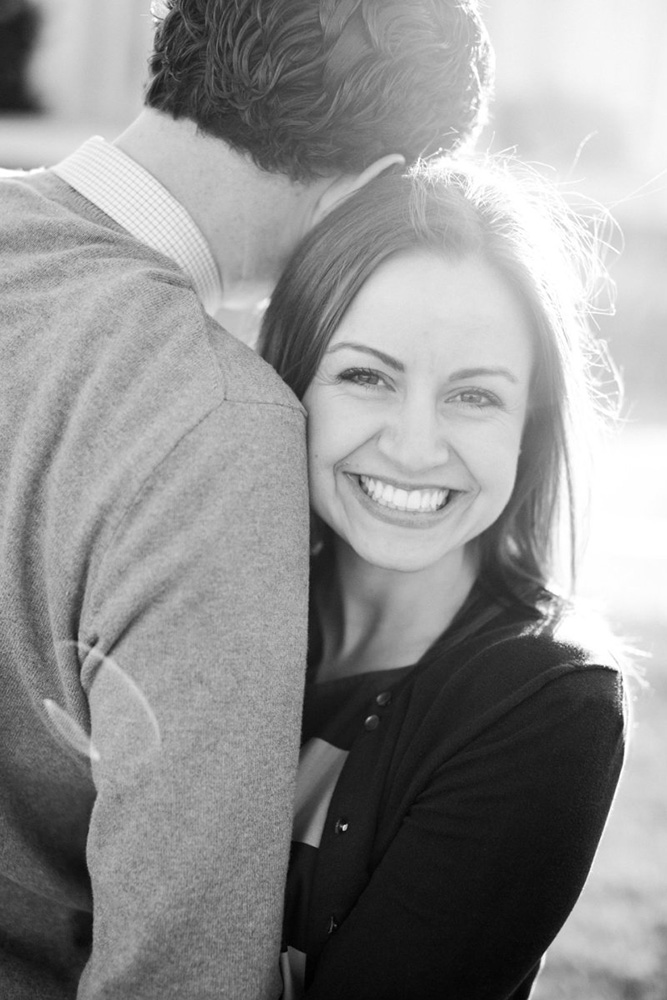 Photo: Sarah Bradshaw Photography
Being Engaged Is A Milestone Worth Celebrating On Its Own
The proposal and engagement period are an important next step in your relationship, but they get overshadowed by the big event. "Engagement photos capture a special time in your life when you are madly in love and will soon embark on a life journey together," says Shelley Grieshop of Totally Promotional. "You'll never regret having high quality photographs to cherish and pass down to your family."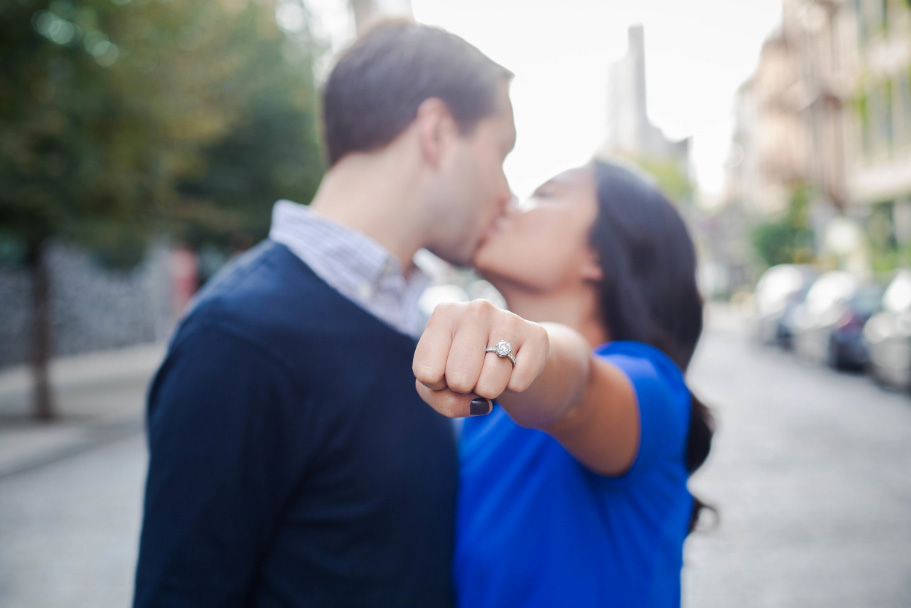 Photo: Abby Schwamm Photography
"Being engaged and getting to call one another fiancé is a special chapter in your lives together that should be documented," says Cooper. "Even if you have countless selfies together, take advantage of having a professional photographer capture this phase through their perspective. A photographer will be able to snap the candid, real moments that showcase the true emotions you have for one another as an engaged couple!"

Photo: Larsen Photo Co.
You'll Gain Beautiful Photos to Use in Your Wedding Details

Photo: Will Haynes Photography
A photo save-the-date card is practically standard these days, but there are so many more ways to use your engagement photos throughout your wedding. Consider creating a custom photo book for guests to sign as they arrive. Blow up your favorite photos to display at your reception, create a slideshow to project on the wall, or even add a photo to your wedding favor. These photos can also be used at your other wedding events, like your engagement party or bridal shower.

Photo: Jenn Explores
You'll Build A Relationship with Your Photographer
You likely hired your photographer based on his or her portfolio/Instagram, and a quick meeting; but to truly get to know someone, you have to spend some natural time together.

Photo: Abby Schwamm Photography
"The heart has emotional muscle memory, and when we look back on photographs, part of the reason we like or dislike images of ourselves is because of how we felt when the photograph was taken," says Bradshaw. "If a photographer makes a couple feel uncomfortable, awkward, misheard, or vulnerable, the couple will subconsciously remember that when they look back on that photograph, regardless of how objectively beautiful or perfect the couple looks in the photograph. To truly enjoy your wedding photographs, it's important to take the time to practice with your wedding photographer, to build a trust and friendship, so when the photographer walks into the getting ready suite the morning of the wedding, it's like greeting an old friend instead of meeting a stranger."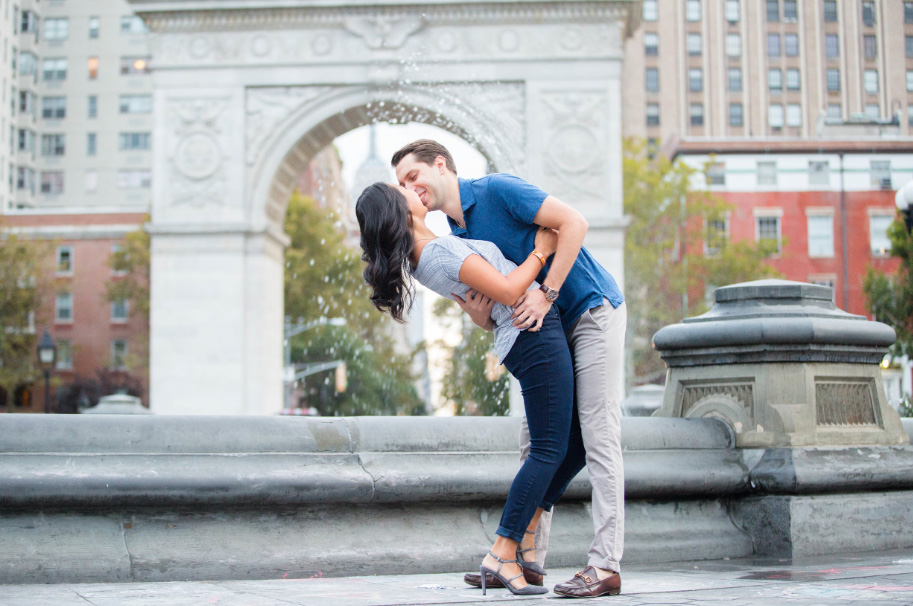 Photo: Abby Schwamm Photography
The engagement session also gives you an opportunity to iron out any issues before the big day. "If you have any complaints at all, it's better to find out before the wedding than after," says Nia Larsen Reed of Larsen Photo Co. "And if you get along well, you'll feel like your photographer is an old friend instead of some stranger you hired on your wedding day. You'll have more fun, they'll get better photos, and everyone wins!"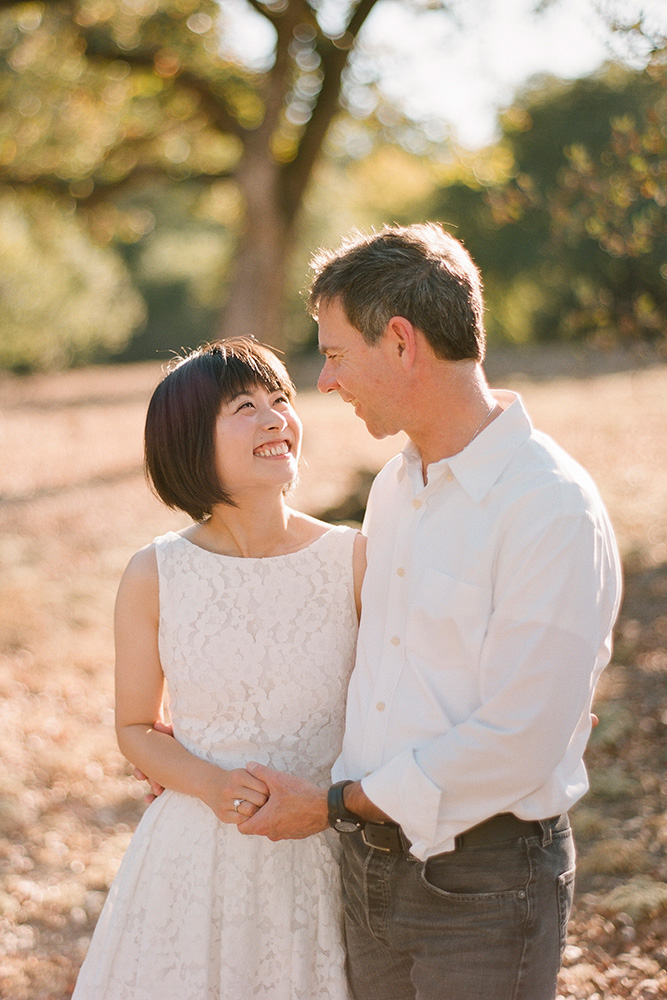 Photo: Kristen Loken Photography
You Can Test Out Different Photographers
Choosing your photographer is a major investment. If you're having a hard time choosing, consider booking a stand-alone engagement session first.
"It's one thing to appreciate someone's portfolio, but you want to make sure that the photographer captures you and your fiancé just as well," says Abby Schwamm.

Photo: Abby Schwamm Photography
While most photographers offer an engagement session for free or discounted when you also book a wedding package, it can be worth spending the extra cash to make sure you're 100 percent happy with your wedding photography.
"After the engagement session, don't miss the opportunity to tell your photographer which photos you loved and which ones you could do without," says Shaina Sawyer of Golden Door Photography. "Then, on your wedding day, you will know exactly what to expect when it's time for portraits of the two of you."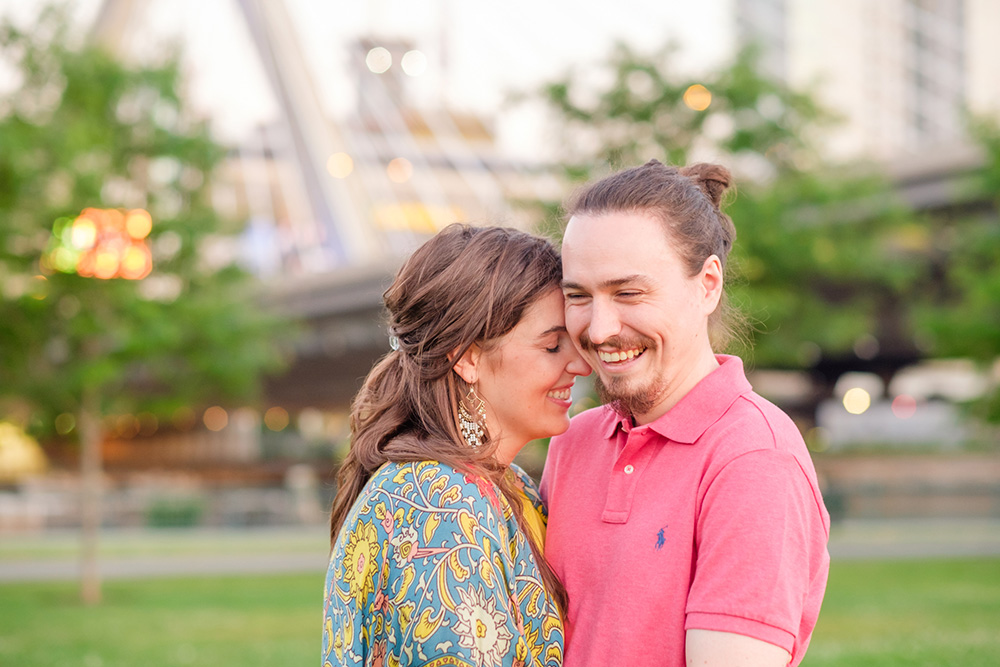 Photo: Golden Door Photography
It's A Great Way to Capture Your Love Story
"After you get engaged, life can become very busy very quickly, with a wedding day to plan," says Jennifer Fast of Jenn Explores. "Enjoy this special moment of time and gift yourselves something just for you – an engagement session that shows you looking your best, completely in love, and excited for your future together."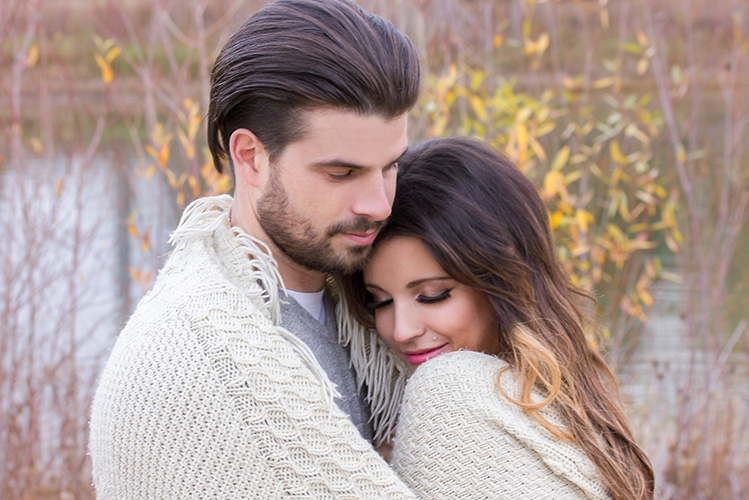 Photo: Jenn Explores
"Your wedding day is an amazing and life-changing event, but it's just that— an event," says Bradshaw. "Your everyday life looks different than your wedding day, and it's sweet to document how you fell in love as a way to celebrate your story, and preserve it for your children and grandchildren."

Photo: Sarah Bradshaw Photography
"Engagement images exist not only to formally announcement an engagement, but to tell the story of a couple," says Will Haynes of Will Haynes Photography. "When I work with a couple, I like to find out everything I can about them. Together, we come up with ideas for a shoot that are more than just couples standing in pretty parks or walking across a bridge. These are often beautiful pictures, but we should do more."

Photo: Will Haynes Photography

Photo Credit: Larsen Photo Co.