Take these tests to discover your wedding personality and customize your big day together!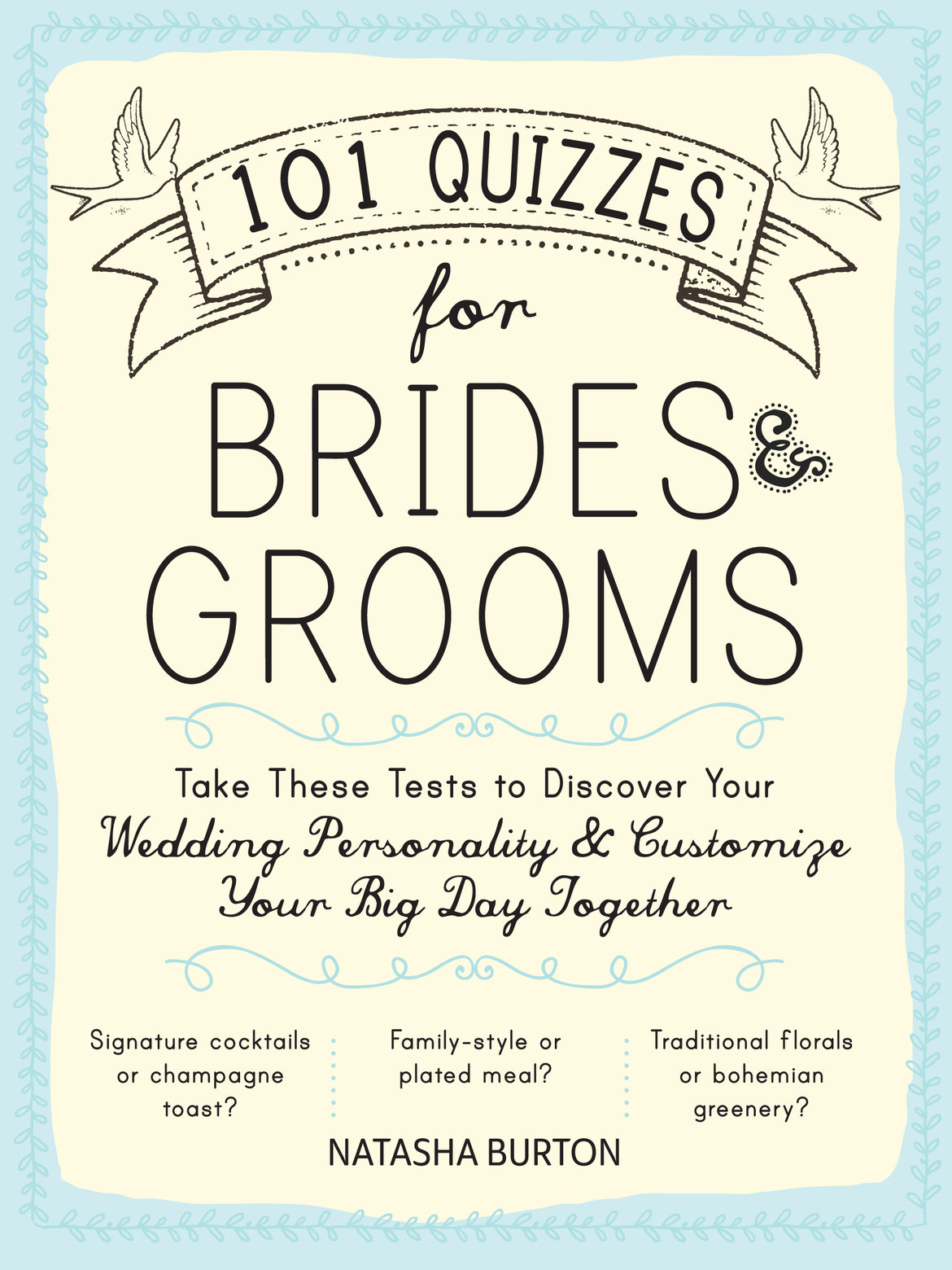 A quiz book and planning guide all in one, 101 Quizzes for Brides & Grooms will help you navigate this special time in your lives through fun, informative tests, and accompanying advice. This interactive guide helps you create a personalized wedding-planning roadmap based on your own preferences. Taking the time to talk about your dreams and hopes will help you uncover your very own wedding style, whether it's traditional and timeless, rustic and casual, or somewhere in between. Here, author Natasha Burton shares must-ask questions that'll help you and your future spouse make big-picture wedding decisions. Take the quizzes separately, and then compare your answers!
How Formal, or Not, Should Our Wedding Be?
Weddings can run the gamut on the formality scale, from flip-flops on the beach to full-on black tie. Where will yours fall?

Photo Credit: Clane Gessel Photography
1. When we're invited to a black-tie wedding, our first thought is:
A. Finally! Now we can dress up!
B. Fun! But...eek! What do we wear?!
C. Groan...
2. Our ideal wedding décor is:
A. Tons and tons of flowers with candles and pretty linens
B. Photos of the two of us with some cool lanterns
C. We don't really care all that much about décor
3. Our ideal wedding venue is:
A. A gorgeous hotel
B. A rustic barn or private home
C. Our backyard
4. When we imagine our wedding food, we think:
A. Four-course meal
B. Family-style or buffet
C. Food trucks
5. Our wedding attire must include:
A. A tiara and a bow tie
B. A flowy dress and a suit
C. Anything we don't have to wear fancy shoes with
6. Our general style, in life, is:
A. Sophisticated
B. Down-to-earth
C. Casual
7. The thought of our friends and family members in nice suits and dresses is:
A. Not anything new
B. A nice change from the everyday
C. Shocking
8. At our wedding, we want to:
A. Feel extra fancy
B. Be comfortable
C. Just hang out
9. We tend to get dressed up:
A. Whenever we have an excuse to (and sometimes we create an excuse ourselves!)
B. When the occasion calls for it
C. Almost never
10. We definitely don't want our wedding to feel:
A. Casual
B. Too formal
C. Stuffy
Pages