What to ask each vendor to guarantee your big day is a success.
By: Deborah Witt
What to Ask Your Cake Maker
"You want a 'wow' factor here!" says Rabideau. "And that can happen if you're clear with your cake designer about your wishes, and listen to their ideas, too." Taste and presentation are only part of the equation. You also need to know if they can handle the specifics of your wedding.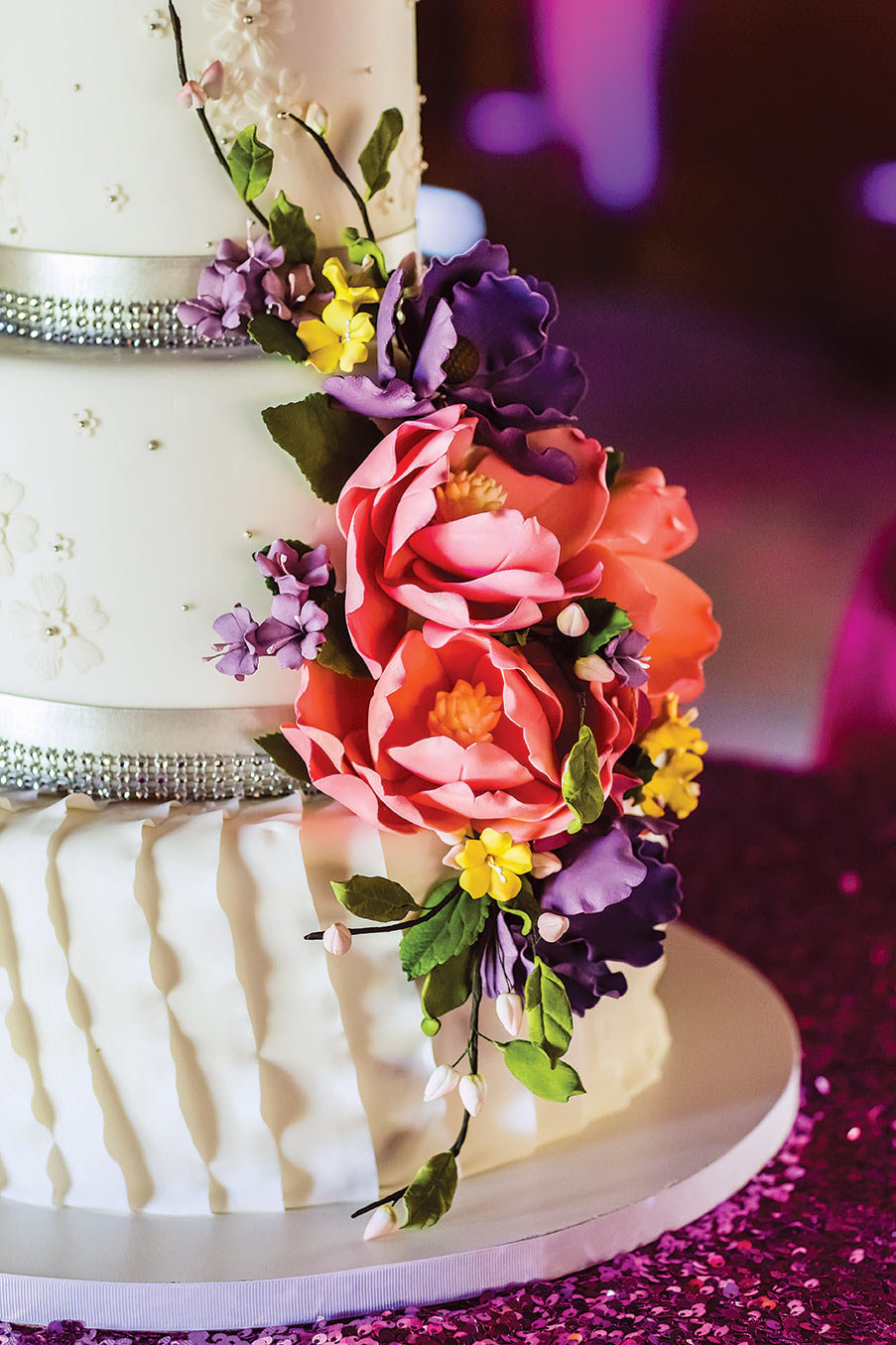 Photo Credit: Damion Hamilton for Sasha Souza Events
1. What are your specialties and/or top flavors and fillings? Can you do gluten-free, organic, or vegan cakes?
2. Can I view examples of cakes you've baked and decorated? (Many newer cake makers may have photos in their portfolios of cakes they assisted on, but you want to see what they've done from start to finish.)
3. Do you work with set designs or can you design a custom cake to match my theme?
4. Can you outline your pricing fees? For example, do you charge for a cake tasting, are there additional fees for cake stands, cutting knives, toppers, etc.?)
5. Will you work with a recipe I've provided? If so, will there be an additional cost?
6. What icing options do you recommend for the cake style I'm looking for?
7. If I want fresh flowers on my cake will you work with my florist to include blooms that coordinate with my floral decor?
8. How far in advance is the cake actually made? How is it stored and transported?
9. Will you preserve the top tier of my wedding cake for my first anniversary?
For Outdoor Spaces:
10. How will my cake hold up to the elements? An unprotected table won't be able to shield your wedding cake from stiff ocean breezes, high temps or humidity. You'll want to know how your baker handles outdoor venues.
Pages