Thinking about nuptials on Memorial Day weekend, Valentine's or New Year's? Here's what the star of WEtv's David Tutera's CELEBrations, has to say.
There are many pros and cons to having your wedding on notable holidays: Valentine's Day, the Fourth of July, Christmas Eve, and New Year's Eve are all memorable days that can make your celebration even more special (and ensure you never, ever forget your anniversary!). I personally believe your wedding should be a special day of celebration on its own and set apart from anything else. But if you have your heart set on a holiday wedding, here are a few tips to keep in mind.
Your goal should be to own the holiday-inspired theme without going overboard and focusing on just the holiday. Instead, make subtle nods to the special day that you are sharing your wedding with. It's very important to let your wedding be about style, color and you…not the holiday itself.
To keep a personal feel, decor and embellishments should drive the concept and not the holiday. For example, utilize elements available in the season: winter spices, spring flowers, summer beaches or the fall harvest are all great ways to incorporate the time of year without being too literal. If you feel strongly about incorporating holiday colors or themes into your decor, don't go overboard with your color palette. For instance, for your July 4th wedding, try to choose just blues and whites — if you prefer red, choose a deep burgundy and use it sparingly, just as an accent.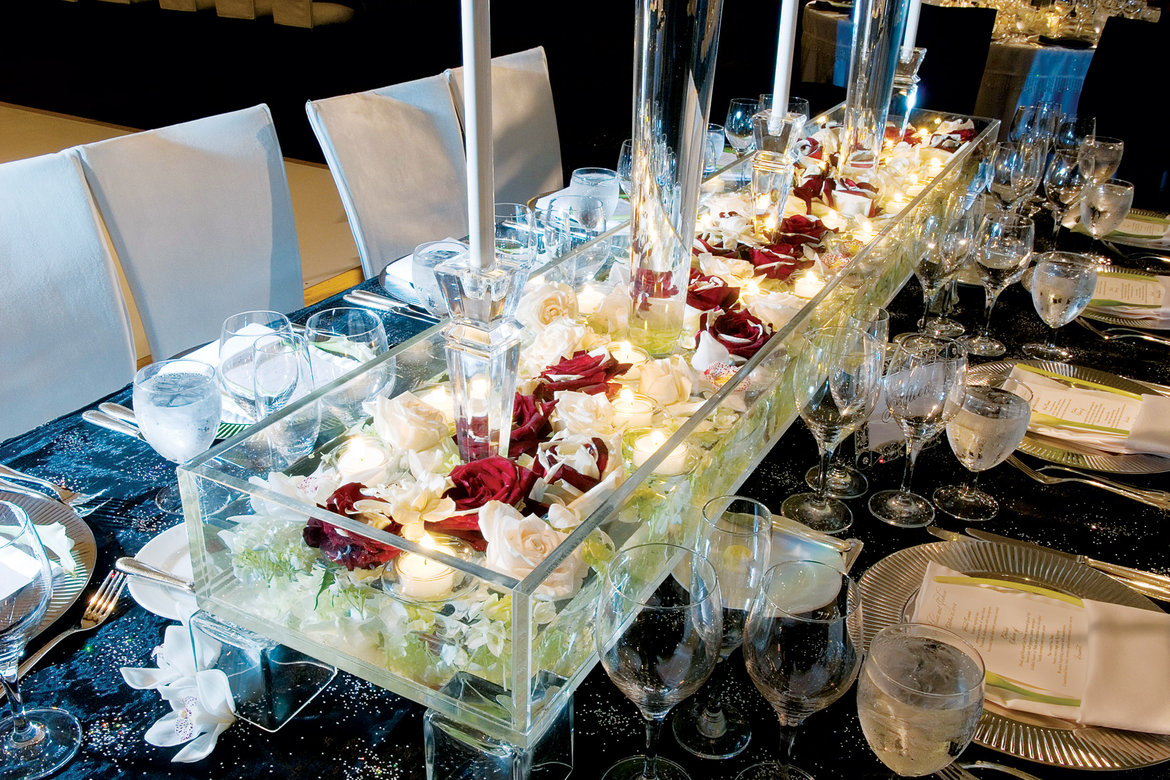 Photo Credit: Greg Griffin
Weekends like Memorial Day, which for most people is considered the first official weekend of the summer, can be challenging due to the popularity of family travel — accommodations can be difficult to nail down, too. That said, one advantage is that some guests will see this as perfect timing since they won't have to take off personal days from work if they need to travel to your nuptials. Others, however, may be put off because they cannot attend due to a yearly family vacation or reunion (as these are popular weekends for family travel). Your RSVPs will reflect both results.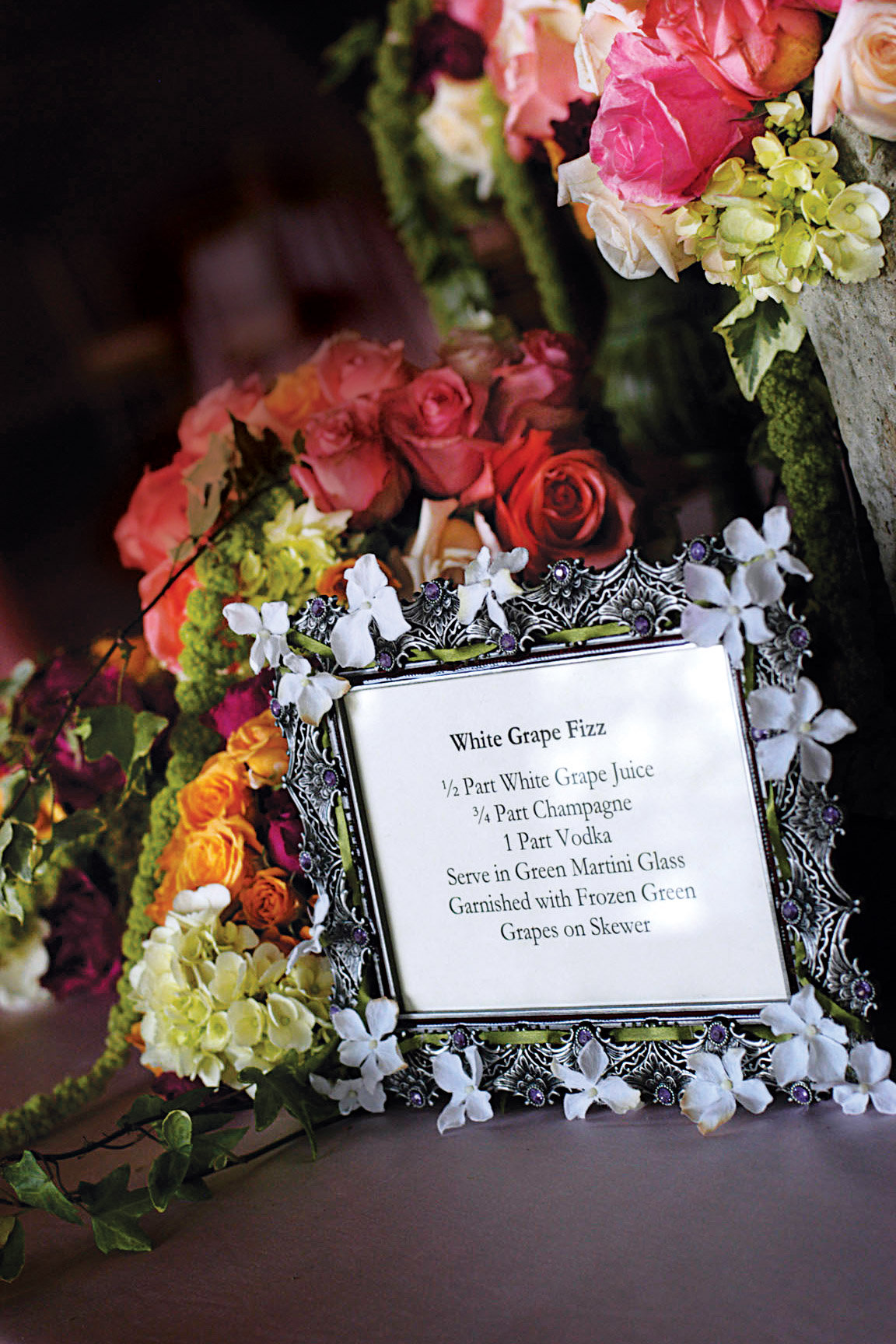 Photo Credit: Maring Visuals
Holiday Wedding Dos and Don'ts
1. Do give as much notice as possible to your guests through save-the-date cards. People often plan vacations in advance during the holidays so don't be surprised if there is a larger percentage of declines in RSVPs than if it were a non-holiday wedding.
2. Do incorporate a great signature cocktail that relates to the holiday, which can be a fun and theme-driven element.
3. Don't play seasonal holiday music at your reception. You want your guests to feel they are at a wedding, not a big holiday party.
4. Don't forget that the cost of vendors and travel may be heightened during this time. A vendor may raise prices due to having to pay employees overtime on a holiday, and flowers always cost more in winter months and during holidays such as Mother's Day or Valentine's Day. Hotels and airfare are more costly during peak vacation times, too — which can be financially inconvenient for out-of-town guests.
I Dos for a Gala New Year's Eve Wedding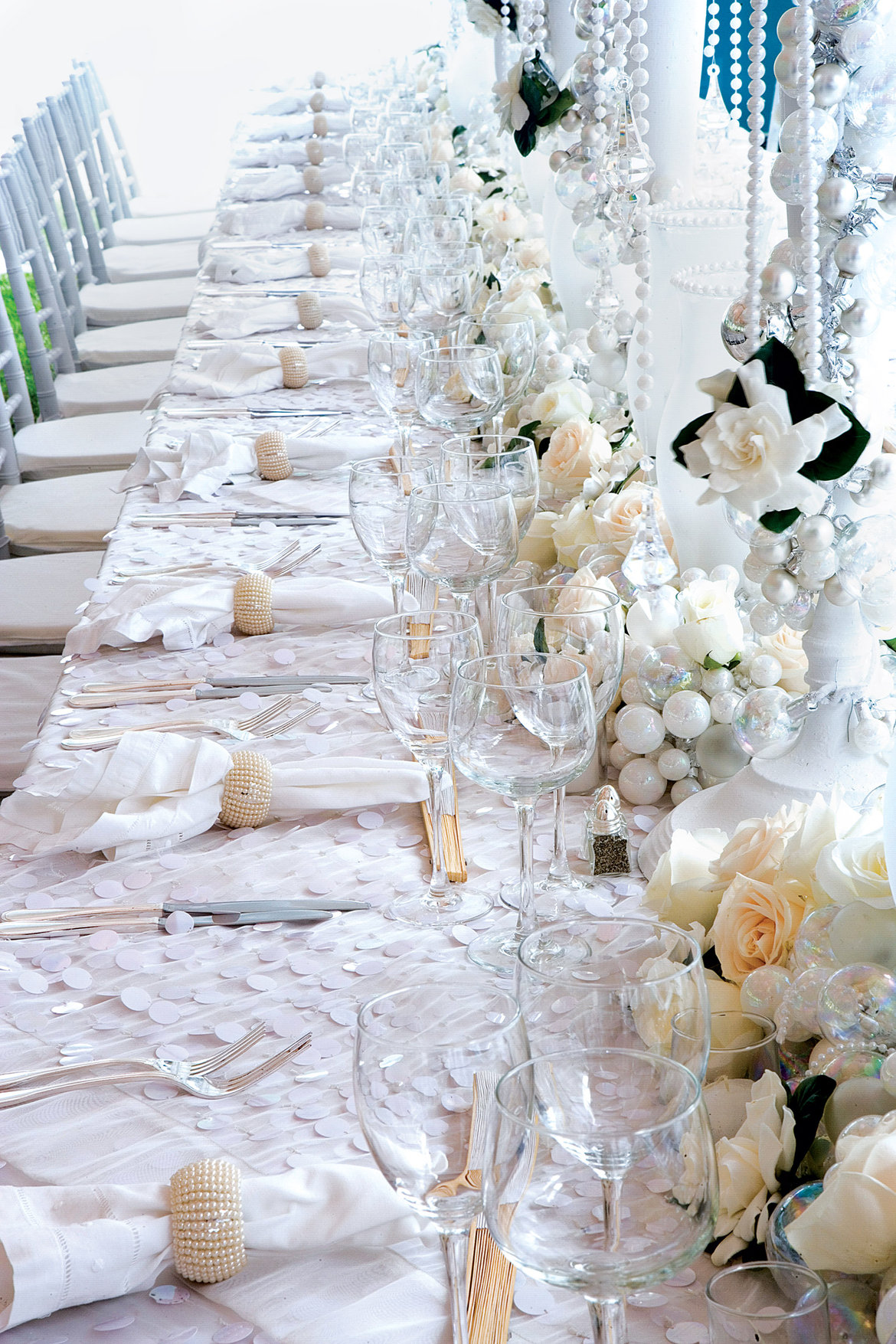 Photo Credit: David Nicholas
1. Always check with the venue you are interested in to make sure it's available — many often open their doors to the public to host their own event on New Year's Eve.
2. If you're planning a New Year's Eve wedding, keep in mind that your reception time should start later than normal, as you want to make sure you are also celebrating the turn of the New Year with your guests when the clock strikes twelve.
3. I strongly suggest a black-tie wedding to make this night extra special!
4. To tie in the theme of this night, decor ideas could include crystals, color, sparkle, props and even bubbles to celebrate the two special occasions.