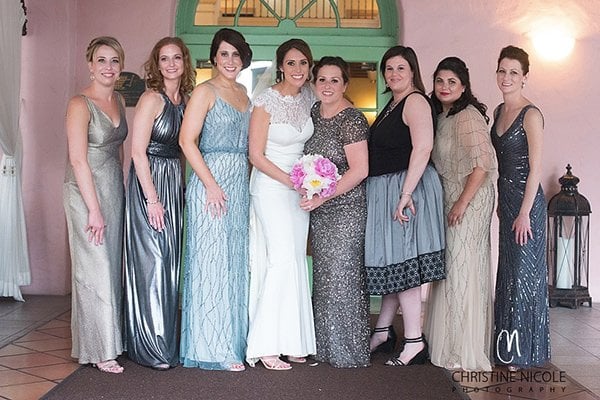 Tip of the Day: "For those thinking of having nine bridesmaids, let me help you out here. A huge gaggle of bridesmaids will look like overkill at the altar — especially if you only invited 75 guests. It's best to plan for about one bridesmaid for every 50 guests you are inviting to the wedding (plus your maid of honor) so things don't look lopsided," says Tracie Domino from Tracie Domino Events.
"If you still want to honor significant women in your life, invite them to get dressed with you, wear a dress of their choice in your wedding colors and list them in the program. Most girls will be thrilled to wear something they picked out and will still feel special. Jenna Bush did a great job with this when she got married," she adds.
Plus, check out The Biggest Bridesmaid Dilemmas: Solved!