Get expert advice, tips, and trends to survive your bridal party duties and come out smiling.
By: Sharon Naylor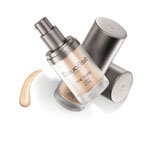 M is for MAKEUP: Look into HD makeup at the salon, which is designed specifically for high-definition photos and video, so that your skin looks flawless from every angle.
N is for NECKLINE: Different necklines flatter differently-shaped brides, so ask the bride if you can try on a halter rather than wear a strapless. Be adventurous about neckline styles, and you may just find a new favorite, like a cowl or a scoop.
Photo courtesy of Galina Collection
O is for ONLINE FILE-SHARING: If you're all scattered and can't plan in one place, suggest that everyone sign onto a free online file-share site, like Microsoft OneNote. You'll use that one template as a digital catch-all for showing your suggested dresses and shoes, and the site automatically plugs in the URL! Everyone stays organized and it's easier than sifting through endless emails from everyone.
P is for PONYTAIL: Slicked-back hair gives off a sophisticated vibe for any formal event. Attach a jeweled clip, fresh flower or fabric rosette at the top for a style that only looks model-perfect.
Barrette by Regina B. Earrings by Sophia & Chloe.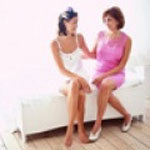 Q is for QUICK PAY: Don't keep the MOH waiting for your deposits and your share of the bridal shower plans. Ask if she'll accept payment through PayPal to get it done and off your To-Do list once and for all.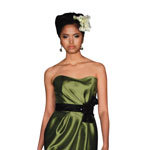 R is for REPURPOSE: The mark of a great bridesmaid's dress is getting to wear it again and again in the future. Give yours a new look with a Kate Middleton-inspired jeweled belt, a colorful pashmina or wrap, a pro-sewn lace hem or by adding straps to that strapless top.
Photo courtesy of Noir by Lazaro
S is for SPA DAY: Instead of a pricey, booze-fest bachelorette party, plan a spa party at your home, and bring in a few expert manicurists or massage therapists to pamper your small circle of guests. Serve everyone Prosecco or champagne and snack on healthy lite-bites.
Photo courtesy of Essie
Pages