Find some engagement inspiration in honor of the first days of summer with these ocean-side proposals.
By: Emily Goldman
We've rounded up some of our favorite sandy engagements, sure to give you chills despite the rising temps.
1. Jamie & Matt
Matt pops the question on the sands of Ocean Beach, Fire Island, NY.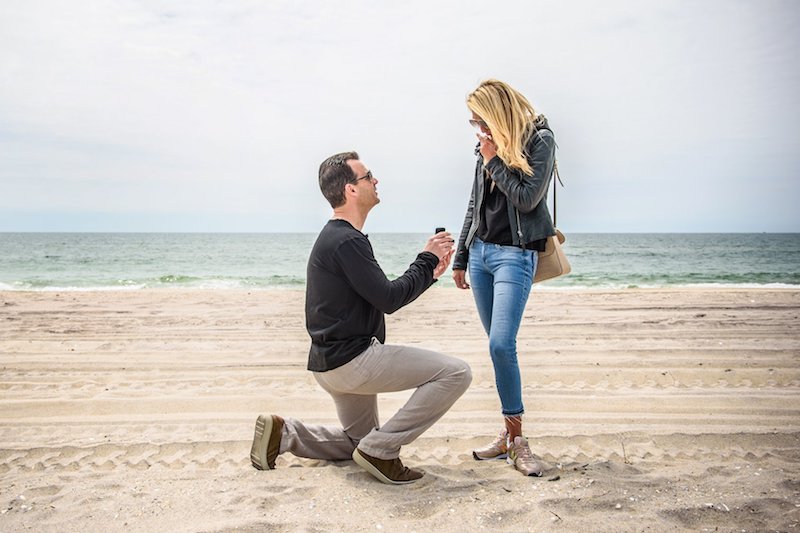 Photo: Salzman and Ashley studios
2. Mary & Brian
Brian and Mary celebrate their engagement in Rockaway Beach, NY, surrounded by roses, on the same beach where they had their first date eight years ago.
Photo: Jackie Gillen
3.Casey & Michael 
The pair take in the beauty of the Mediterranean during a walk on Puerto Banus beach, near Marbella, Spain.
Photo: Cristina Rossi Photography 
4. Maddie & Aaron
Nothing says romantic like a sunset kiss on the California coast. 
Photo: The Vondy's  
5. Stephanie & Peter
These two only have eyes for each other in Dania Beach, Fla.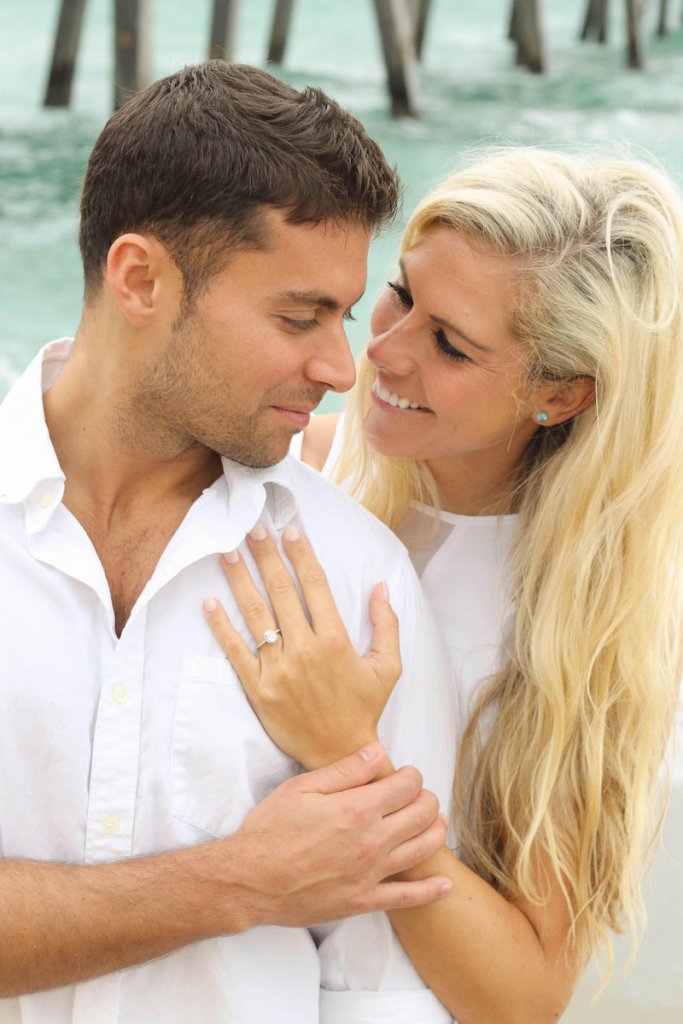 Photo: Allison Solomon Photography 
6. Jodi & Andrew
Andrew and Jodi share a heartfelt moment amongst fellow beach-goers in Miami, Fla. 
Photo: Elizabeth Birdsong Photography
7. Leah & Brian
These two share a moment on the windy California seaside. 
Photo: Brandon Kidd Photography
8. Wendy & Javier
Javier surprises Wendy with a ring at Pacific Beach, San Diego, Cal. 
Photo: Anthony Baca Photography
9. Elina & Jensen 
Jensen carries Elina into the waves of El Matador Beach, Cal. 
Photo: The Big Affair Photography
10. Marissa & Jonathan
Jonathan surprises Marissa duraing a barefoot walk on the sand at Sands Beach Club in Atlantic Beach, NY.
Photo: Mitchell Lederman
More of a city couple? Visit 14 Romantic City Proposals that Will Melt Your Heart for more inspiration.