You've found the perfect dress, but do you have the hair to match? Sono Clip-In Extensions instantly give you long, thick hair for your wedding day that would otherwise take years to grow. And unlike your wedding dress, you can use Sono Clip-Ins again and again.
With a couple of easy snaps you will have a full head of hair that will add to any bridal style. Whether you want an updo, half-up, or all down, Clip-Ins are completely versatile with whatever style you choose. You can apply them in any direction and they will completely blend in with your own natural hair.
Why settle for shoulder-length hair when you've dreamed of having long mermaid-inspired hair on your wedding day? Don't try to tease limp hair when you could have thick, voluminous curls in an instant. Sono Clip-Ins are easily installed and will give you twice the hair with unbelievable length. Plus, because Sono Clip-Ins are 100% human hair, they can be styled right along your natural hair. They can be washed, sprayed, straightened, braided, and even curled with heating tools.
Sono has Clip-Ins for nearly any bride, with 16 natural colors to choose from. They are available in three popular lengths: 16" 18" or 20" and each length comes in two volumes: regular or deluxe. Deluxe is recommended for those with naturally thick hair, or those desiring the thickest hair possible. It is also important to remember that not all the hair needs to be used! The beauty of Clip-Ins is that you have total control over placement.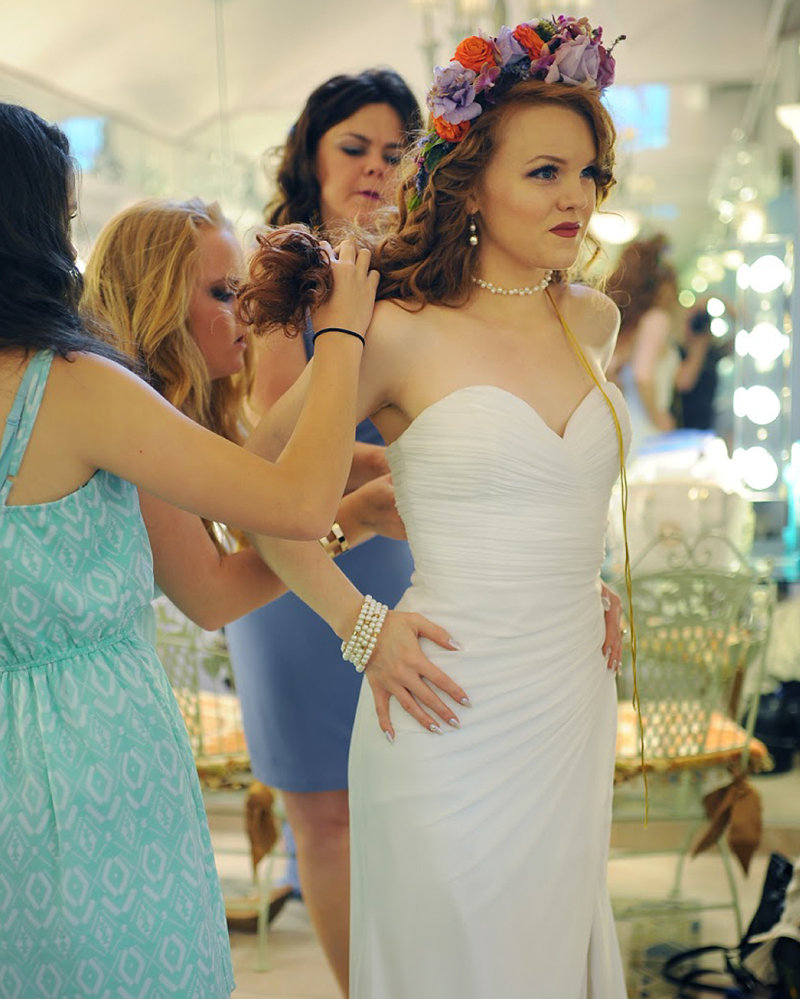 Check out this video tutorial on how to apply the clip-in extensions:  
Start planning your wedding-day hairstyle and shop Sono hair extensions now!