Decorations live firmly in the world of logistical reality, no matter how pretty they are. What can you afford? What can you transport? What will look good in your space? That's why when you start planning, it's good to get off of the Internet and into your venue, if at all possible.
To further root yourself in reality, start with your venue's list of decoration restrictions. (Chances are, they have some.) Common restrictions include open flames, attaching things to the wall, and moving the tables. Ruling those items out will narrow down your options.
Next, think about the time of day and the time of year of your wedding. A million tea lights is a kick-ass décor idea (if you're allowed open flames), but it's going to be near pointless if your wedding meal is at noon in a light-flooded room.

Photo Credit: Allison Andres / Styling: Michelle Edgemont
The Big Ugly Space Problem
If, like one of the many people in recent history, you are getting married in the social hall of your religious institution, or a local community center, or your local veterans' hall, you are probably facing some variant of the "big ugly space" problem. If you're planning a wedding in one of these big rooms, the decoration inspiration regularly dished out on the Internet can feel like it does not help you in any way.
Social halls come with their own, very specific set of decorating policies. There tend to be no "architectural elements" or "natural beauty" to highlight. Additionally, social halls are normally big. They often have terrifically high ceilings and are big enough to fit whole communities. This often means you have a scale problem with your decorations from the get-go. A small centerpiece is going to feel even tinier in a big space. You may not be filling up the space with your guests, and the chairs and tables that come with your venue (free, usually!) are not exactly the stuff of designer dreams.
That is what it is. If you are getting married in a community hall, your wedding isn't going to look like the weddings you see in trendy urban lofts, or sunny gardens, or even raw industrial spaces. It's going to look like a wedding in a hall, and luckily there is tradition and joy in that. So don't even bother trying to work against your space. You're not going to turn it into an Italian mansion, no matter how hard you try. Your goal is just to try to make it look festive. The one clear advantage is that these halls are generally pretty blank slates, so you can go a lot of places with decorations.
You'll want to decide early on what you can live with and what you can't. If your venue has bright-orange padded chairs, can you make that work, or do you want to splurge on chair covers? It's okay to decide to pay for an upgrade here or there (or everywhere, or nowhere), if that's going to work for you.
Otherwise, a lot of the guidelines of wedding design can still help you out. Pick some colors, pick a visual style . . . and then think about scale. If you want to make a big huge social hall look festive, you're going to need a lot more of whatever you're decorating with than you think. So focus on décor items that you can afford to buy in bulk. If you're doing your own flowers, try to stick with lower-cost flowers that you can afford lots of (think of doing cool things with mounds of carnations). And if at all possible, order some test items, get into the venue with someone in your life who is good at spatial relationships, and have that person tell you about how many you need. Because one string of whatever it is probably isn't cutting it. And chances are, ten strings isn't, either.
Michelle Edgemont, who married in a social hall and designs weddings for a living, suggests using tall centerpieces (which don't have to be expensive, you just want them big), or Christmas lights hung low to visually lower the ceiling. Tori Hendrix says that color can go a long way. She likes to use cheap materials like muslin and paper in creative ways to pack a punch. Balloons are also great for filling a big space. And even though it might leave more empty space on the edges, push your tables together and make your dance space smaller. It makes the room feel cozy instead of cavernous.
Outdoor Spaces
The good news about outdoor spaces is that they're pretty on their own. If you're getting married outside, feel free to put some chairs down (at least for the older or less healthy folks) and then just get married already.
But if you are going to do some decorations for an outdoor ceremony, focus on ways to frame your space. You might want to put a table at the back of the seating, to hold programs or other décor. Creating some sort of backdrop for the vows can be nice, such as a wedding arch or chuppah. You can use two arrangements of flowers on either side of you for the same purpose. For a reception, use tricks to make the space seem more intimate, like drawing the eye down to the plate or table with décor items, and using candles or lights.

Photo Credit: Marble Rye Photography / Styling: Winston & Main
Low-Light Spaces
If your venue has particularly low light (or no light; for example, outside at night) evaluate if you'll need to provide additional lighting for basic safety and functionality (if not for mood). If you're aware that light may be an issue, try to see your venue under conditions similar to your wedding and assess what's needed. If you're working with a venue that has a staff, talk to them first. They've solved lighting problems many times and can give you advice on what works and what doesn't. Ask about lighting rentals or candles. Consider using light-colored décor and linens to brighten up the space. And finally, remember to warn your photographer that light conditions will not be ideal, so that can be planned for.

Photo Credit: Allison Andres / Styling: Michelle Edgemont
Venues Where You Can't Attach Things to the Walls
It's common for venues to have limitations on what you can affix to walls. Imagine the same walls, used weekend after weekend, year after year, and you'll see why they might not want you sticking, and pounding, and taping the poor things. If your venue has these limitations, you'll need to find workarounds for any décor you use. Balloons and tall centerpieces are always a great choice. In addition, you can search online for how to make a simple PVC backdrop frame (or buy a seamless backdrop frame used in photography). A frame will let you hang a backdrop or two without even touching the walls.
— Meg Keene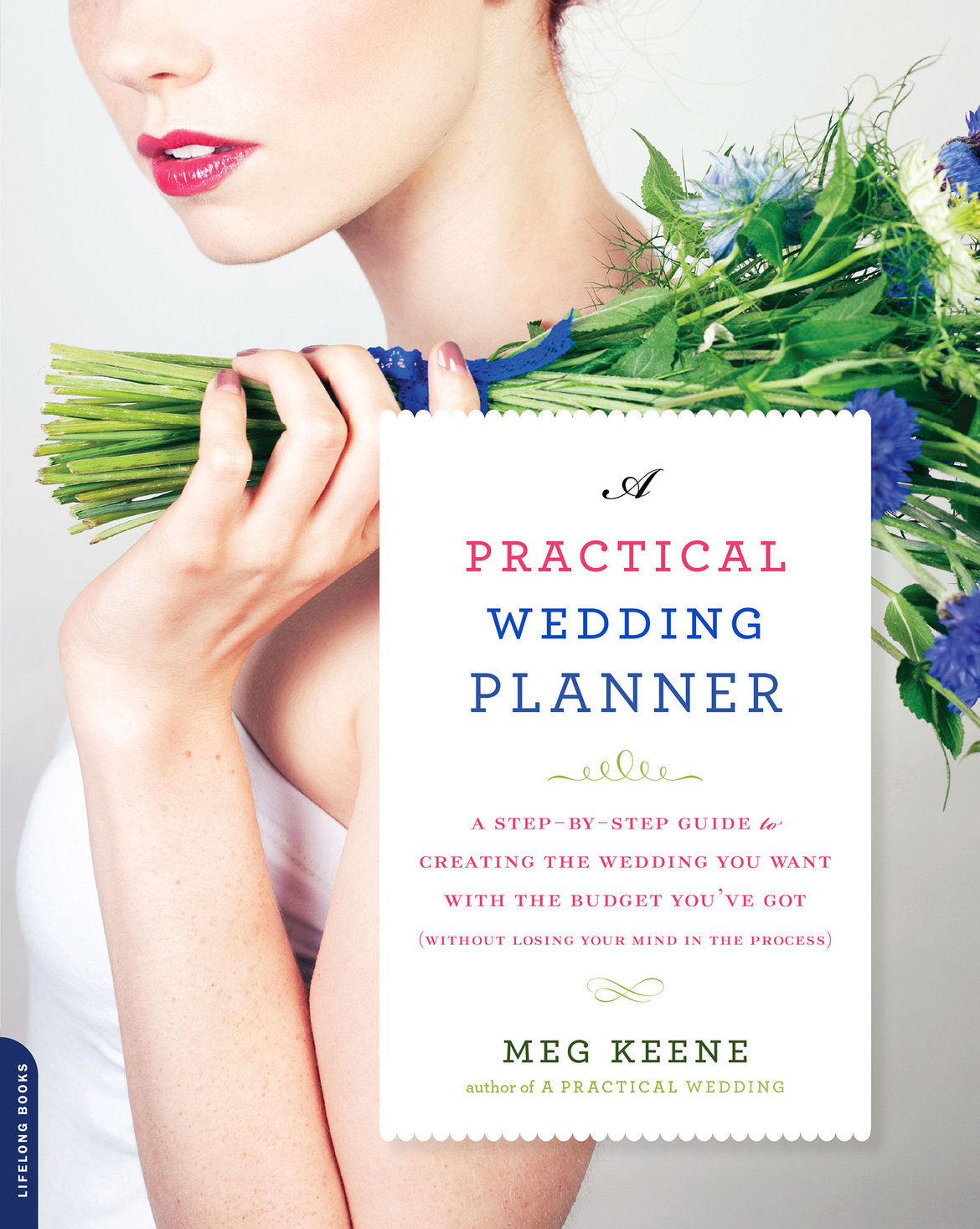 It can be easy for a recently engaged couple to slide from wedding planning into wedding madness. Inspiration and ideas abound; what couples really need is clear guidance on how to assess this information and sort the useful from the disastrous. The new book A Practical Wedding Planner: A Step-by-Step Guide to Creating the Wedding You Want with the Budget You've Got (without Losing Your Mind in the Process)
offers no-nonsense guidance for planning a dream wedding on a real budget. Here, author Meg Keene offers solutions to some of the trickiest décor dilemmas.