You're not moving house, just going on vacation. Here's how to lighten up.
By: Jenna Mahoney
There's a reason it's called luggage: You lug around enormous bags filled with too many outfits, shoes you won't wear, a pile of beauty products you'll never use and endless "just-in-case" items. With baggage loss at an all-time high and fees for checked luggage climbing faster than the price of oil, it pays to streamline your packing.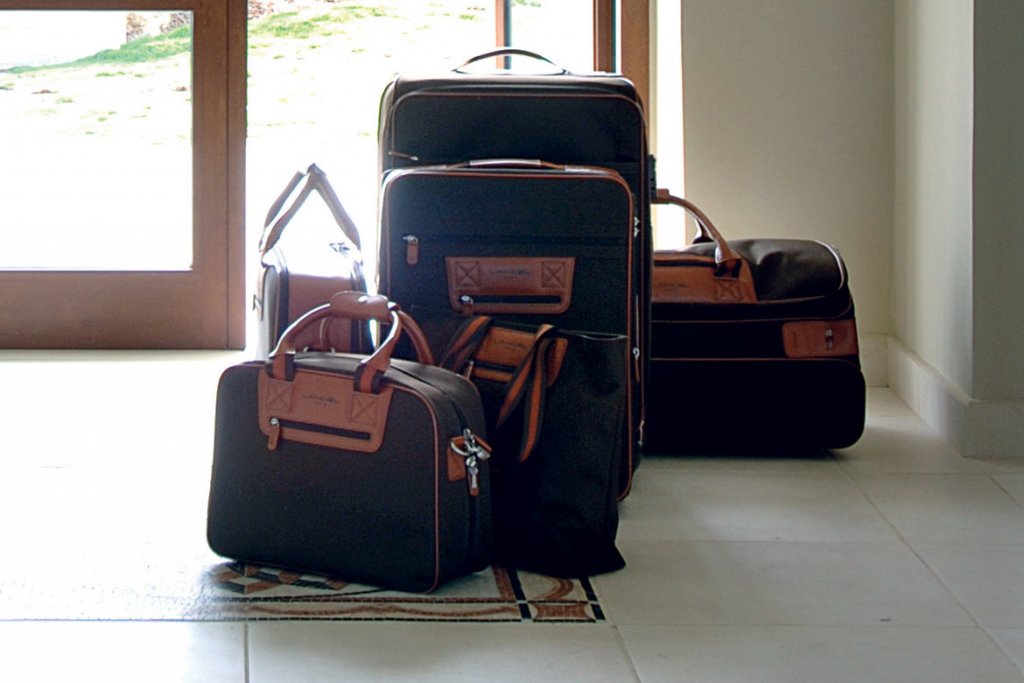 Photo Credit: Belmond
The Bags
Most seasoned travelers refuse to check their luggage — but you need the right stuff: A compact rolling bag with enough depth to insure no wrinkles and an oversized tote are your best bets. I use a soft-sided bag by Swiss Army, which is roomy enough for a ton of clothing options (I got in two weeks' worth of outfits for my honeymoon in Africa). The suitcase has lots of interior and exterior pockets for a laptop, flip-flops and crushable hats. Lately, it seems that the size allocation for rolling bags varies on different carriers, so I keep a bag lock in my documents pouch in case I need to gate check my bag.
For carrying books, magazines and toiletries, I like the nylon totes by Longchamp and L.L. Bean. I also put in extra undies, a tank top, a scarf, pumps, a black dress and some yoga pants. So if my luggage gets lost, I've got enough to get me through a day and a night. On a trip to Cyprus, I looked so polished in my dress and scarf that a fellow reporter mistook me for a local who'd dressed from her closet!
Tip: If you've flown internationally within the last 24 hours, domestic baggage fees are waived by most major airlines.
The Basics
Organization experts suggest laying out your clothing options a few weeks before your trip, adding and subtracting as needed. But I'm usually so overscheduled before departure that I'm lucky I make it to the gate on time. Instead, I keep an arsenal of comfy travel clothes that look good on the go and manage to be work appropriate. Most are mid-weight dresses in lengths just- above-to-just-below the knee. I also have some cardigans, a pair of dark rinse jeans and a bunch of tanks, which work for layering, exercising and sleeping.
On the plane, I always wear leggings and a blazer, both of which can amp up any outfit. I tend to pack more shoes than necessary, but a single pair of heels, flip-flops and a sneaker-like shoe are really all you need. I love Toms shoes; the rubber-soled slip-ons are easy to get off and on for security, have enough support for trekking — I climbed Machu Picchu and Table Mountain in mine — and look cool for city touring.
Accessories
"The only thing that separates us from the animals is our ability to accessorize." Olympia Dukakis said that in Steel Magnolias, and I agree. Scarves add interest to an outfit. Belts transform day dresses into night. And a wrap looks chic no matter the setting.
Beauty Products
I know you want to look your best on your honeymoon, but take into consideration the extra security hassle your favorite products can cause. I keep a tin of lip-hydrating Rosebud Salve (it also works overtime as a paper-cut soother and eyebrow tamer) and a solid perfume in my bag, along with a bunch of hairsheets and elastics to tame my messy head. Sunscreen is a must for beach destinations or places where I'll do some city strolling and sight- seeing. I keep a shimmer stick for legs, arms and décolletage, sometimes for face highlighting as well. For makeup, I limit myself to three items: a mascara, a two-in-one lip-and-cheek stain and a tinted moisturizer with SPF.
Extras
Don't forget to carry on your medications, as well as little helpers like aspirin, Pepto-Bismol, anti-itch cream for those darn mosquito bites and friction-balm to combat blisters from your new vacation sandals. I also stash antibacterial wipes and packs of tissues. And remember to carry about $50 in singles for tipping and small purchases like iced coffees and water on the go.