A sojourn at one of these properties impresses with both natural beauty and sustainable programming.
By: Jenna Mahoney
-AS SEEN IN BRIDAL GUIDE MAGAZINE-
 An eco-first hideaway since its debut in 1964, this low-slung 80-accommodation property on the idyllic island of Virgin Gorda in the Caribbean's BVI exudes a luxe castaway feel. Situated on 500 pristine beachfront acres, the resort puts sustainability at the forefront starting with its design — buildings blend seamlessly with the landscape — and food and beverage practices — all produce is grown on-site and single-use plastics are barely seen.
The resort partners with nature conservancies including the Association of Reef Keepers (guests can tag along with sea turtle monitoring) and continues to make enormous efforts to reforest the area, which endured hurricane damage (room rates start at $1,200 a night).
The seed for "The Sprouting Project" was planted by Davin Wardynski, the food and beverage director at this beachfront and marsh-facing resort positioned on the tip of a barrier island off the coast of Florida. The program is now a property-wide initiative that focuses on being the source of the hotel's food. There's an enormous organic garden, innovative aquaponic greenhouse, numerous beehives and resident chickens. The barrel room is a space to age ingredients such as honey and vinegar; it's also an outpost for weekly tasting events (room rates start at $489 a night).
This collection of 47 luxury villa residences spread across 450 acres, positioned on the ultra verdant "Garden Isle" in the Hawaiian archipelago centers on the enviornmental stewardship of nature for which the local culture is known. The sprawling grounds are home to myriad wildlife, including five different endangered birds, as well as the state's official avian — the Nene bird.
The Farm at Hokuala, which provides a bulk of the community's food, practices regenerative farming techniques. Guests are welcome to join the local Surfrider efforts in keeping the beaches clean — there are programmed outings as well as independent cleanup kits (villa rentals start at $2,000 a night).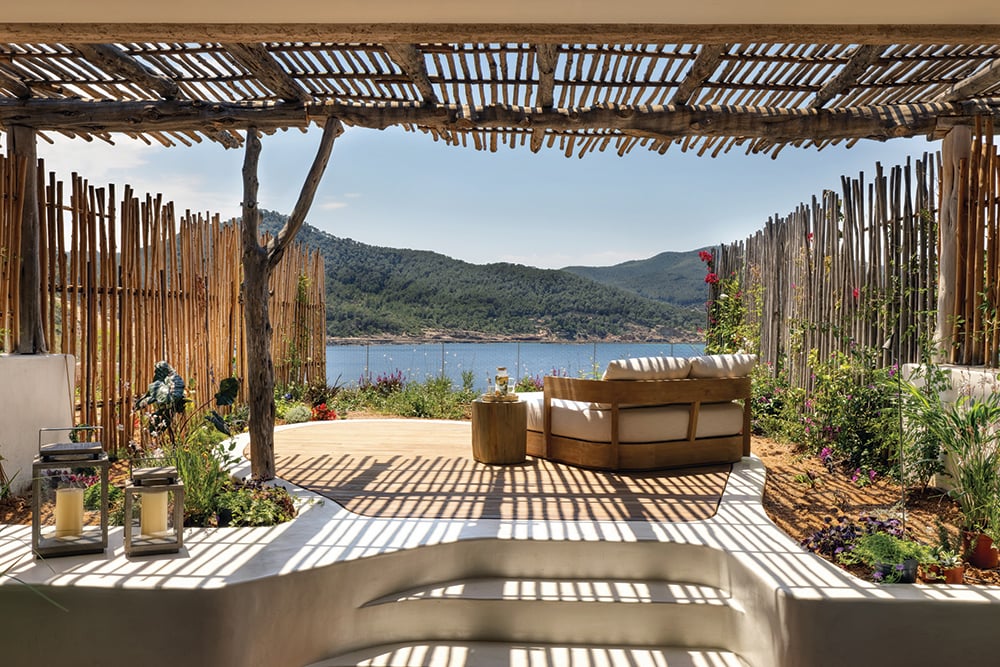 The Balearic Island of Ibiza is as globally known for its party scene as it is its sustainability ethos. And this homage to all things self-care and healing embodies the latter beginning with its architecture, which is a terraced building built into the craggy side of a mountain overlooking the glittering Mediterranean Sea; some of the rooftops are green and abundant with plantings, the centerpiece of the property is a centuries old olive tree, which marks the entrance to the epic spa.
Treatments here showcase ingredients from the property's farm, as do the restaurant menus. Solar powers much of the resort's needs as does a geothermal water system which saves more than six million gallons annually (room rates start at $769 a night).
The Adriatic island of Hvar is something straight out of a fairytale with its medieval walls, protected stone buildings and glittering sands. Much of the island is a UNESCO World Heritage site. And UNESCO, the global cultural and educational agency, inducted this new 33-room seaview hotel into its newest tourism program — the Sustainable Travel Pledge, which focuses on responsible practices, community resilience and heritage conservation.
This proud outpost is the first sustainable hotel on the Adriatic island. The property utilizes solar power exclusively, and a minimum of single-use plastic. And all food is locally sourced (room rates start at $305 a night and include breakfast).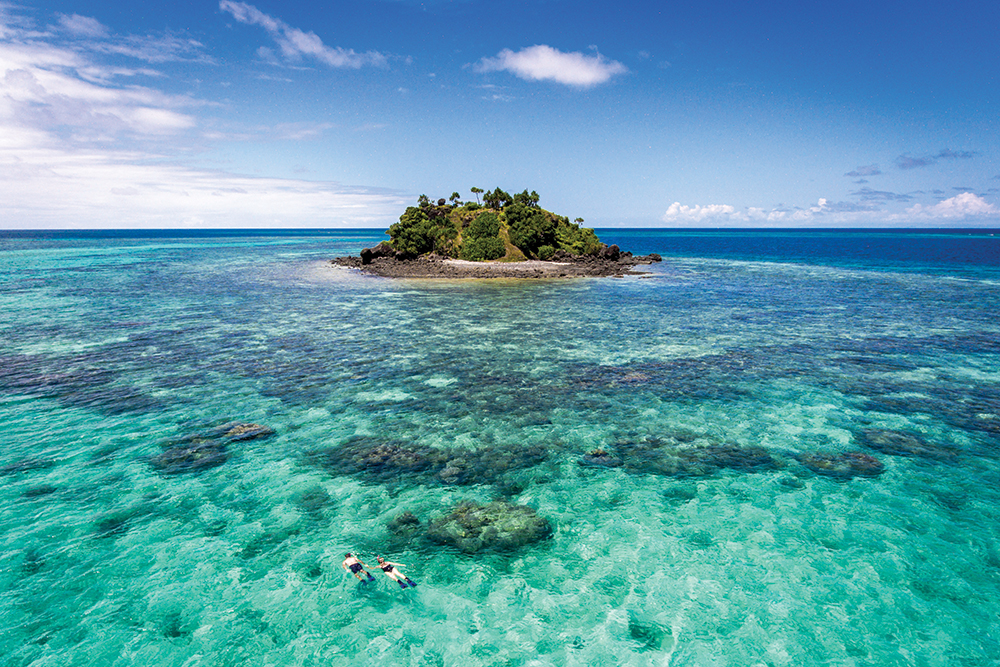 This is paradise found — a collection of 14 bures (Fijian villas) on a self-sustained South Pacific island fringed with 12 beaches. This idyllic destination takes an earth-first approach to every aspect of the island from land and sea conservation to community investment — scholarship programs, employment opportunities, annual dental/eye clinics, trade workshops and more.
Solar power feeds the island and much of the furnishings are crafted from felled trees. Each guest plants a tree upon departure to assist in the island's reforestation, and there's a turtle conservation program (room rates start at $2,850 a night and are all inclusive. There's a five-night minimum)
Fun Facts: Until recently, the most common sustainable hotels were eco lodges. Found deep in tropical jungles, they feature traditional local materials and building methods
The Global Sustainable Tourism Council Criteria was introduced in 2018 and with it launched a world-wide standard and accreditation for sustainablity claims in the travel space.