Our travel editor reveals her all-time favorite honeymoon ideas, with her top choices in hotels, beaches, restaurants, and spas.
By: Jenna Mahoney
Most Memorable Meals
I'll never forget the spicy tofu entrée served at the tiny Hotel Lanai in Hawaii. The meal was the right blend of fiery and earthy. At Jaleo in Las Vegas, chef José Andrés has created a menu that is a delectable blend of traditional Spanish dishes and foamy gastronomical inventions. The dehydrated olives are out of this world and the desserts are must-save-spacers.
Photo Credit: The Cosmopolitan of Las Vegas
In heaven they must eat the cheese plate dessert served at the White Barn Inn in Kennebunkport, Maine. It was simple and spectacular.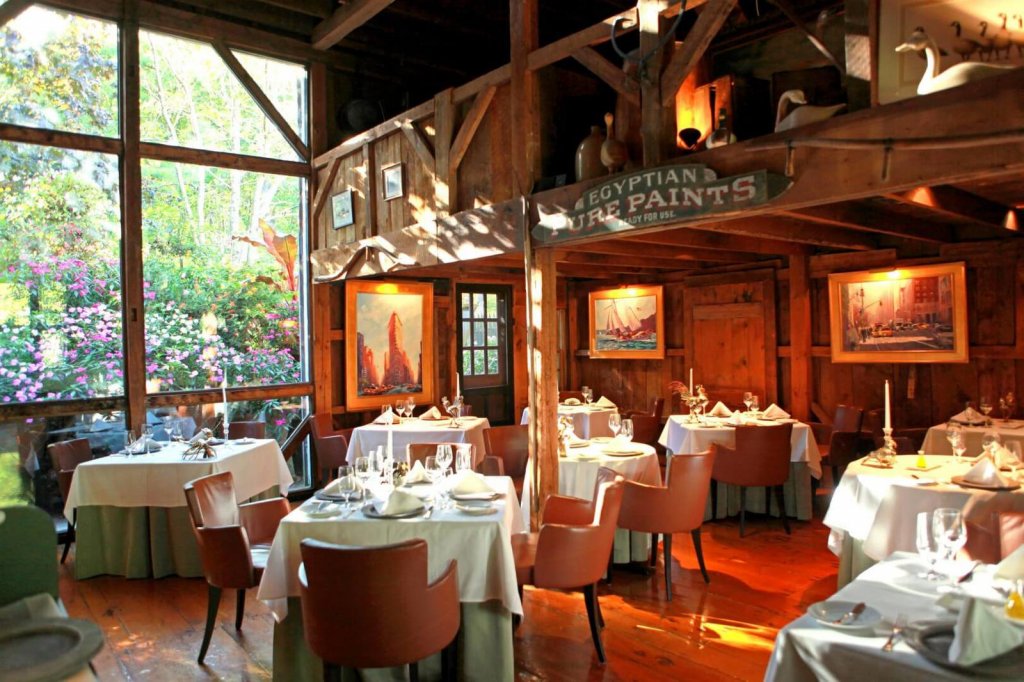 Photo Credit: White Barn Inn
Travel Tip: Always wear slip on shoes with rubber soles at the airport. I prefer Toms. They have a nut of arch support and look cute at the beach, city or country.
Favorite Excursions
Of all the places I've visited in the world, perhaps none had such a profound impact on me as Machu Picchu. The ancient Incan complex high in the Andes truly is a mystical place with heaps of trails that weave among the pre-Colombian structures. I love snorkeling—it's amazing to see a kaleidoscope of brilliant sea life below the water. The snorkeling in Lanai is great, as well as around the islands of southern Thailand, but the waters of Turks & Caicos have the most diverse fish—and colors. There are few things cooler than Jet-skiing around Bora Bora. Doing 360s and getting air while taking in the killer views of the South Pacific paradise is incomparable.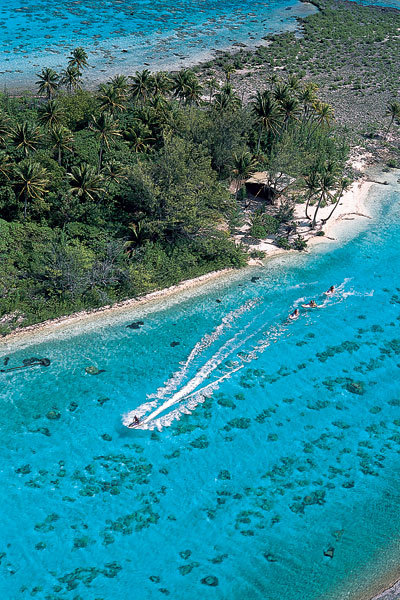 Photo Credit: Tahiti Tourisme
Special Historic Sites
Carcassonne, France, a medieval, walled city near Bordeaux is the definition of storybook with winding streets and terracotta-roofed buildings. And I adore Tulum, a Mayan ruin set high above a small beach with some of the best waves for body surfing. 

Photo Credit: Riviera Maya Destination Marketing Office
Amazing City Vistas
Hit the bar at the Mandarin Oriental Las Vegas at dusk and marvel as the desert and the Strip turn pink  just before the night sky falls. The rooftop bar at the Thompson Hotel in NYC is limited to guests and a handful of key-holders, which makes taking in the 360-skyline vistas crowd-free. There may not be any iconic buildings on view from the rooftop pool at the InterContinental Mumbai, still the city seems to twinkle far beyond the horizon.

Photo Credit: Intercontinental Hotels and Resorts
Travel Tip: Limit Yourself to five beauty products. I tote an all-over highlighter, mascara, concealer, lipgloss and Rosebud Salve. 
Pages