The region has burst on the travel scene with myriad offerings for adventure-seeking honeymooners
By: Veronica Mullen
Argentina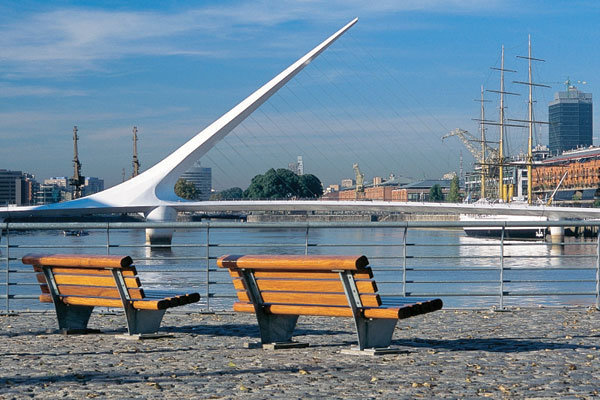 Photo courtesy of Ente Turismo Buenos Aires   
Why we love it: Argentines live life with passion and style—after all, this is the birthplace of tango. Whether it's vigorously defending their favorite gelato shop in Buenos Aires or cheering on their favorite fútbol (soccer) team, they do it with gusto. And there's so much here to be passionate about: buzzing cities, gourmet food and wine, mellow cowboy retreats and a wealth of natural wonders.
The basics: The second largest country in South America (and the eighth in the world), Argentina is home to everything from subtropical climates and fertile winemaking regions to the sweeping plains of Patagonia. Though it's about a nine- hour direct flight from Miami (and 12 hours from New York), Argentina is in the same time zone as the U.S. east coast, so jet leg is minimal. It is in the southern hemisphere, though, so remember that our summer is their winter, and vice versa. U.S. citizens don't need a visa, but a $140 entry fee is charged upon arrival. The main language is Spanish.
What to do: Spend a few days in Buenos Aires, where you can visit attractions old—the ornate Recoleta cemetery, where Evita Perón is buried—and new, like the sleek Museum of Modern Art. Explore antique stalls in the artsy San Telmo area, stop in chic boutiques and cafés in trendy Palermo and experience the city's soul at late-night tango gatherings.
About a two-hour flight away, at the base of the Andes is the city of Mendoza, the center of Argentina's wine region, which is famous for its red Malbecs and white Torrontes varieties. Along with wandering its historic city center and enjoying the area's dining scene, you can visit the Wine Museum and take tours (with tastings!) of several wineries.
If you're into the great outdoors, head south to Patagonia. In the warmer months, activities include hiking, birdwatching, kayaking and horseback riding; in cooler times, there's great skiing and snowboarding. At the opposite end of the country, Iguazu National Park is home to a stunning network of over 275 different waterfalls. Don't miss a thrilling boat ride through some of the cascading beauties.
Romance recommendations:  Check into one of Argentina's estancias (country estates) that boast privacy, homemade food and tons of charm. Estancias range from grand, European-style homes to sugarcane plantation houses and working ranches, so there's a wide array to suit your style and budget. 

The stately Park Hyatt in Mendoza (photo courtesy of Hyatt Hotels).
Where to stay: In Buenos Aires, soak up gilded, Old World glamour at the an antique-filled, 197-room spot in the central (and chi-chi) Recoleta neighborhood. The daily high tea is a must-do (room rates start at $495 a night; alvearpalace.com). Experience modern style at the Fierro Hotel, gourmet-focused boutique property in the hip Palermo Hollywood area (room rates start at $170 a night; fierrohotel.com). In Mendoza, the Park Hyatt makes a good base from which to explore the region. It also has an in-house casino, in case you feel like staying close to home (room rates start at $176 a night; mendoza.park.hyatt.com).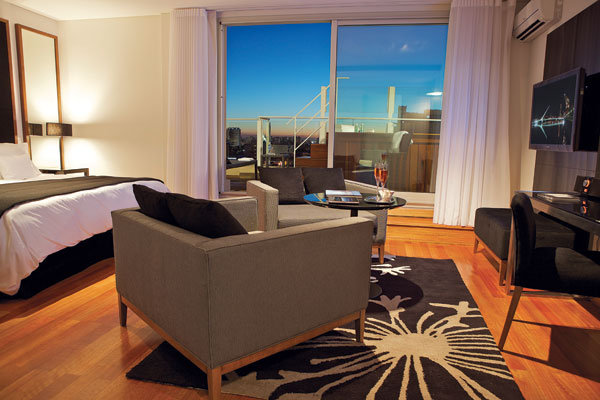 Inside Buenos Aires' hip Fierro Hotel (photo courtesy of The Hotel Fierro).
Pages