Craving an exotic honeymoon? Find out where to stay, eat, and explore in romantic Istanbul.
By: Fiorella Valdesolo
It may not be the official capital of Turkey (that honor belongs to Ankara), but Istanbul is undoubtedly the country's epicenter. The vibrant city, which straddles two continents—the majestic Bosphorus bisects it to place half in Europe, the other in Asia—artfully blends old and new. Ornate mementos from the Byzantine and Ottoman eras remain visible at every corner, coexisting with the modern additions. Most importantly, Istanbul is undeniably romantic: With the classic appeal of Paris and the exotic lure of Marrakesh, it's impossible not to fall in love with it.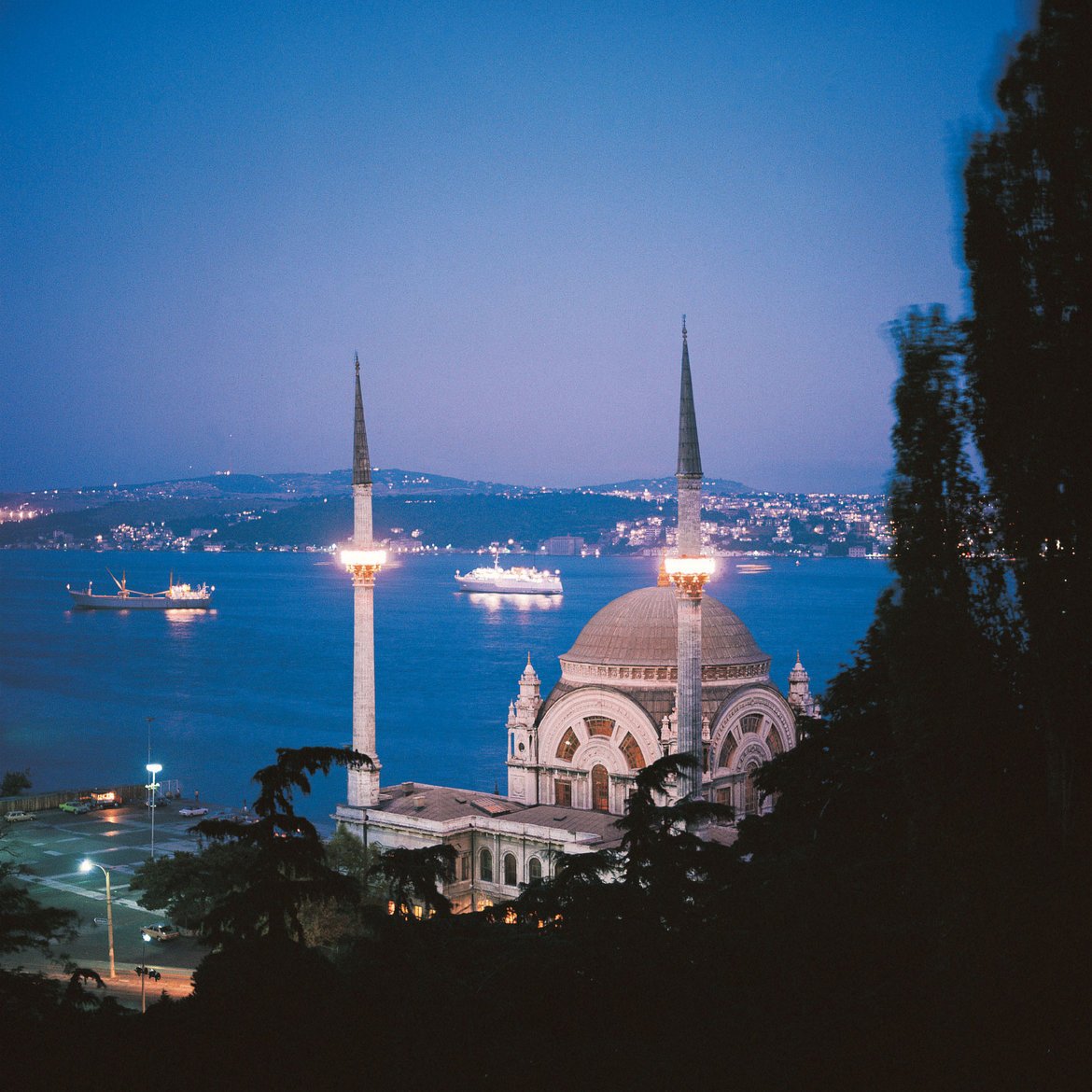 The Dolmabahce Palace at night.
City Sights
Ready your camera and a pair of walking shoes, because Istanbul has a long list of attractions on the must-see list. Start by exploring the vast grounds of the Topkapi Palace, an extravagant home for sultans dating back to 1478 (stop by the Imperial Treasury to ogle the famous 86-carat Spoonmaker's Diamond—it makes Kim Kardashian's rock look like a mere pebble!). Wander around the stunning Sultanahmet Camii, aka the Blue Mosque, then cross Sultanahmet Park to the architectural wonder, the breathtaking Haghia Sophia. At the Ottoman-era luxury Dolmabahce Palace, notice all the clocks are set to 9:05, the time that first president Ataturk died in 1938. Get a different perspective from beneath the city streets at the eerie Underground Cistern, where you'll find Medusa heads and meandering albino carp.

Orante Ottoman architecture.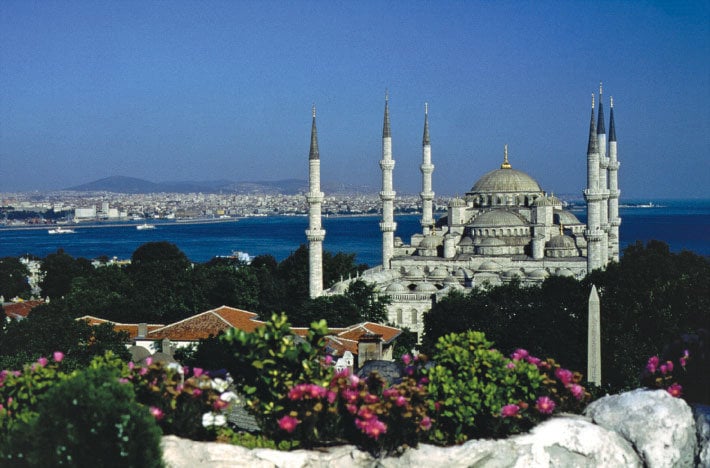 The famous Blue Mosque.
Istanbul is a city that straddles two continents.
Up In the Air
Your trip of a lifetime deserves a seat up front. Fly in Turkish Airlines' business class and you'll enjoy multi-course meals prepared by an in-flight master chef, comfy fully reclining seats,  and a shockingly spacious bathroom (believe it). Keep your budget in check by flying the airline's comfort class. Set between business and economy, it may mean no private chef, but there's plenty of room to stretch out.
Photos courtesy of Turkish Culture & Tourism Office in New York.
Pages