Curaçao's natural romance comes alive at the intimate Sandals® Royal Curaçao. Known for its vibrant culture, pristine beaches, and spectacular diving sites, get an inside look at what makes this island so special.
- SPONSORED FEATURE -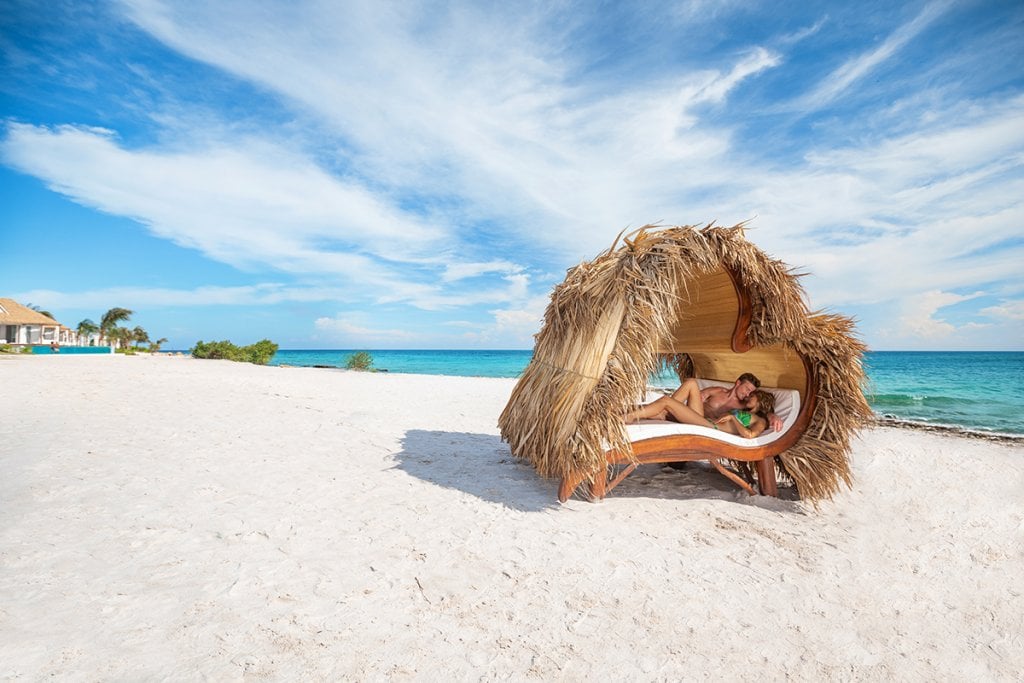 Sandals Royal Curaçao, situated on the Spanish Water Bay, is a magical spot where the desert meets the ocean. It's the perfect place to begin your happily-ever-after, filled with romance and relaxation in an all-inclusive environment. You won't have to worry about a thing as you and your partner take advantage of everything this incredible resort has to offer.
One of the newest additions to the Sandals brand, Sandals Royal Curaçao boasts some seriously alluring accommodations. Consider booking an Awa Seaside Bungalow, which gives you incredible privacy in a luxurious bungalow with your own plunge pool overlooking the Spanish Water. You'll love waking up every morning to the sound of lapping waves right on the shore and ending your day by catching an incredible sunset right over the water.
Sandals Royal Curaçao isn't just the perfect spot for your honeymoon; it's also a dream come true for a destination wedding. The backdrop of the Caribbean can serve as your "something blue" as the Sandals team of expert planners guide you every step of the way to make sure your wedding day is everything you've ever imagined it to be.
If you're traveling with a group, consider booking each couple in their own Kurason Island Suite. Designed to be a romantic retreat, these gorgeous bungalows all surround a heart-shaped lagoon, giving you and your guests a great place to gather right outside your doors.
Ready to dine? Whether you're looking for a romantic upscale experience, a casual relaxed vibe, or a quick bite from a food truck, there's no lack of options for you and your loved one to tuck in for a great meal. Take it up a notch by booking a private candlelit dinner on the beach for just the two of you; it's the perfect way to celebrate your happily-ever-after. And if you want to venture off property, take advantage of Sandals' Dine Out Credit, which gives you $250 towards select restaurants on the island when you book 7 or more nights in select rooms.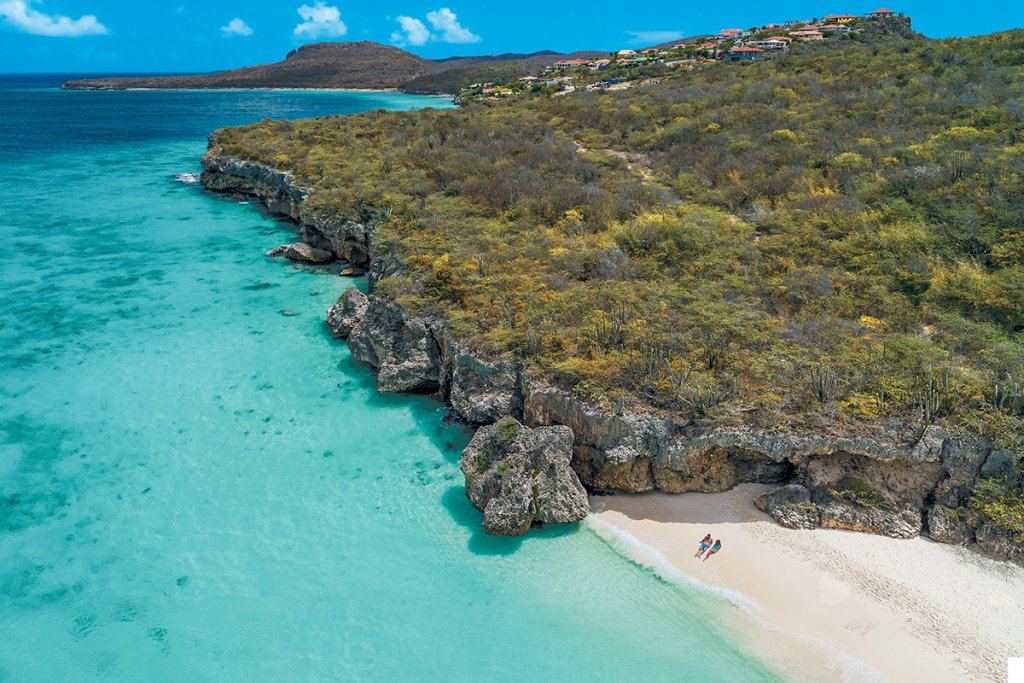 No Caribbean vacation is complete without a dip in the pool, and Sandals Royal Curaçao takes the idea of an infinity pool to the next level — literally. It features the brand's first two-level infinity pool, giving unparalleled views of the Caribbean Sea. You and your partner will love taking in the sights while enjoying some much-needed R&R.
Like all Sandals' Resorts, Sandals Royal Curaçao includes endless land and sea activities. If you're staying in one of the Kurason Island Suites or Awa Seaside Bungalows, be sure to take advantage of the complimentary Mini Cooper program – borrow a convertible and a guided map to explore everything this Caribbean gem has to offer.
To book your Curaçao wedding or honeymoon, visit sandals.com.