The Bahamas moves at a dreamer's pace. Charming architecture painted in all the colors of a pastel rainbow. Crystalline waters in almost impossible shades of blue. Endless stretches of pristine powder-soft beaches. Where else can you swim in calm waters alongside stingrays and pigs... or join a junkanoo as it parades down to the waterfront?
- SPONSORED FEATURE -
The Bahamas seems a world away, but it can be reached in the span of a daydream. That's what makes it the perfect destination for honeymoon — and not just any honeymoon, but the spectacular post-nuptial escape that only Sandals Resorts can offer.
There are two stunning resorts to choose from in the Bahamas, each offering their own allure. So let's start with Sandals Royal Bahamian, a place where love comes easy. Once known as The Balmoral Club, this legendary resort hosted American presidents and royalty alike, including the Duke and Duchess of Windsor, who adored it. Even The Beatles stayed here while on island filming Help!
Today, this still-glamorous destination perched along Nassau's renowned Cable Beach offers exotic adventures and relaxing indulgences. That includes Rolls-Royce or Mercedes-Benz VIP airport transfers for guests in top tier suites — like Swim-up Butler Suites looking onto the ocean or Butler Villa Suites with private plunge pools.
The recently re-envisioned resort is also home to a beach club, where you'll find two food trucks: one offering coffee and crêpes, the other serving Bahamian fusion cuisine in the shade of swaying palms. And there are ten restaurants that will whet your whistle, from the mouthwatering steaks at Butch's Island Chop House and Pan-Caribbean cuisine of Kanoo, to the exquisite haute cuisine of France served at La Plume and the Southern Italian dishes at Tesoro. Aralia House, with its authentic Caribbean cuisine, is one of the draws of Sandals Barefoot Cay, an offshore island where you can become a privileged castaway, day or night.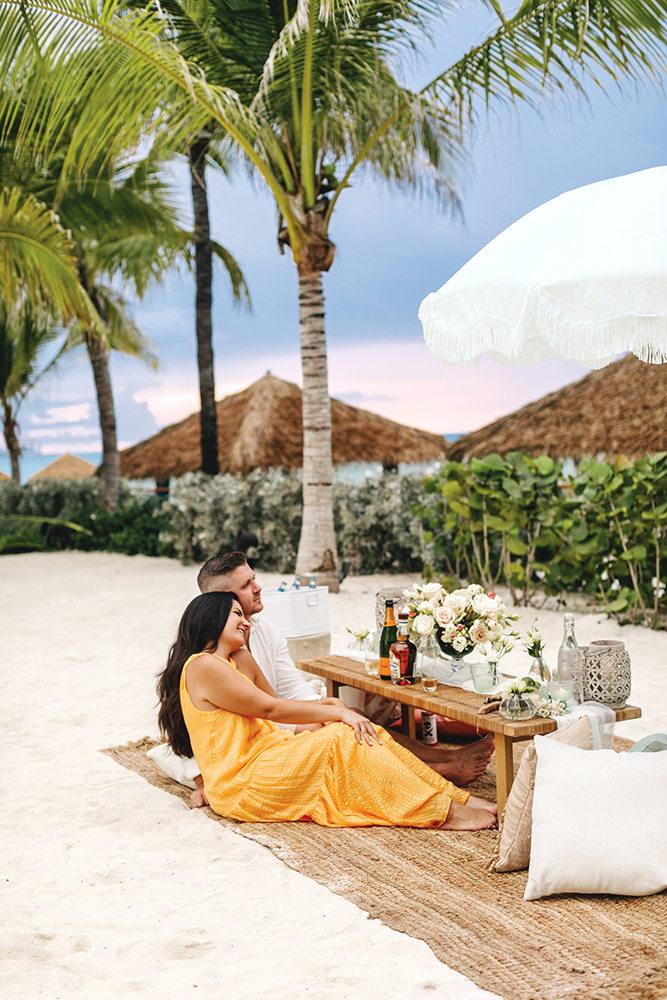 For something a little more out of the way, there's the Out Islands, which is where you'll find Sandals Emerald Bay. This exotic escape captures a sophisticated, laid-back spirit on a flawless coastline. It's here that golf lovers find refuge at the 18-hole, 7,001-yard championship golf course designed by the legend himself, Greg Norman. The back nine holes are set along a spectacular peninsula with six signature holes overlooking the ocean.
The rest of the resort is just as breathtaking, from its sumptuous accommodations that range from two-story villas with their own pool overlooking the ocean, to oversized retreats tucked away in a lush, tropical garden.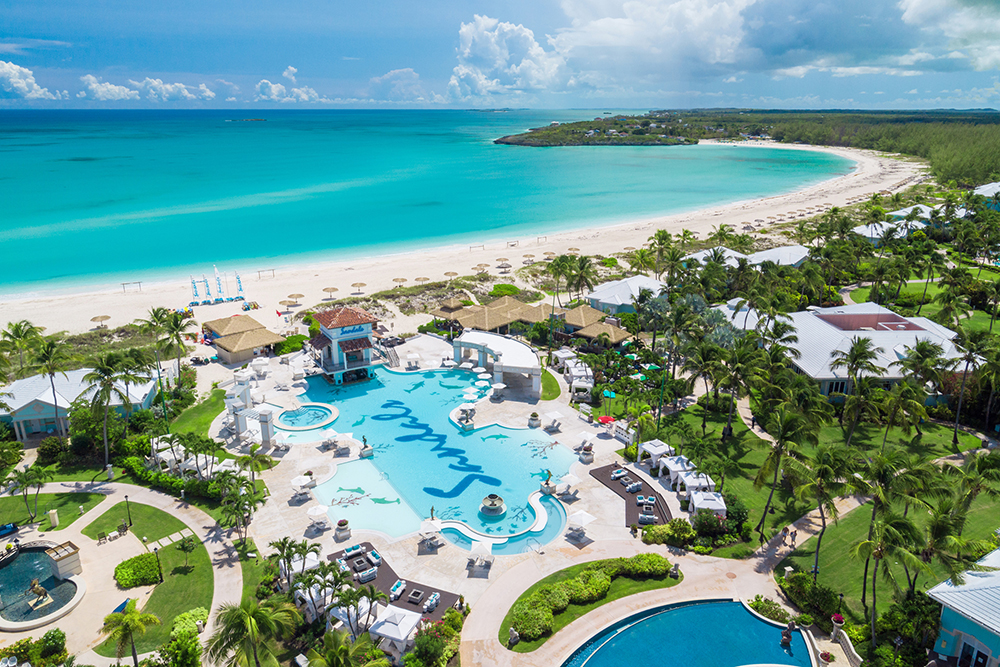 And there are 11 restaurants to choose from, with epicurean experiences that take your palate on a culinary journey around the world, from the haute sensibilities of France to the exotic flavors of the Far East and back to the spirit spices of the islands.
Ready to make your honeymoon dreams come true in the Bahamas? Then start with a visit to sandals.com/honeymoons, or call 1.877.SANDALS or your Travel Advisor.