Discover the blissful seclusion of these intimate beach destinations south of the border.
By: Jimmy Im
Isla Holbox
Feel completely removed from the modern world in Isla Holbox, an island hideaway just off the coast of Cancun, about two hours via ferry. Devotees love it for its retro allure — not much has changed in decades — and bohemian vibe that's the polar opposite of lively Cancun. The island is so small, guests get around by golf cart and the main town square is a stone's throw from the beach. While the name of the game is beach bumming on the sugary white sand, plenty of activities like birding, Mayan village visits and even a short trip to a tinier sister island, Isla Pasion, make Isla Holbox a main attraction, rather than an excursion. If you're adventurous, gear up in snorkel and fins and swim with whale sharks (it's totally safe — they're vegetarians). The animals migrate near the island, which is one of the few places in the world visitors can experience this once-in-a-lifetime activity.
Where to Stay: Casa Sandra, an intimate, 18-room boutique retreat, trumps other surrounding hotels with its artistic design. Cuban-born artist Sandra Perez, who filled the romantic space with antique furniture, handwoven linens and other one-of-a-kind pieces, owns this romantic hideaway. Gourmet meals have wooed Rene Redzepi (chef at Noma, voted best restaurant in the world) and the thatch-roof palapitas (rustic accommodations) on the beach are perfectly plush (room rates start at $279 a night; casasandra.com).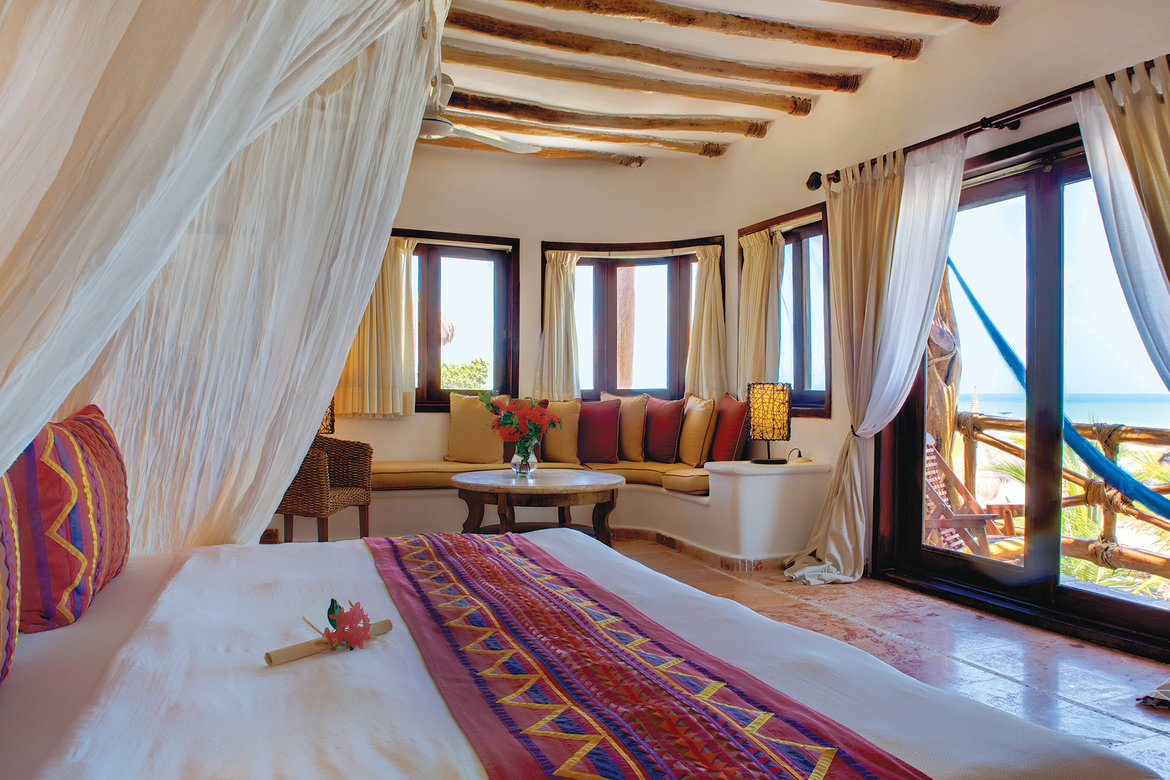 Photos courtesy of Casa Sandra
Where to Eat: Don't miss a visit to El Sushi, where grilled snapper is hours fresh and the shrimp sashimi is to die for.
Pages