Discover the blissful seclusion of these intimate beach destinations south of the border.
By: Jimmy Im
Balmy Mexico's coastline is dotted with welcoming, white-sand beaches that attract honeymooners from all over the world. And no wonder: idyllic seaside towns like Los Cabos, Cancun and Puerto Vallarta are ideal — and easy — getaways, brimming with high-end resorts, top restaurants and romantic activities. But couples seeking a little more privacy and tranquility can still enjoy an escape south of the border. These four playa destinations are the ultimate vacation sanctuaries, set far from the crowds. Each offers a rustic and authentic beach experience while providing the individualized service for which Mexico is so often lauded. Here's where to cast away.
Todos Santos
It's hard to peel away from the intimate and sexy beaches in Los Cabos. But Todos Santos, an hour drive up the Baja peninsula, lures with equally tempting beaches, many which are swimmable, in stark contrast to Los Cabos. Chock-full of art galleries and family-run businesses, the artsy, surfer town has remained not only one of the best-kept secrets for decades, but also a boon for in-the-know surfers and crowd-phobic free spirits and artists. The most popular beach is Los Cerritos, which seems to unfurl for miles (cue: endless, romantic walks) and is framed by the breathtaking backdrop of the Sierra Laguna Mountains. Learn how to surf with Mario Surf School, an excellent surf shop that rents boards and offers lessons. There are some full-service restaurants and bars, but don't expect any Cabo Wabos here: this beach scene is still well off the radar.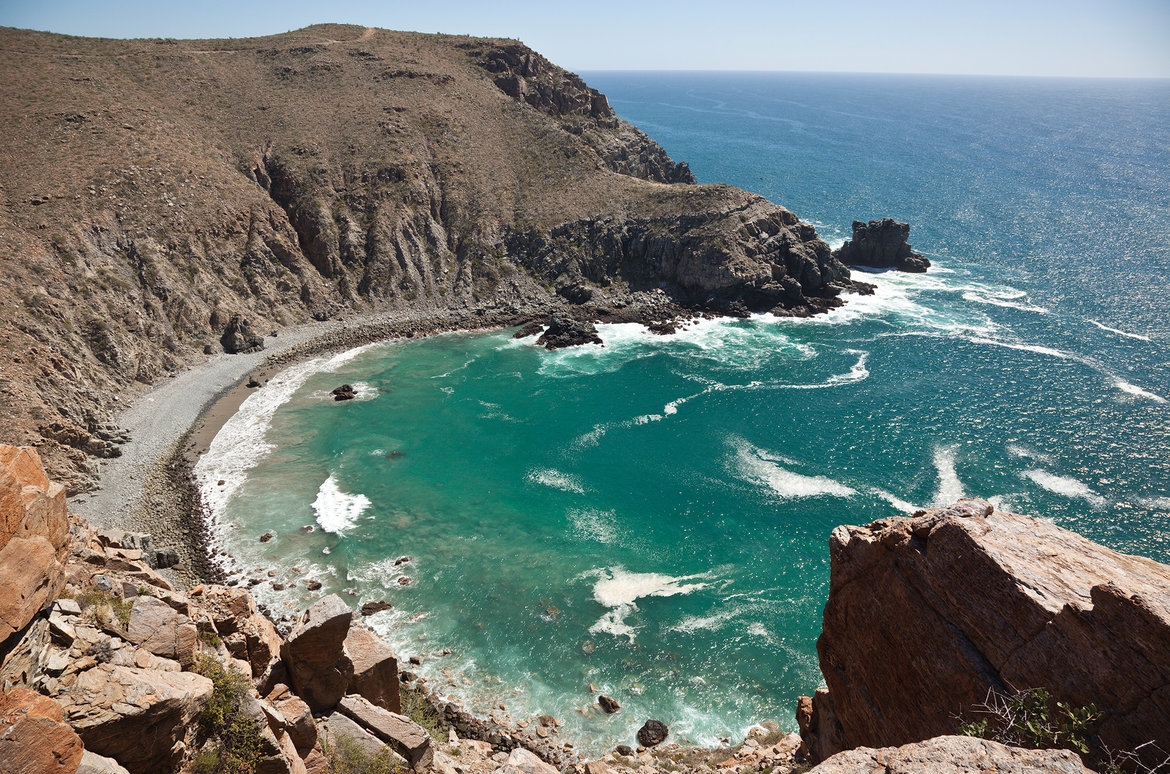 Photo courtesy of Rancho Pescadero
Where to Stay: Ten miles from town, Rancho Pescadero is a 15-acre, 27-suite property that's all about relaxation and luxury. Expect handcrafted mojitos embellished with fresh-from-the-on-site-garden mint, daily yoga and ubiquitous, comfy beds (in the suites, by the pool, on the beach and on the private rooftop decks). The hotel recently debuted new oceanfront suites and offers modern cabanas on the virtually empty, two-mile sandy shore (room rates start at $260 a night; ranchopescadero.com).

Photos courtesy of Rancho Pescadero
Where to Eat: George's, a popular taco stand in town, serves up the most scrumptious fish tacos in the area.
Pages