From glamorous gowns to simple suits, find out how these five moms found their perfect wedding-day attire.
By: Sharon Naylor
Bride: Katie Cardoso
Mom: Charlene Benoit

Photo Credit: Troy Photography
Wedding Date: May 15, 2010
Wedding Location: Milford, Connecticut
Style of Wedding: An "informally formal" outdoor ceremony on a golf course with reception indoors at the same location
Wedding Colors: Shades of purple (from lavender to deep purple) and clover green
Bride's wishes for mom's dress: "I wanted her to wear something that, first and foremost, she was comfortable in," said Katie. "We were going for something more relaxed, since I was getting married on a golf course, but also something classic." Since the bridesmaids were wearing soft hues, she wanted her mom to wear something complementary. "Also, I think we both agreed that we didn't want her to wear something dowdy," said Katie. "We were definitely going for more youthful!"
Mom's wishes for her dress: "I picked whatever would make my daughter most happy," said Charlene.  "I wanted something flattering, comfortable, and appropriate for the style and setting of the occasion."
How they found "the one": "I tried on a lot of two-piece outfits—lots of suits or dresses with little blazers," said Cherlene. "There were definitely a few 'frumpy"'outfits in the mix, which we knew immediately didn't flatter." The dress she ultimately chose features a lovely ivory, lace top with cap sleeves and a tea-length green skirt. The waist is accentuated with a belt made out of the same fabric as the skirt, and Charlene added an antique brooch to the side of the belt.  "The entire dress was simply stunning!" said Katie. "My mom looked beautiful."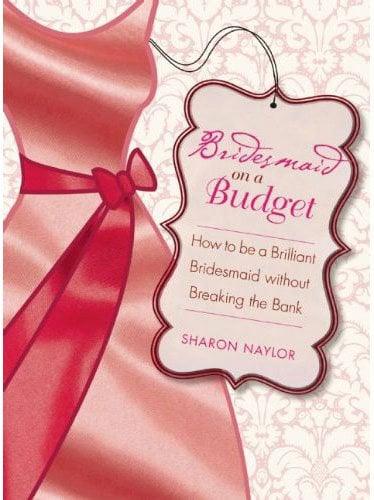 Sharon Naylor is the author of over 35 wedding books, including The Mother-of-the-Bride Book: Giving Your Daughter a Wonderful Wedding and The Mother of the Groom: Everything You Need to Know to Enjoy the Best Wedding Ever. She has been featured as a wedding expert on top shows such as Good Morning America, ABC News, Primetime and more. Visit sharonnaylor.net for more wedding tips and advice.
Pages