The setting, the flowers, the food, the guest list — all serious business. But isn't your big day also about having fun, making memories that you and your loved ones will remember for years to come? Hiring the right live entertainment can make all the difference in atmosphere. But you can go far beyond the usual tinkling ivories or spinning DJs. Consider inviting a performer who will add just the right dose of humor and personality, who may have the perfect way to create an unforgettable day. If you think creatively, you can find a variety of entertainment — from musically stunning artists playing underappreciated instruments to wildly romantic flights of fancy — to reflect every mood and taste. Here are some unique suggestions from around the country to spark your imagination and get you started. 
1. Steel Drum Performer
The sound of steel drums in masterful hands sparkle and soothe, whether dancing through pop favorites or calypso gems. This type of entertainment pairs especially well with beach-themed weddings that are complete with colorful hibiscus and a barefoot bride. 

Photo courtesy of Mustafa Alexander
2. Frank Sinatra Impersonator
Old Blue Eyes lives on, as does his cheeky yet gracious manner for interpreting classic love songs. Sinatra's music ranges from the energizing Big Band sound to the romantic and nostalgic melodies of his time. The wide variety will keep you and your guests dancing all night.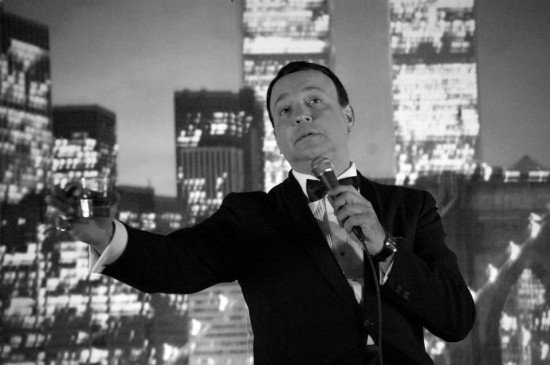 Photo courtesy of Armando Diaz
3. Vintage Musical Trio
Melodies of the past are an original and creative way to express your style at your wedding. A tight three-part harmony combines with 1940s-inspired attire to entertain your guests with oldies. You can still include more contemporary music by requesting a little doo-wop spin on the hits.

Photo courtesy of The Beverly Belles
4. Caricaturist
An expert cartoonist can capture up to 15 of your guests an hour — all on custom paper to commemorate the big day. With the sharp, on-the-spot artistry, your guests will have rare and novel keepsakes to remember their experiences.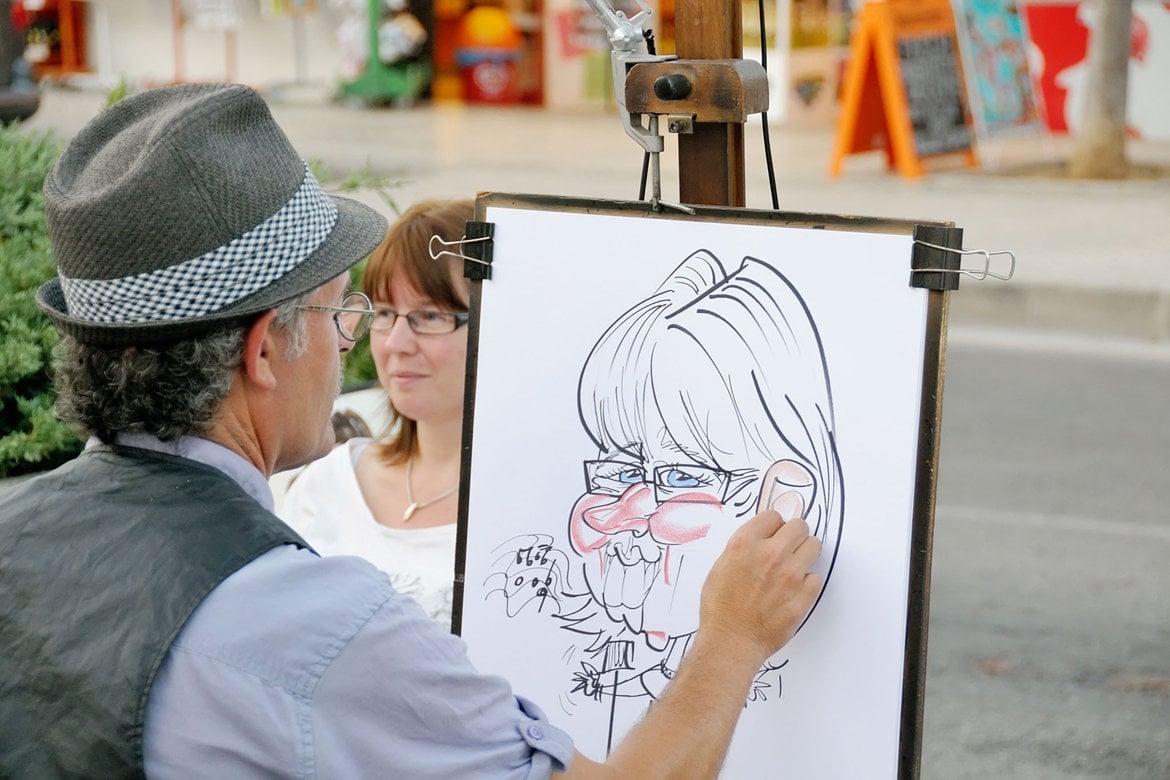 Photo Credit: Istock
5. Dueling Pianos
Two pianos are way more fun, especially when seasoned and spirited musicians are at the keys, taking requests and tickling funny bones. This type of entertainment is typically set up like a show, so if you're concerned about getting your guests dancing, this is the perfect way to go. Just make sure to confirm that the performers can easily travel to and set up in your wedding venue (pianos aren't easy to transport!). 

Photo couresy of The Jeff and Rhiannon Show
6. Parade
With the booming snare drums and full, high-energy brass instruments, you can be led out of the church to celebrate your union with gusto. Add to that a full line of fire performers and confetti for your guests to toss your way, and you'll make quite an impressive entrance into marriage.

Photo Credit: Istock
7. Strolling Table
Most times, the catering menu gets more attention from guests than the catering staff. But with a strolling table, also referred to as a living table, you're presenting the ultimate conversation piece. Strolling tables are performers — typically experts in living statue performance — who wear elaborate costumes designed with a flat surface to surround their form. On this, the glamorous and quirky performer can provide your guests their cocktails and hors d'oeuvres as well as a fun selfie op.

Photo courtesy of Daniela Viotti
8. Elvis Impersonator
For all you adventurous and spirited couples who choose to incorporate a wedding theme, consider a Vegas-style celebration complete with an Elvis impersonator. Your guests could be dazzled by dancers and mobile casino games, and a professional Elvis tribute artist can be your ceremony entertainment, as well as officiate the ceremony.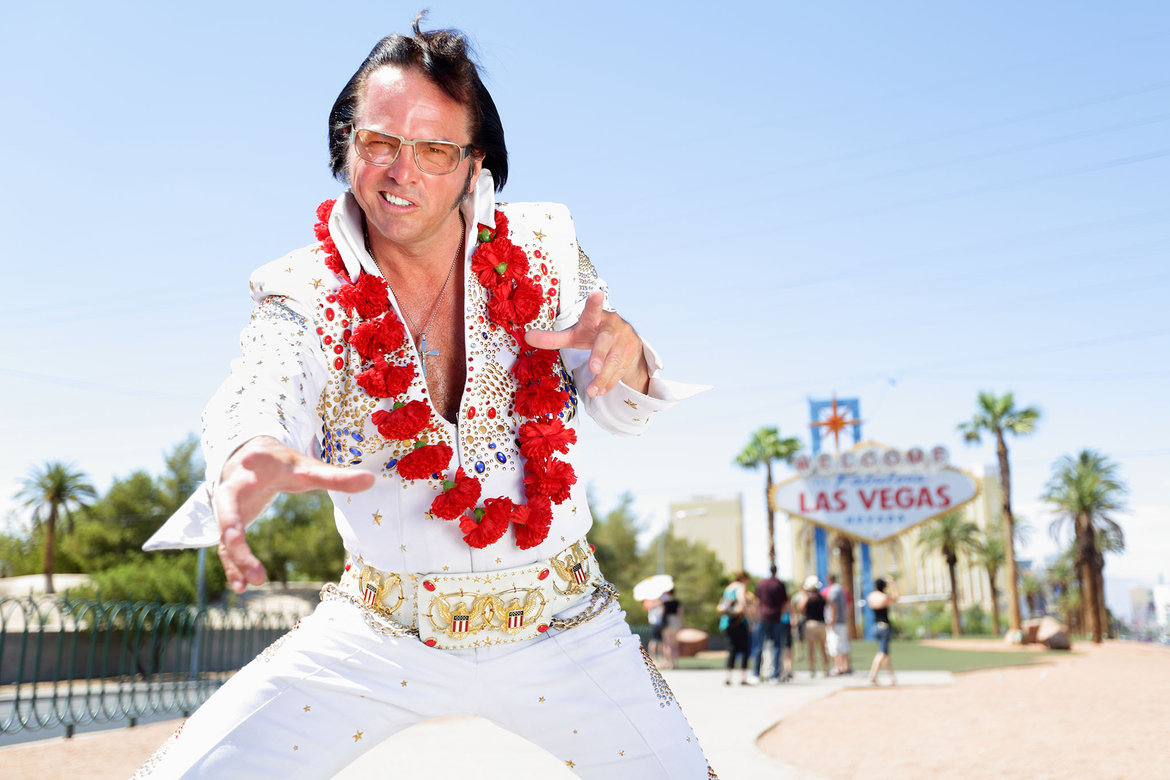 Photo Credit: Istock
9. Charlie Chaplin Impersonator 
For couples who would like a themed wedding but prefer something a little more subtle, try a style that is associated with a certain era. For a 1920s theme, you can hire a Charlie Chaplin impersonator to provide the classic vaudevillian-type comedy that entertains all ages. "The Tramp" can interact with your guests, take photos, and perform skits without distracting your guests from celebrating your marriage. 

Photo courtesy of Jason Allin
10. Green Screen Photo Booth
Using a photo booth to capture your memories is not necessarily a new idea, but it is one of the most widely used forms of wedding entertainment today. That's why some businesses have upgraded their photo booth capabilities! A Green Screen photo booth uses technology that can put your guests in front of any digital image or graphic. Add some fun and quirky physical props, and no two wedding mementos will be the same. 
For more intriguing possibilities, look for entertainers in your area on GigSalad. You can see reviews and all the other info you'll need to book just the right people for a truly beautiful, wonderfully unique wedding.