Want to plan a ladies' night out to remember? The Bach, an online destination for bachelorette party planning, has pulled together a list of the country's top bachelorette party destinations for 2015. To our shock, NYC ranked #1, while Vegas took third place. Now that the results are in, here are the top five cities and our pick for the "can't miss" venues in each hot spot:
1. New York City
There is never a shortage of fun activities or amazing restaurants in the Big Apple. With tons of amazing places to enjoy a killer meal with the girls (Locanda Verde and Yerba Buena are two favorites!), NYC is also a great place to catch a lively performance with your bride-to-be. That Bachelorette Show and Sex Tips for a Straight Woman from a Gay Man are both perfect choices for the occasion.
2. Austin
As the "live music capital of the world," it's no surprise that Austin is a fun spot to party with your ladies. Kick things off with fabulous Tex-Mex at spots like La Condesa, or go for tasty barbeque at venues like Stubb's. At night, bring your group to East Sixth Street, where you will find tons of bars, live music, and plenty of bachelor parties for the single gals to mingle with!
3. Las Vegas
Of course, Las Vegas is no stranger to bachelorette parties. But that doesn't mean you should follow the well-beaten path. Take a break from the casinos and pool parties for a fun day activity and learn a choreographed routine from Dance Follies. For evening activities, there are plenty of upscale clubs and restaurants to choose from. Keep an eye out for spots like Tao that offer great bachelorette party packages.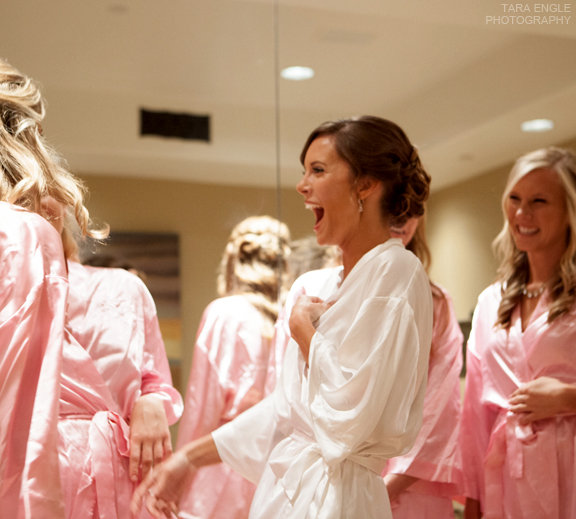 Photo Credit: T. C. Engle
4. Chicago
There are tons of fun activity options in Chicago! Sports fans can catch a baseball game, while more artsy groups can check out one of the many paint n' sip classes available. You will also find tons of amazing spas, like the one at the Four Seasons Hotel, if your group wants to splurge on a relaxing day with the bride-to-be.
5. New Orleans
There is always a party vibe in New Orleans, even in between Mardi Gras and Jazz Fest. Start your bachelorette party weekend off with beignets from Café Du Monde. It's always fun to wander around the city, but for a more structured activity, y'all can create your own custom scents at Bourbon French Parfums. At night, head to Bourbon Street to find a rowdy party scene or to the nearby Marigny neighborhood for a classier live music experience.
Tell us: Where are you celebrating your bachelorette party?
—Joanne Barken

Guest blogger: Joanne Barken
Joanne Barken is the CEO of The Bach, the first online platform for planning bachelorette parties. Joanne, who lives in New York City — one of the country's top choices for a special night out with the girls — has helped plan over a dozen bachelorette parties before launching The Bach.