1. Keep in mind that vendors like to show off to guests.
"If I know that the bride and groom have really planned on a low budget, their flowers are small, their menu is on the smaller side, they had to choose just cake instead of cake and a dessert bar, I'll add in some impressive elements so that the couple's guests can see what we do here at our banquet hall. Who knows? Maybe someone on their guest list will be planning a bar mitzvah, bat mitzvah, wedding, or corporate gala. It's great for them to see a more impressive array of my chef's work, rather than not seeing my place in a great light becuse the slim pickings were so distracting." —Henry, wedding hall manager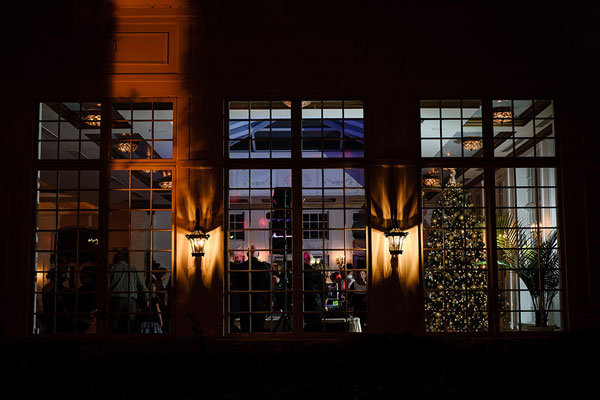 Photo Credit: Gray Photography
2. Become your own word artist.
"I went online to find calligraphy font styles and used a regular pen to practice making those swirly writing designs. I used a gift card to the office supply store to get a calligraphy pen and some card stock, and made my own guest welcome basket cards, place cards, and thank you notes." —Nina, bride from Boston
3. Take advantage of sales to land multiple freebies.
"We saw an announcement for a buy-one-get-one-free tie sale at a department store, and they were brand name designer ties, displayed in a range of fantastic colors. We bought three and got the other three for free, saving $180 for ties that really impressed. My groom gave them to his guys as their thank you gift." —Ally, bride from New Jersey

Photo Credit: Bill Blakely Photography
4. Ask if you can get a free second shooter.
"I make money teaching videography to novices who are on the way up, so I may bring one of my star students to get real-wedding experience and not charge the bride and groom." —Barry, videographer
5. Start with Mom's dress...and have it remade.
"I got my new gown by taking my mom's wedding gown—which I got for free—and having a seamstress redesign it for me. She took off the sleeves, reworked the bodice cut, shortened the length, and it looked like one of my favorite gown designers' styles when we were done with it! It cost me $300 in alterations, but the dress was a very meaningful freebie!" —Elaine, bride from Chicago
6. Involve his side in the search.
"My mother-in-law was the best resource in the world for getting borrowed items from her family, friends, colleagues, neighbors, and members of her professional associations. She said she was so happy to get my call about things we could possibly borrow, since she was hoping to have more opportunity to get involved in the wedding plans. She's really great at this, too!" —Mindy, recent bride from New Orleans 

Photo Credit: Creatrix Photography
7. Brunches offer tons of freebies.
"We found a hotel brunch that cost $15 per person, and it had a huge spread of food—at least six different kinds of meat carving stations, an omelet station, a full hot bar with salmon, lots of veggies, risotto, tons of breads—and at least ten different kinds of desserts. And a glass of free champagne for each guest. And free coffee. Comparing it to what it would have cost me to self-cater all of that, I figured out that everything but the shrimp cocktail and the bread was free...in theory." —Delina, bride from Nevada

Photo Credit: Tiny Water Photography
8. Place several cake and dessert orders at once.
"When a client comes in ready to order several cakes from us at the same time—one for the engagement party, one for the bridal shower, one for the rehearsal dinner, and one for the wedding—I'm definitely going to give them some freebies." —Angelo, baker
9. Some vendors grant freebies at the last minute.
"I save our freebies until the week before the wedding. If the bride and groom have been nice and respectful during the planning time, I'll thank them for being great to work with by throwing in that extra cocktail party station they wanted, or by bumping them up to a higher bar package. They haven't asked. I just like them and want to do something special for them. And in the hectic weeks before the wedding, that makes them so happy they can't even express it." —Bill, catering manager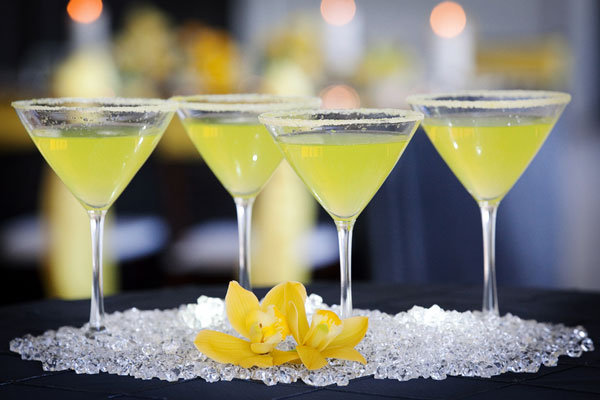 Photo by: Natalia Zamarripa Photography on Every Last Detail via Lover.ly
Plus, Saving Horror Stories to Learn From:
10. Take the breeze into account for your DIY 'do.
"I didn't even think about what the oceanfront wind was going to be like when I had my, and my bridesmaids', hair styled in romantic updos at a cost of over $300. At my beach ceremony everyone's hairstyle fell apart, and we had our hair blowing in our faces...It was a disaster. We had to take out tons of bobby pins and brush out our hair right after the ceremony. It was a huge waste of money and I cried." —Melissa, recent bride from Akron 

Photo Credit: Maria Angela Photography
BONUS: Read this before you borrow anything.
"I heard about a bride who borrowed a necklace from her friend and returned it, at which point the friend said this wasn't the necklace that she originally lent her. Turns out, that lender-friend was trying to pull a scam for the price of a more expensive necklace that the bride didn't even borrow. They went to court, where the judge saw photos from the wedding day, showing the original necklace the bride had on—not the more expensive one the lender claimed it to be—and ruled for the bride. It was a nightmare, even though the bride didn't wind up having to pay for the necklace. She still had to get a lawyer and spend a lot of time fighting this bogus situation. So take this advice: Always attach a close-up, detailed photo of what you're borrowing with any lender agreement." —Stephanie, recent bride from New York City
—Sharon Naylor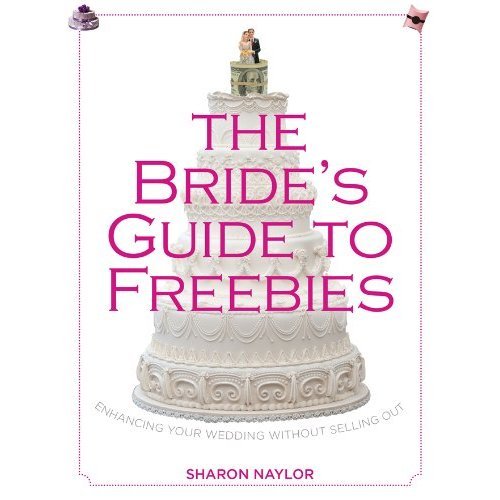 Guest blogger: Sharon Naylor, bestselling author of over 35 wedding books for brides, bridesmaids and the mothers of the bride and groom. Her titles have spent time in the #1 book, e-book and wishlist spots on Amazon and BN.com for their categories. Here is an exclusive sneak peek from her new book, The Bride's Guide to Freebies: Enhancing Your Wedding Without Selling Out.