Many brides dream about even the smallest details of their wedding far in advance of getting a ring. Fast-forward to the planning process, after you've actually received a proposal, and it can be tough to relinquish some of that control to someone else. My fiancé Corey and I are extremely lucky that both of our parents have been very supportive of our wedding and receptive to our ideas. We've made it our goal to try and make everyone (especially our parents), happy with most of the choices we've made. Here are some compromises we've had to make and why.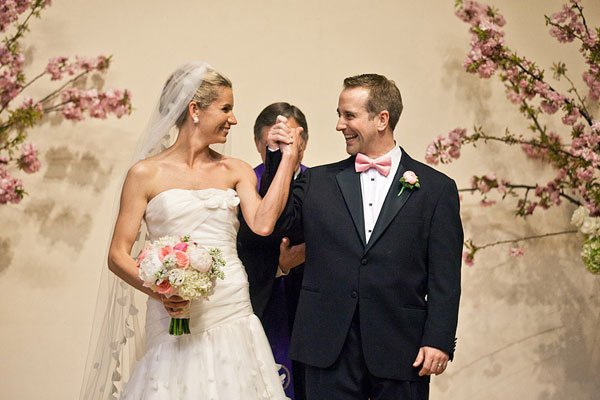 Photo Credit: Hoffer Photography
1. Guest count. I always envisioned a very personal, intimate wedding day, around 100 guests or so. However, we had to invite almost double that amount in order to include extended family, coworkers and family friends. I wouldn't change our guest list, since each person we invited is important to us and our families, but it has required me to adjust my original vision. 
2. The budget. Compromising with dollar signs makes my head spin… but we've done it. We have upped the budget twice since we started planning our wedding. No one's excited about spending more, but I am very thankful that my parents have been open to doing whatever it takes to make the day wonderful. In fact, I've been the one who's most concerned about the budget, even though my parents are paying for the majority of the wedding. 
3. Cocktail hour. Having a cocktail hour wasn't particularly important to Corey and I, since we're taking most of our photos before the ceremony even begins. But our parents felt that a cocktail hour would be a nice addition to the evening, so we decided to meet them halfway and include a half-hour between the ceremony and reception where guests can eat, drink and mingle. All parties involved seem pleased with this decision. 
4. Dinner menu. During our tasting at the wedding venue, my mom and Corey's parents joined us. We sampled a half dozen entrees, side dishes and appetizer options. As you can probably imagine, we all had different preferences. In order to please both sets of parents, we selected a double entree option, which includes each of their favorites. 
5. Bridal party accessories. No one in our bridal party has voiced concerns about anything to date (I know I'm lucky!). Instead of requiring that my bridesmaids wear the same shoes or jewelry, I'm giving them a color to stick to and they can take it from there. In an ideal world, I'd love for everyone to match perfectly, but I don't want them to have to purchase anything else for our wedding. On the groom's side, we're letting the groomsmen bring their own black shoes, to save on rental costs.
In the end, the most important thing for me to note is that not a single thing about my wedding feels like a compromise. I feel so blessed and lucky to be able to have a beautiful celebration with friends, family, and most importantly, my future husband. When you give a little, you get a lot. And that's what compromise is about.
Tell us: What have you sacrificed for the greater good of your wedding?
— Nikki Stroud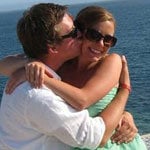 Nikki Stroud is a real bride who is learning every step of the way when it comes to wedding planning. She and her fiancé, Corey Allan (both Ball State alums), will be married in September of 2012 in front of their friends and family in Indianapolis. Glittering ivory lights, exposed plumbing and sleek wood floors depict their romantic yet rustic venue in the Downtown area. The couple hopes to incorporate personal touches to make the celebration truly reflect their relationship.