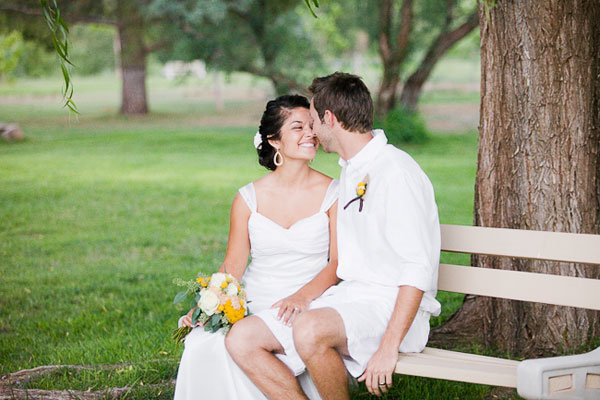 Photo Credit: Daniel Kim Photography
Honeymoon plans have been the main topic of conversation lately for my fiancé Corey and I, which led me to wonder about how we can maintain our entire honeymoon phase—not just post-nuptials, but during the actual wedding-planning process as well. With to-do lists that put grocery lists to shame and DIY centerpieces lining the walls in our kitchen, the wedding is constantly at the forefront of our minds. Sure, the engagement's main purpose is for couples to plan their dream nuptials and prepare for the future together, but it's also one of the few times you can be shamelessly giddy, starry-eyed and lovey-dovey with your husband-to-be.
I think most couples struggle to truly enjoy each other and the wedding planning process fully. Before Corey put a ring on it, I thought it would be simple to stay in that bliss bubble mentality, but I'm learning now that isn't necessarily always the case. It's all too easy for the romance to fizzle out during some parts of the planning process, especially when you're making tough decisions like cutting the guest list and balancing the budget. Nothing sexy about those tasks! Corey and I talk about the big day all the time, and although we're not obsessed by any means, when you're planning such a large-scale event, you realize there are tons of details and decisions that need to be made, which can become quite stressful and draining. I initially thought that we should be dancing atop a cloud throughout the duration of our engagement, but now I see that it's okay to jump back down to reality every now and again.
Still, there are some ways that we've managed to focus on being happy and stress-free during the process. Last weekend, we toured our wedding venue with Corey's parents, who hadn't seen it in person. Simply being there in the beautiful space where we will get married was enough to bring a smile to my face and make any stress I was previously feeling dissipate, especially seeing it all set up for a wedding later that day. For any engaged couple struggling to keep the romance alive, I'd definitely recommend going back to your venue or church and walking down the aisle together (it's a great feeling!).
I also think it's important to make time for non-wedding-related activities. Corey and I have been going to lots of Indiana Pacer games, wine tastings and movies. If a bride has a one-track mind and is obsessed with her wedding all the time, she'll likely annoy her groom, friends, family and co-workers! Enjoy one another's company. Also, it can't hurt if both the bride and groom (hint, hint) make each other feel special during the planning. There's no doubt that the wedding is the main event, but there's no reason not to enjoy the pre-game show!
Tell us: How do you keep the spark alive in your relationship while planning your wedding?
—Nikki Stroud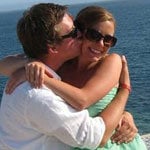 Nikki Stroud is a real bride who is learning every step of the way when it comes to wedding planning. She and her fiancé, Corey Allan (both Ball State alums), will be married in September of 2012 in front of their friends and family in Indianapolis. Glittering ivory lights, exposed plumbing and sleek wood floors depict their romantic yet rustic venue in the Downtown area. The couple hopes to incorporate personal touches to make the celebration truly reflect their relationship.