After five years of being engaged, it's time to pop the champagne because my fiancé Edwin and I are finally throwing an engagement party this summer! What I love most about engagement parties is that more couples are opting to create events that speak to their personalities — they can be as formal or as casual as you'd like. The real-life parties featured below have gotten my wheels turning, and I hope that they inspire your upcoming celebration as well.
1. A Sunset Cruise
I love that this couple — the bride is Jen Huang, photographer extraordinaire — celebrated their engagement on a sunset river cruise around New York City. I relate to it on a personal level because my hometown of Jacksonville, Florida is also referred to as "the river city," but this steal-worthy idea is perfect for anyone who lives by water. Getting married by the ocean? This would be a great rehearsal dinner option as well.

Tip: Activities such as a river cruise or wine tasting are a great way for guests to break the ice, since this is usually the first time that everyone on both sides of the couple's family will be together in the same room.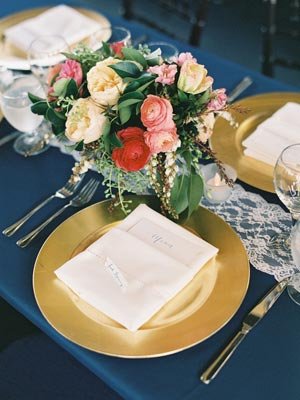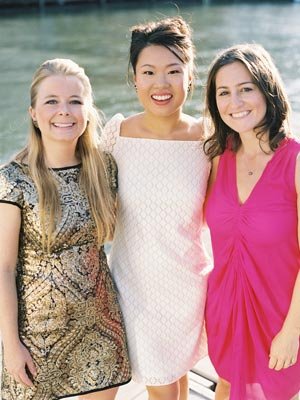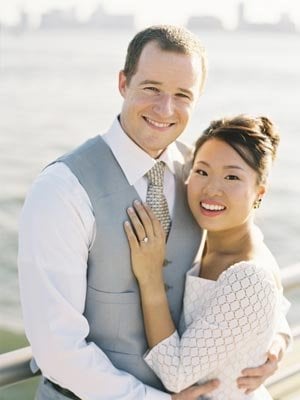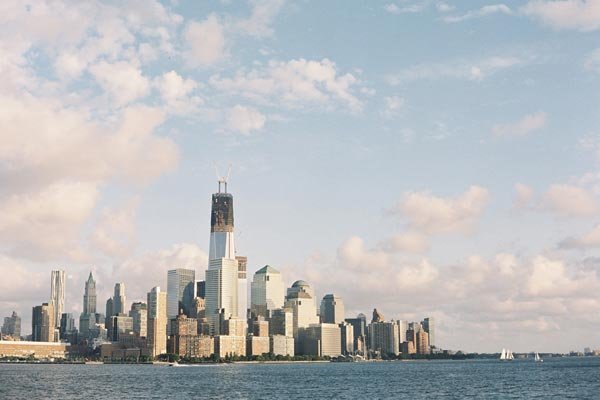 Photo Credits: Bryce Covey Photography

2. A Luxe Lounge
Our wedding will take place outdoors in Italy, so I'd like something different for our engagement party. This sexy California lounge, Pandora on Green, is just my style; I'd love to recreate this party in the heart of the South, where I live.
Tip: Cut down on costs by choosing a venue that doesn't need rentals. If you're lucky to be living in a metropolitan city with chic lounges, take advantage of them. They already have a stylish vibe and aesthetic, so décor will be minimal.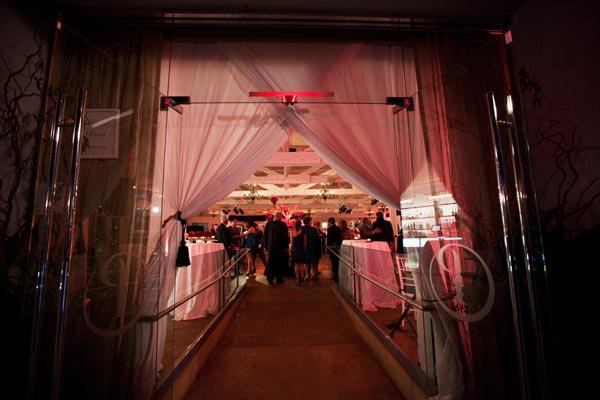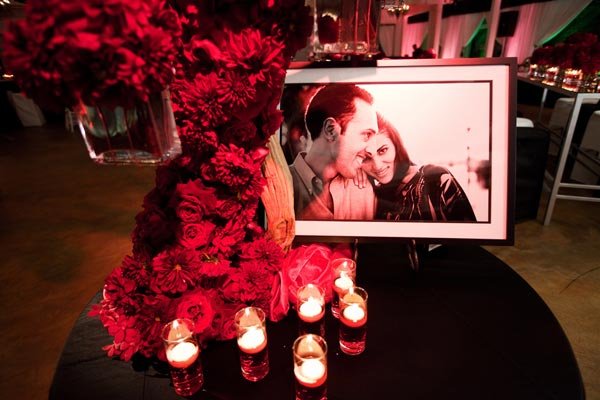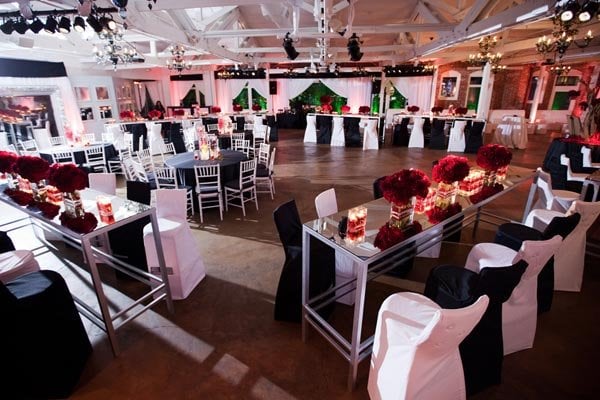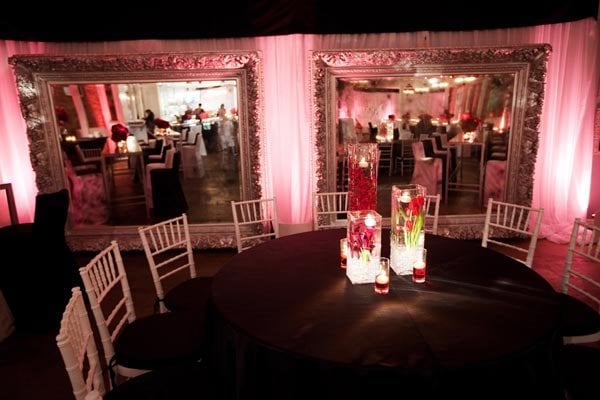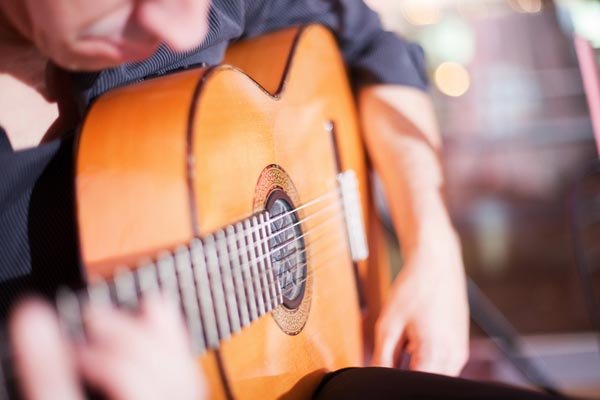 Photo Credits: Duke Photography

3. A Starlit Supper
Want to throw an intimate gathering? This inspiration shoot designed by Glamour & Grace, Every Last Detail and Ashton Events is as chic as they come. They incorporated the Pantone color of the year, emerald, into the design, as well as glam gold accents. A streamer wall is the ultimate backdrop for your bar.
This shoot was originally featured on Glamour & Grace.

Tip: Keeping your engagement party guest list on the smaller side will reduce catering costs and allow you to go all-out with the decorations and other fun details. If this is the first time that your in-laws will be meeting, this is a great way to have a family-style dinner.


Photo Credits: Becka Robinson for Studio222 Photography
4. A Rooftop Carnival
I saved my all-time favorite for last: A sophisticated party on the 38th floor of a downtown building that has left Edwin intrigued. Rooftops have become a popular choice for pre-wedding gatherings, and this al fresco party is a standout with its fun carnival theme.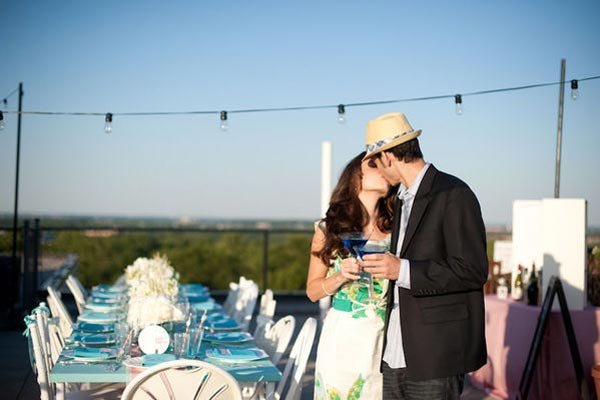 Tip: Since rentals are necessary when renting a blank space, let your creativity shine and give your budget a break with a few DIY projects. The best part is that you can use this time to hone your crafting skills before your wedding day!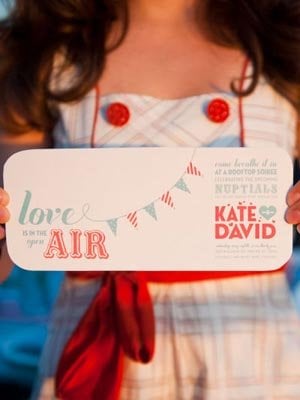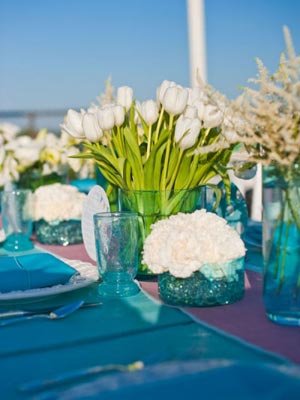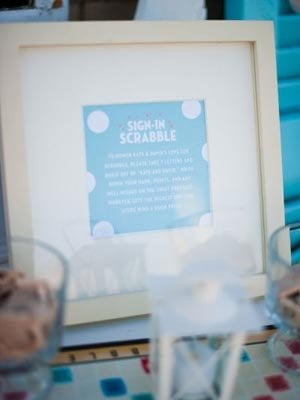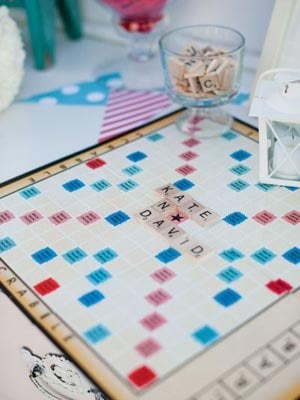 Bonus Tip: Don't feel pressured to go overboard with food at your engagement party. Serving just hors d'oeuvres and bite-sized treats is perfectly acceptable for a lounge-type party. Have a baker in the family or a fiancé with a major sweet tooth? Try a strolling dessert reception, but make sure to indicate this in the wording of your invitation, so that guests know they need to eat dinner prior to arriving at your party.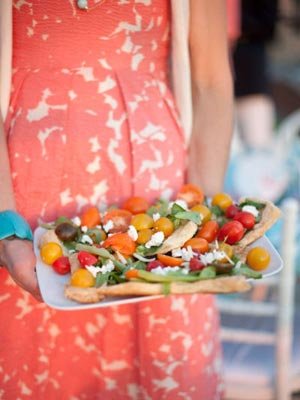 Photo Credits: Abby Jiu Photography

Tell us, which party you and your fiancé like best?
— Angelica Bragg


Angelica Bragg is a real bride and the blog maven of The Bridal Detective. She and her fiancé, Edwin Mirzayans (a published author), are planning a destination wedding at the Italian Lakes in Summer 2014. With a stunning backdrop and "la dolce vita" attitude, the couple's soirée will be intimate and romantic, all while celebrating two cultures. When the couple returns from their Italian road trip honeymoon, they will throw a glam after-party with all of their loved ones back home in Jacksonville, Florida.