Wedding bands have come a long way since your parents got married. Today, great bands conquer all genres of music, from the latest pop hits to the golden oldies. Inspired, personalized live music adds a level of excitement to your wedding that generates unforgettable moments. Unfortunately, lingering perceptions about the entertainment of yesteryear can cloud the judgment of brides making decisions in the here and now. Cutting through the misinformation can help lead to some pleasantly surprising discoveries of outstanding musical options for your own wedding.

Photo Credit: Will Pursell Photography
1. Wedding bands are cheesy.
There are definitely some cheesy wedding bands out there, but there are so many others that are doing super cool stuff — you just have to do your research. Make sure to ask to check out live videos of the band's performances or reach out to see if they're performing in any showcases to try and get a good feel of what you could expect from them on your big day. To help the songs turn out more authentically, it's beneficial to have male and female vocalists who are comfortable performing the type of music that you envision for your wedding celebration, whether it's current pop, indie rock, or even soul.
2. Bands just play the songs that they know and don't offer enough variety.
When you're interviewing a potential band, ask to see their actual song list (tunes that they're playing on a regular basis), and inquire as to how much input you can have into the selections. Most reputable bands have extensive song lists and will let you have a major say in which songs get played on the big day. They may even learn a few tunes especially for you as well, as long as you give them plenty of advance notice (it can take some bands up to a couple months to learn new material). There might be additional fees for new songs, so be sure to get the pricing upfront as well!
3. Bands can't make the songs I want to hear sound good.
There are lots of wedding bands out there now, especially in large markets. My advice would be to have a firm grasp on what type of music is most important for you to hear at your wedding, and consult with your planner to find the right fit. (If you don't have a wedding planner, oftentimes the coordinator at your venue will have good insight into what bands might be right for you.) Whether you want a niche bohemian acoustic group playing Taylor Swift covers or a big 12-piece band that does everything from Beyoncé to Sinatra, if you do your due diligence, the right band for you is out there.
4. A live band would be too loud.
A common concern that I hear from clients who are having big weddings is that they're worried adding more instruments is going to make it too loud for the guests. In reality, volume really has nothing to do with the number of pieces in your band — it's a controllable variable dictated by your band's sound team, as well as your song selections. I like to use the analogy that having Green Day perform at your wedding with three pieces would be much louder than Norah Jones leading a 10-piece band. A reputable band with a capable sound team should be able to take in the acoustic considerations and constraints of your venue to produce the perfect volume for your wedding.
5. The more pieces, the better the band.
Having a 15-piece orchestra with horn and string sections can be amazing, but it really all comes down to the quality of the musicians and their ability to execute the music they're trying to play. Trust your ears and instincts when reviewing videos of the band. Once you are sold on the quality of the music, then you can focus on size and ask your band what pieces will really benefit your musical vision for the night.
—Danny Chaimson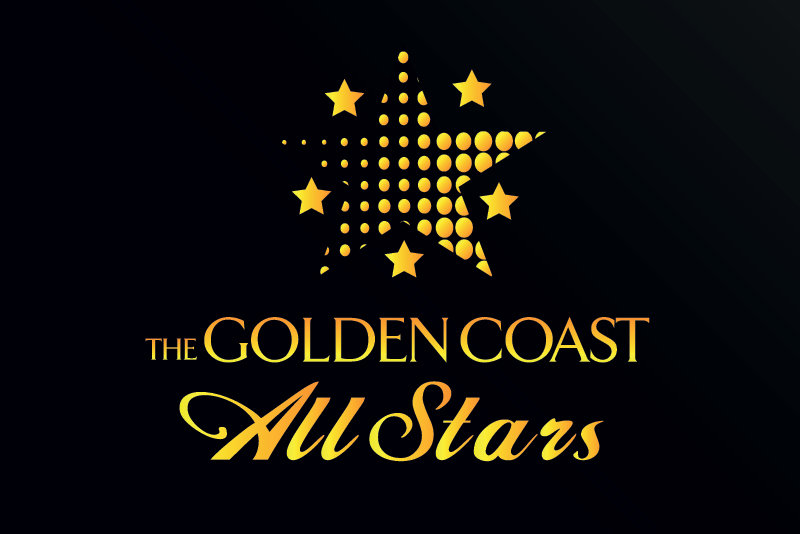 The Golden Coast All Stars are here to revolutionize the Southern California wedding and event scene. The newest creation from Gold Coast Events' Danny Chaimson, the band brings the wildly successful formula that has transformed Chicago's entertainment industry (with The Gold Coast All Stars and The Chicago Players) to SoCal. With groupings ranging from 9-18 hip, young, transformative performers, the band discerningly belts out the best from Otis Redding to the Stones, Madonna to the Talking Heads, and Kanye West to Kings of Leon.