You only have 365 dates to choose from when planning your big day (obviously), so chances are, your wedding could coincide with someone else's major milestone. Whether it's your bestie's birthday, your grandparents' anniversary, or your cousin's recent engagement, make time to celebrate those special moments of your nearest and dearest! Here are seven ways you can show them how much you care.
A Champagne Toast
Did your sister get engaged while helping you plan your big day? Give a short toast thanking her for her unwavering support, and then raise a glass in her honor and promise to do the same for her.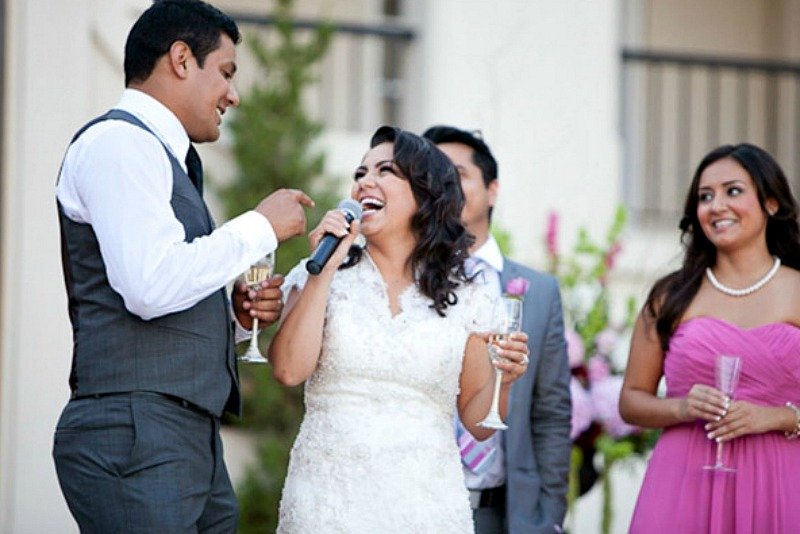 Photo Credit: Jen Philips on Grey Likes Weddings via Lover.ly
How to Give an Unforgettable Wedding Toast >>
A Personal Note
You're printing enough programs and menus, so why not add a sweet shout out to your loved ones while you're at it? Turn your paper products into cherished keepsakes with a heartfelt note in a fun font or color.

Photo Credit: Melody Melikian Photography on The Every Last Detail via Lover.ly
 A Sweet Treat
Every day is someone's birthday, so make sure you check the list before you get to the big day. Whether it's your cousin, your brother, or your officiant, make sure you serve up something sweet! Dim the lights and turn on James Taylor's "How Sweet It Is (To Be Loved by You)" to keep things classy, and bring out a cupcake with a candle for the guest of honor to blow out. Just because it's your special day doesn't mean you can't share the spotlight for a few moments!

Photo Credit: Polka Dot Bride via Lover.ly
5 Fun Wedding Food Trends to Try >>
A Special Gift
Whether you choose to honor your grandparents' 60th anniversary at the rehearsal dinner or right before the ceremony, show them the respect they deserve by giving them a little gift. Consider a picture of you with them and a handwritten note or a thoughtful nod to their special day (did they get married on the beach? Get them matching nautical accessories!)

Photo Credit: Hatch via Lover.ly
5 Ways to Honor Your Family at Your Rehearsal Dinner >>
A Dedicated Dance
Special reception dances are usually reserved for your spouse and the parents, but why not switch things up a bit in honor of your loved ones? At some point in the night, ask your DJ or band leader to ask your favorite aunt to come up to the dance floor. Spin and twirl to her favorite song in honor of that new job she landed or the good news she recently received.

Photo Credit: Anna Page Photography on Wedding Chicks via Lover.ly
Try One of These Alternatives to the First Dance >>
A Heartfelt Announcement
Ask your officiant to say something special during the ceremony to pay homage to your family's celebratory moment. Whether you pay tribute with a moment of silence for a lost loved one or include a message of how you hope to be just like your parents in 30 years time, a little effort will go a long way.

Photo Credit: Dave Richards Photography on Inspired By This via Lover.ly
Thanksgiving At Your Wedding: Ways to Show Gratitude To Your Guests >>
A Memorable Tribute
You know what they say: Imitation is the sincerest form of flattery. If you're getting married on (or near) your parent's wedding anniversary, find a way to bring a few of their big day details into your event. Did they light a certain candle during the ceremony? Did they serve funfetti cake? Find a small but special element and bring it to life again!

Photo Credit: Manchik Photography on Engaged & Inspired via Lover.ly
20 Wedding Cakes That Failed so Hard They Won >>
Does your wedding overlap with any other celebrations? How are you planning to honor them?
—Claire Aven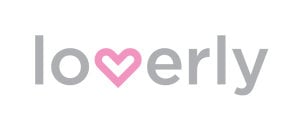 Loverly is the heart of weddings: a visual inspiration search engine designed to help brides discover ideas, people to hire, and things to buy. Loverly makes finding beautiful wedding inspiration easier than ever! Their images are powered by the best wedding publishers and wedding shopping partners on the web. Find Bridal Guide on Loverly >>