I've always loved the sound of wind chimes. There's something magical and mystical about their tranquil, tinkling tones, which is why I was delighted to come across a fantastic array of wind chimes from Woodstock Chimes. Not only are these wind chimes lovely to look at, but each one also has a distinct musical sound courtesy of Grammy award-winning musician and instrument designer Garry Kvistad. He has fashioned each wind chime to have its own "voice" based on famous melodies and scales. I had a blast just listening to the chime melodies on their website (check it out!).
Wind chimes would be a fantastic addition to your wedding celebration. You can hang several from tree branches for an outdoor ceremony or cocktail party or give them as gifts to your wedding party. Here, a couple placed wind chimes on a bridge for their photo op:
At Woodstock Chimes, there are over 200 wind chimes to choose from, with prices starting at just $10. These Gem Drop Chimes (a great buy at $10!) are a unique gift for your bridesmaids and are available in wedding-perfect shades like violet, shamrock, sapphire, crystal and rose:
You can select any type of chime that best reflects your wedding style, such as the Turquoise Chime for a ranch or country wedding: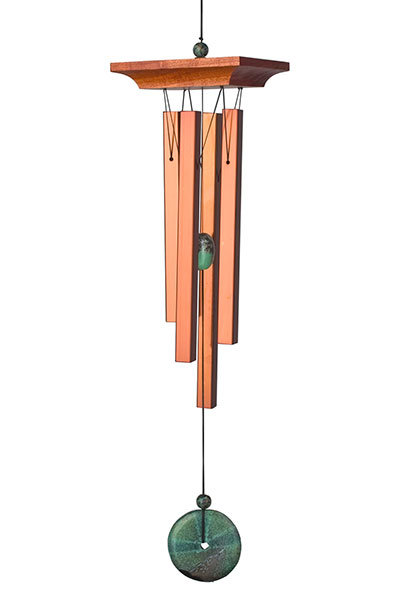 or the beach-themed Sand Dollar and Sea Star Chimes:
I also love the Butterfly Charm and Victorian Garden Chimes for, what else, a garden wedding!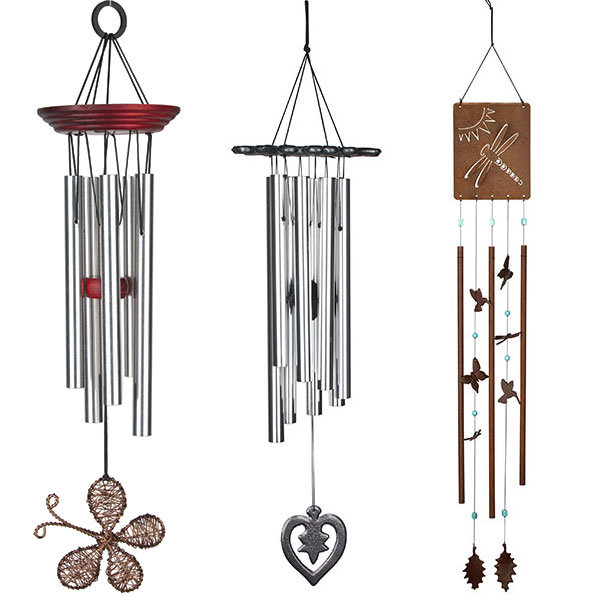 You can also celebrate your heritage or religion with the Celtic Chime: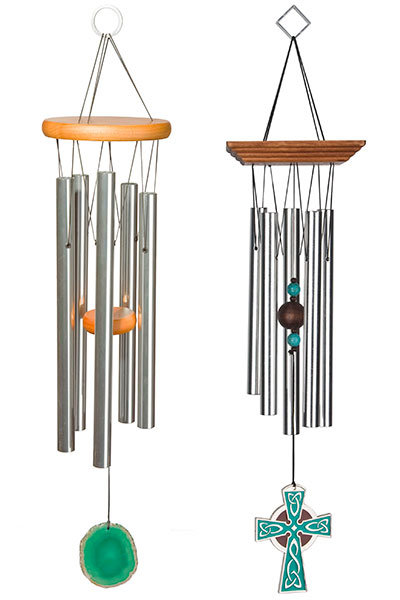 and the Chimes of Jerusalem:
Or let the inspiring tones of the Amazing Grace Chime set the mood: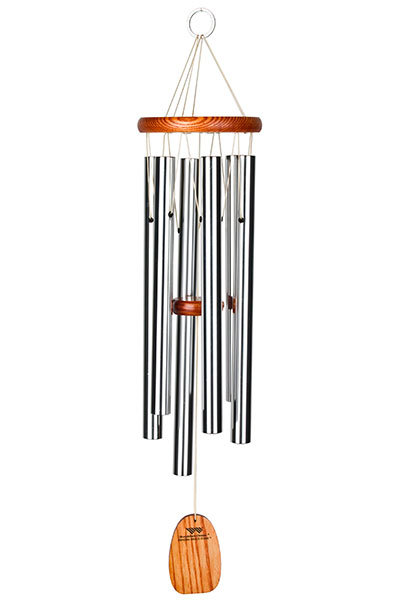 and the Chimes of Westminster lend a regal, cathedral-like ambience to your celebration:
Afterward, bring your wind chimes home where you can enjoy their melodious tones. Visit Woodstock Chimes for more information, and happy listening!
—Diane Forden