Bars are all the rage at weddings…and not just the wine/liquor bar. There are espresso bars, martini and vodka bars, gelato bars, crepe bars, candy bars and dessert bars. And here's another unique idea: How about a tea bar where guests can enjoy a selection of specialty teas, like these from Davidson's Organics?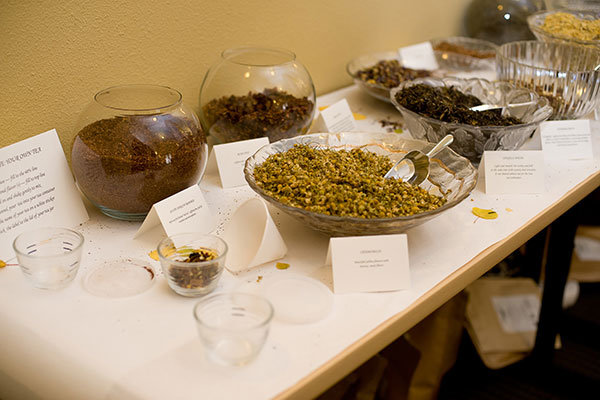 There is a wide range of flavors (i.e. fruity, mint, buttery) to choose from, and the colors are wedding-perfect. You can label each tea for guests and also consider providing containers so they can take a blend home as a wedding favor. The teas are all organic, kosher and fair-trade certified. Plus, 10% of all Davidson's Tulsi (a basil plant found in India) tea sales is donated to the company's "Aasha (Hope) Fund" to improve abandoned farm lands in India through sustainable, organic agricultural practices. Nice!
And don't forget some sweet treats for the table, like these yummy Madeleine's from Donsuemor Desserts:
Visit davidsonstea.com for more great tea gift ideas for your bridal shower, rehearsal dinner and other pre-wedding parties.
—Diane Forden