We are already a week into the New Year, and I hope all of you enjoyed a fantastic holiday. And, to those of you visiting bridalguide.com for the first time, I'd love to extend my heartfelt congratulations on your engagement! Yep, holiday season is primo proposal time, and I know that there were plenty of sparkling rings being placed onto fingers shaking with delight! I'm sure it was beyond thrilling and you've been basking in all the joy and excitement. In fact, I ran into a newly engaged couple just last week in my local Barnes & Noble and they were so happy, it was contagious. (Of course, I was also happy to see that she was purchasing Bridal Guide to help get her started.) She admitted to feeling overwhelmed, so I told her to relax, put her feet up, read the issue and visit our website. Everything you need to know to plan a dream wedding is right here.
As you start planning your party of a lifetime, it will seem overwhelming at times, but if you stay organized and make it a point to really enjoy the process, it will be fun and exciting. And before you know it, the big day will be here, and you'll be husband and wife! Here's my best advice to help get you started:
1. Find Your Wedding Style

Photo Credit: Nikki Cole Photography
Sit down with your fiancé and talk about what type of wedding you envision. Will it be formal? Or do you prefer something a bit more casual? Do you want a sit-down dinner or would you consider having a brunch or cocktails-only celebration? What time of year would you like to marry? Do you have any favorite places in mind for the reception? The two of you need to discuss your visions so that you're both on the same page.
2. Discuss the Budget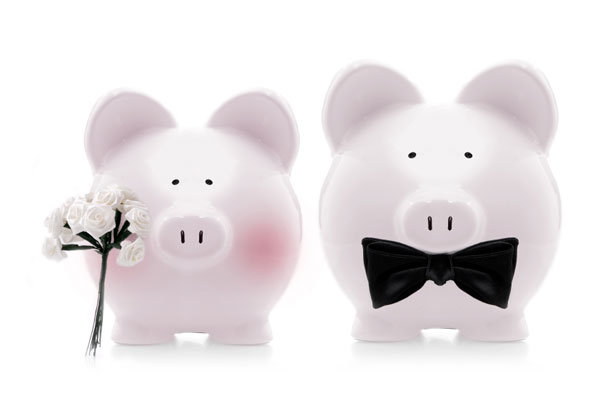 Photo Credit: iStockphoto
Yes, the big, bad budget needs to be addressed. As you know, weddings aren't cheap, but they needn't cost a fortune either. Check out our tips on all the genius ways you can save…you'll be amazed at how a little bit of cost-cutting here and there can save you a bundle. And, please, be realistic about how much you can really afford to spend. You may have some money already stashed away, or you may need to start seriously saving for the wedding now, especially if your parents aren't able to contribute a great amount.
3. The Guest List
Photo Credit: Weddings by Chris Sherberne
Determine just how many people you'd like to have, and keep in mind that this number will greatly affect the overall cost of the wedding. You might have to pare down your original number considerably to keep within your budget.
4. Get Organized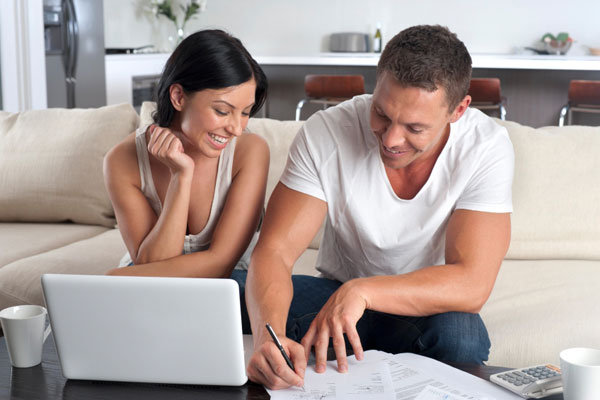 Take a look at our Countdown Calendar and consider it a guideline. Don't panic if you can't accomplish everything listed in a given month, but do refer to it often to keep you on track. The more organized you are, the calmer you'll feel.
5. Start Dress Shopping!

There are hundreds of gowns to choose from, and I can only imagine how huge a task this seems. Take it step by step. We showcase fabulous, flattering and affordable gowns in every issue of Bridal Guide and our Gown Gallery will have you oohing and aahing over all of the gorgeous gowns. When searching for your dress, consider your wedding style and where you'll be married as well as what shape will suit you best. Believe me, there is a dream dress out there for every bride, whether she envisions herself as sexy and glamorous, romantic and elegant, artistically creative or a boho babe.
Now, this is just a beginning, but if you start with these few steps, you'll be well on your way. Have fun, create a wedding website, blog and share ideas with other brides, and create an Inspiration Board of everything you love, from dresses to flowers and cakes, centerpieces and more. It's a fantastic time in your life and a time that you'll always treasure. Good luck as you start making those wonderful memories! And, remember, we are here to help in every way we can.
—Diane Forden