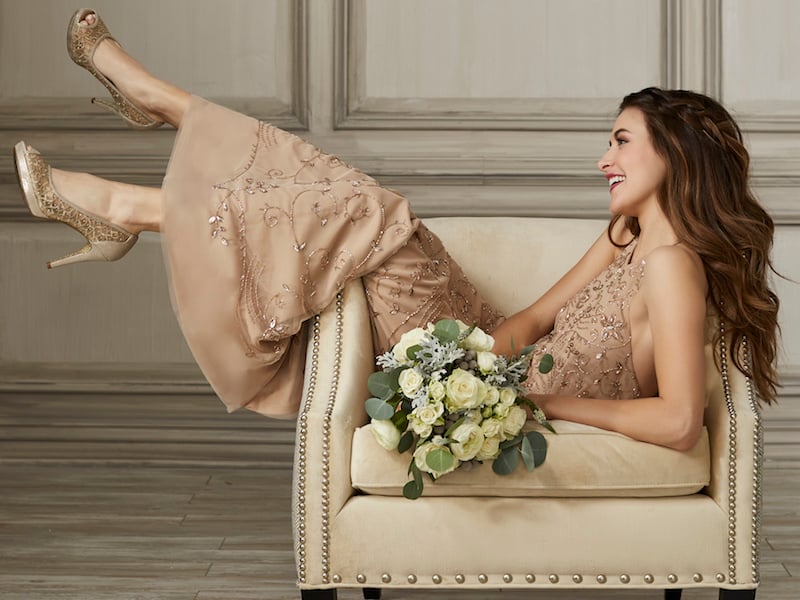 Featured image: Adrianna P. Platinum
Planning a wedding is stressful enough without the added horror of finding out one of your vendors is going out of business. But, unfortunately, this is a reality for many brides and their squads in the current economic environment. With the bankruptcy of dress e-tailers like Vow to Be Chic and Weddington Way, it's no wonder so many bridal parties find themselves second-guessing their dress buying decisions.
Covering topics such as choosing brick and mortar stores and the importance of communication with vendors, experts weigh-in on ways to prevent dress disasters.
1. Keep in Touch
"There may be different situations, but it's important to stay in touch or check in with your dress shop or retailer periodically even if you have several months between your order and the expected delivery date," said Author and Money Expert, Brian O'Connell in an article for Experian. "Even large retailers can go under, like Alfred Angelo, which filed bankruptcy and abruptly closed doors in 2017 leaving brides without their wedding gowns and bridesmaid dresses after paying for them."
While keeping a tight leash on your vendors might seem like an added stresser, O'Connell suggests it well help maintain your peace-of-mind, while also ensuring you are aware of any hiccups along the way.
2. Shop Brick & Mortar
"Buying from reputable local brick & mortar stores instead of big business will always benefit the consumer in the long run," said Robin Richards, sales and marketing for House of Wu, which has been in the industry for more than 27 years. "Rather than saving a few dollars buying a dress online, you save a lot of time and stress if that online company turns out to be a scam, or if you order the wrong size."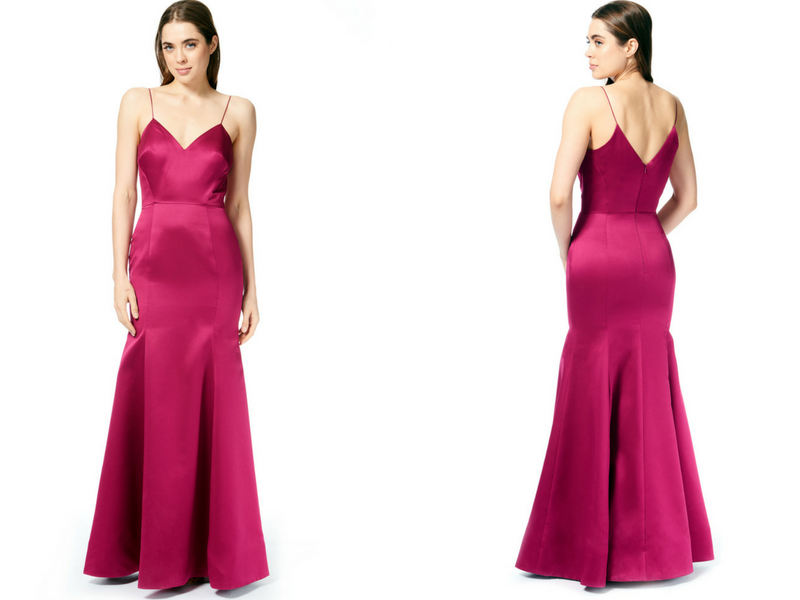 Featured image: Bari Jay
3. Choose Tried and True
Opting for a company that has been in the industry for a while has a number of benefits. From established relationships with factories, to a track record of on-time deliveries and top-notch service, buying dresses from a tried-and-true retailer alleviates some of the stress.
Bari Jay has been dressing bridesmaids for over 50 years, racking up some priceless knowledge about the industry and those they serve. "The point is we take the business seriously," said Bari Jay Co-President, Erica Cohen Rosenfeld. "We are not looking for a business idea or the newest app, or the next industry to revolutionize.  We are family businesses many of us, passed down from generation to generation.  We know how the business is done, we are not trying to rework the wheel." 
4. Quality of Service
House of Wu's Richards also points out that the interactions between the customer and the store are important. Local bridal stores will benefit the consumer in a number of ways, including professional sizing, and the ability of the customer to check the standard of materials before purchase. 
"Before buying from somewhere online make sure you know the quality of their service," advises Richards. "This goes beyond the quality of the dresses but their return policies and what they do about defects. The best way to protect yourself is to buy locally rather than online."
Bari Jay's Cohen Rosenfeld also notes the importance of how a retailer or brand treats the customer. "Get the service and get the dress right the first time," said Cohen Rosenfeld. "Dealing with a call center when the dress you ordered doesn't fit is just a waste of time and energy. Get it right the first time with a local bridal store [where] dresses are made to order in your style, size, and color."
For those affected by Vow to Be Chic's closure, the bridal community is banding together to offer discounts and solutions for brides and their squads to ensure the wedding goes on, dresses and all. Some of the industry's top retailers are offering the below discounts:
Dessy
The designer is offering a coupon code for abandoned VTBC customers of 15% off, plus free shipping for a limited time. Code: DGVTBC15
Bella Bridesmaids
Bella is offering 10% off for Vow customers between now and September 1. The company is also taking over all four styles of Vow To Be Chic's partnership with Monique Lhuillier. (They include the Rachel, the Mindy, the Kelsea and the Cara.) Please mention Vow when placing your order. Shop here or dial the help desk line: 1-312-339-6025.
Brideside
Brideside is offering a discount to affected brides and bridesmaids. Shop online or call Brideside's dedicated phone line to connect with a stylist directly at 1-866-202-6302. 
Learn more on protecting your purchases for your big day at 3 Wedding-Related Scams to Look Out for and How to Avoid Them. 
–Emily Goldman