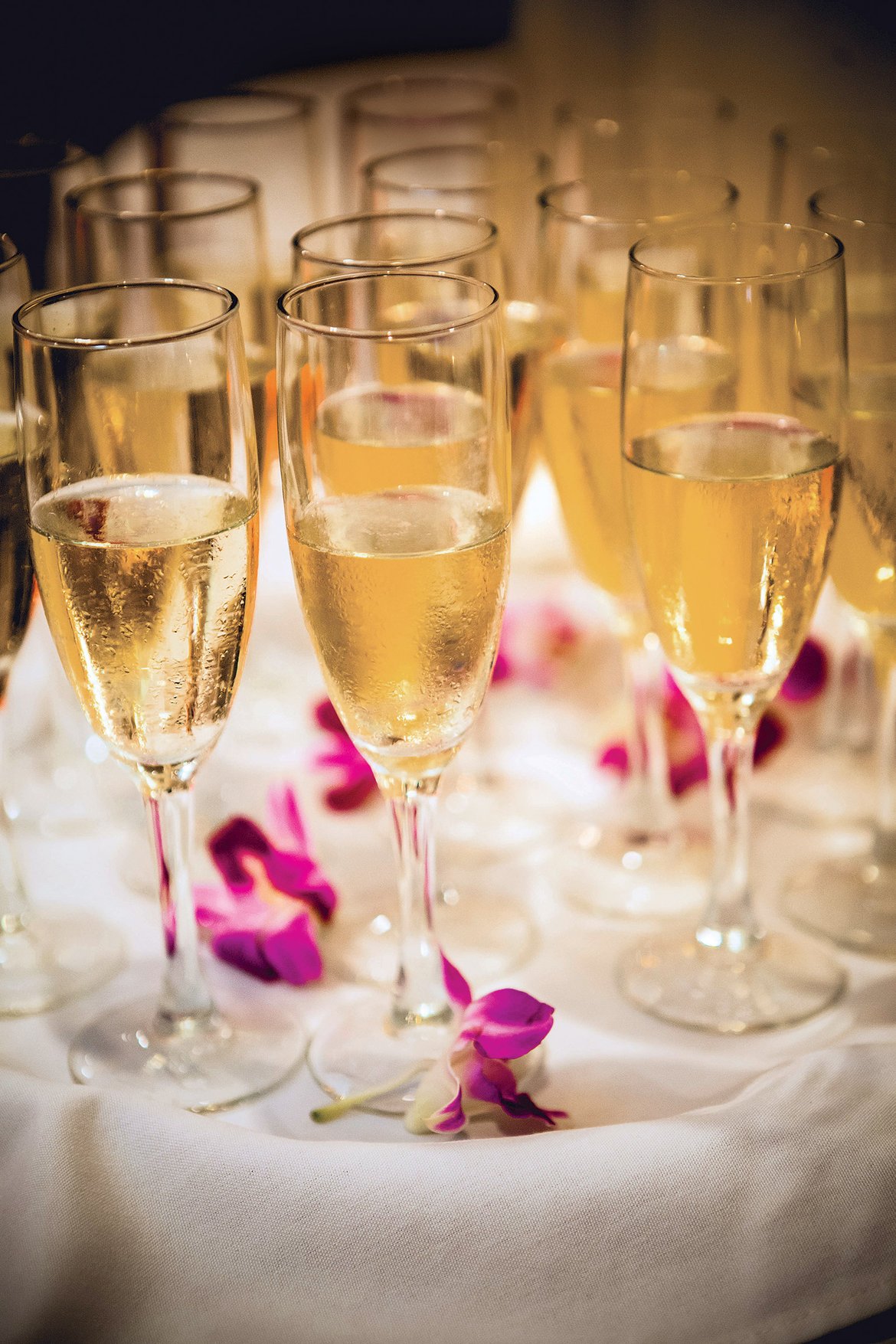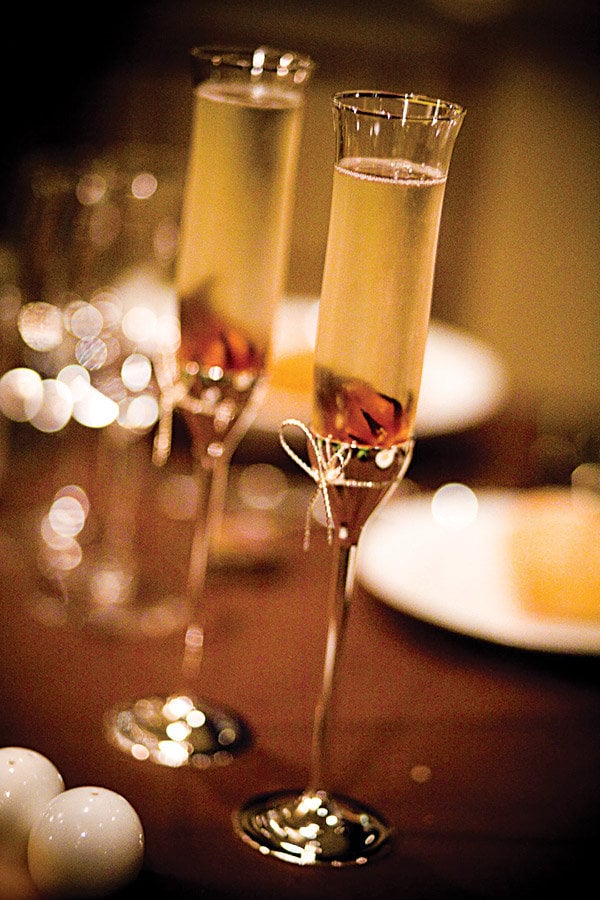 Photo Credit Dean Michaels Studios (left); Daughters of Design (right)
Q. "My daughter and her fancé are paying for their wedding and, except for the champagne toast, have opted not to serve alcohol. I feel strongly that beer and wine should also be offered. What are your thoughts?"
A. Your daughter and future son-in-law's decision not to serve anything other than champagne is probably a financial one. Obviously, they'll be saving quite a bit of money by eliminating all other liquor, but I'm sure you're concerned that guests will be expecting more than one glass of bubbly.
Speak with your daughter: If they are trying to stick to their budget and are adamant about doing so by having limited alcohol, you can always offer to pick up the tab for the extra libations yourself — provided your own financial situation permits. Otherwise, it is up to the couple as the hosts to serve what they are able to afford.
Plus, check out our Wedding Bar Guide: How Much Alcohol You'll Need.
—Diane Forden