Personalized Runner
Tell your story as a couple through your aisle runner. This amazing DIY, featured on Oh Lovely Day, started with photos of the couple as children and progressed through their six years of dating, highlighting special moments and memories along the way. Get step-by-step instructions to create your own!
The runner also provided a fun activity for guests prior to the ceremony—the couple placed a crossword puzzle within the ceremony program, with most answers to be found on the runner.
Photo Credit: The Other Sister Photography/via Oh Lovely Day
Spiral Aisle
Perfect for small, intimate weddings, a round ceremony setup gives each guest a front row seat for your walk down the aisle. It also creates a cozy feel throughout the ceremony as you're surrounded on all sides by your loved ones.

Photo Credit: Blenda Montoro Photography
3-D Runner
Add depth and dimension to your aisle runner by making your design 3-D. Outline flowers with petals, or create a floral border on a plain white runner.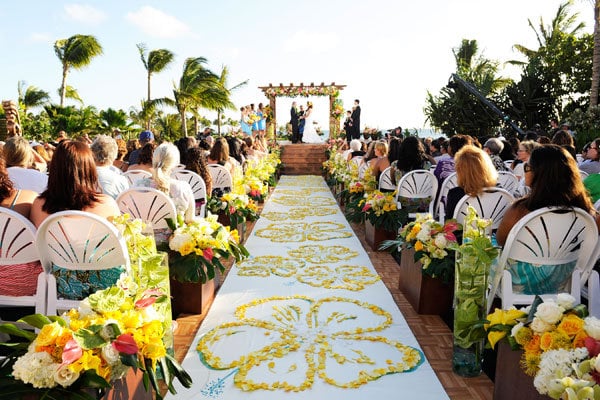 Photo Credit: Disney's Fairy Tale Weddings

Photo Credit: Alison Duke Photography/Created by Colin Cowie
Swirls
Flower petal swirls are an ultra-romantic choice for your aisle décor. Just be sure to rope off the aisle and have your guests enter from the sides so that the gorgeous swirls stay put until your walk down the aisle!

Photo Credit: Barnet Photography

Photo Credit: Karen Tran Florals

Photo Credit: Nikki Khan
Reverse the swirl by using masses of petals as your runner and scooping out the swirls instead.

Photo Credit: Karen Tran Florals
Overhead Décor
Take your aisle décor up a notch—literally—by dressing the air space above the aisle. These three impressive aisles each utilized trees (real and crystal!) to create a dramatic effect for the bride's walk down the aisle.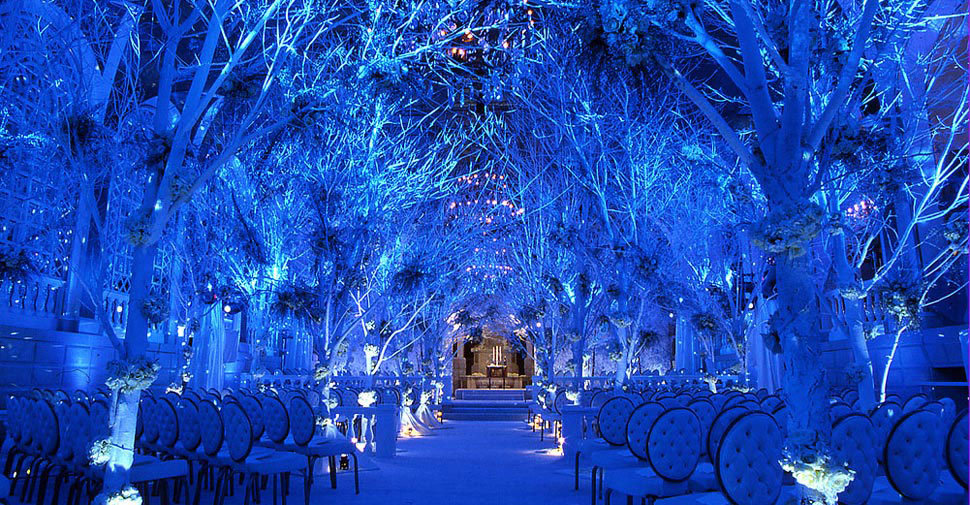 Created by Preston Bailey

Photo Credit: John Labbe/Created by Preston Bailey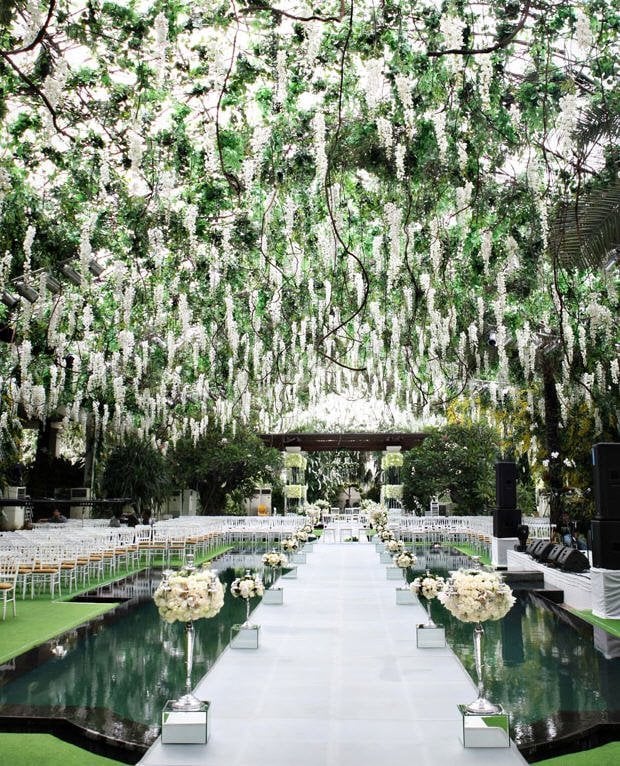 Photo Credit: Axioo Photography
Tell us: How will you be decorating your ceremony aisle?
—Kristen O'Gorman Klein