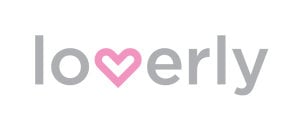 Loverly is the heart of weddings: a visual inspiration search engine designed to help brides discover ideas, people to hire, and things to buy. Loverly makes finding beautiful wedding inspiration easier than ever! Their images are powered by the best wedding publishers and wedding shopping partners on the web. Find Bridal Guide on Loverly >>
Spring brides, rejoice! You are marrying at one of the most beautiful times of year, and soon, many popular wedding flowers will be in season. What does this mean for you? First, you'll have easier and cheaper access to blooms, such as peonies, that would cost you a pretty penny in the off-season. And second, you can buy locally grown flowers, reducing your ecological footprint and supporting local businesses! Read on to discover 10 gorgeous floral varieties in season this spring.
1. Peony
This beautiful bloom is an all-time favorite for brides. It's the perfect mix of softness and texture, and the pastel varieties complement so many wedding color palettes.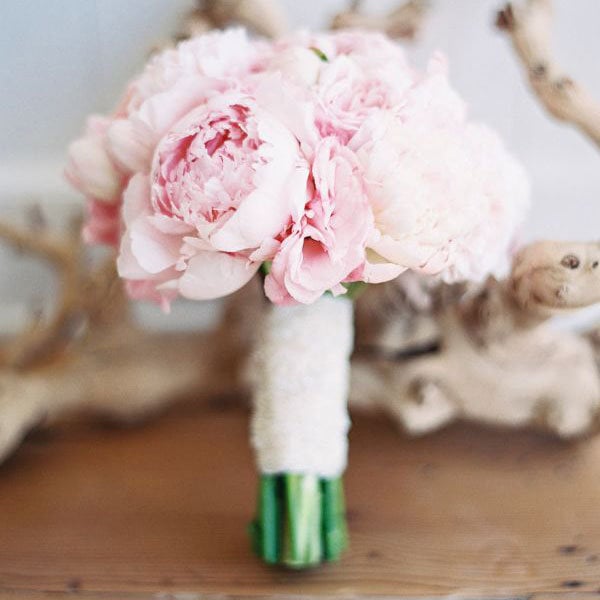 Photo Credit: Braedon Photography on Inspired By This via Lover.ly
Browse gorgeous peony wedding ideas >>
2. Rose
Classic and beautiful, you can never go wrong with a rose bouquet, boutonnière, or centerpiece.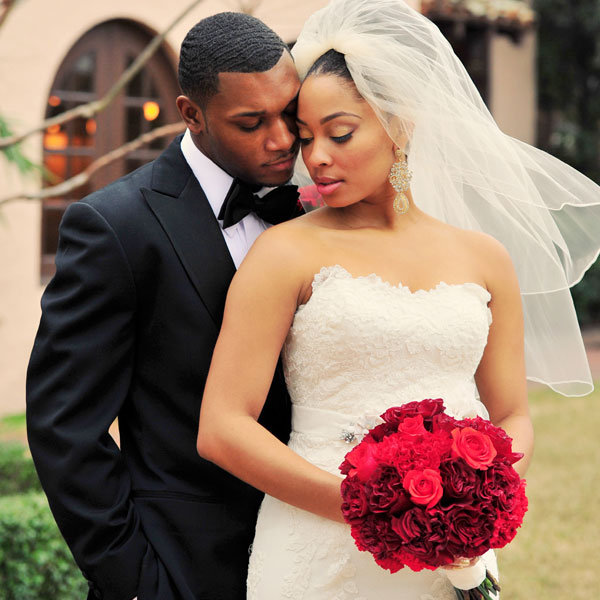 Photo Credit: Christa Elyce on Bridal Musings via Lover.ly
Our favorite red rose bouquets >>
3. Sweet Pea
This elegant purple climbing flower adds color and texture wherever it's featured. Gorgeous at a lilac-themed wedding or highlighted as an accent color, sweet peas are a spring star!

Photo Credit: Heather Elizabeth Photography on Wedding Chicks via Lover.ly
Trend alert! Brides rocking floral gowns >>
4. Lilac
Fill your ceremony or reception with this sweet-smelling flower and invoke memories of childhood fun, first loves, and sunny afternoons.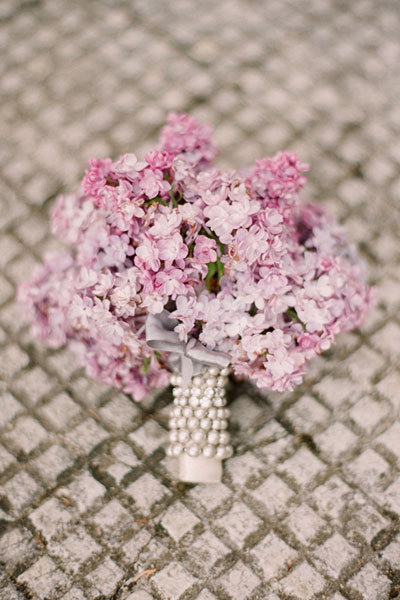 Photo Credit: Elizabeth Messina on Kiss The Groom via Lover.ly
5. Ranunculus
Stylish like a peony but with a little more edge, these beauties pop when added to simple floral arrangements.

Photo Credit: Mirelle Carmichael on Mirelle Carmichael via Lover.ly
Browse stunning ranunculus centerpieces >>
6. Hydrangea
This blooming, full floral makes for a great standalone centerpiece — a great low-cost option!

Photo Credit: KT Merry on Scratch Weddings via Lover.ly
Find out why we love hydrangeas >>
7. Tulip
Gorgeous at a rustic wedding or a colorful modern affair, tulips are a great choice for couples who want a streamlined look.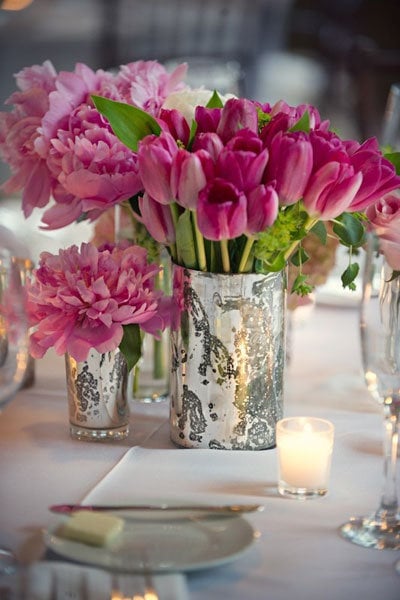 Photo Credit: Society Bride via Lover.ly
Everything you need to know about tulips >>
8. Calla Lily
Simple and sweet, calla lilies are beautiful wrapped in a soft, satin ribbon and held lovingly by a bride or bridesmaid.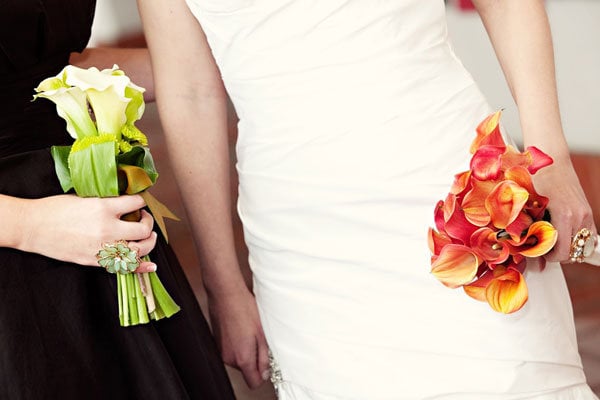 Photo Credit: Mary Jane Photography on Every Last Detail via Lover.ly
Wedding flowers that are always in season >>
9. Gerbera Daisy
For bold brides only, these colorful spring flowers are great at quirky and fun backyard-chic weddings.

Photo Credit: Kellie Kano on Inspired By This via Lover.ly
10. Magnolia
One of the most elegant spring flowers, the magnolia is best carried alone down the aisle for maximum wow factor.

Photo Credit: Jose Villa on Southern Weddings via Lover.ly
Stylish southern wedding ideas >>
—Stephanie Hallett