Did you know that October 4 marks National Vodka Day? In celebration, our friends at Pinnacle Vodka whipped up some creative signature cocktail ideas that feature America's favorite spirit. Cheers!
Let's Tie the Knot
2 parts Pinnacle® Original Vodka
1 part DeKuyper® Triple Sec Liqueur
2 parts Ruby Red Grapefruit Juice

Shake with ice and pour into a highball glass. Garnish with an orange slice.

Sweet Treat
1 part Pinnacle® Cinnabon® Vodka
2 parts Champagne
1 part Fresh Orange Juice

Build in a champagne flute. Garnish with an orange wheel and a cherry dropped in.

Her Something Blue
2 parts Pinnacle® Blueberry Vodka
1 part DeKuyper® Blue Curacao Liqueur
1 part Cranberry Juice
½ part Fresh Squeezed Lime

Shake with ice and strain into a chilled martini glass. Garnish with a lime wedge.

Wedding Toast
1½ parts Pinnacle® Pomegranate Vodka
4 parts Chilled Champagne
Splash of Grenadine

Pour champagne into a champagne glass and top with vodka.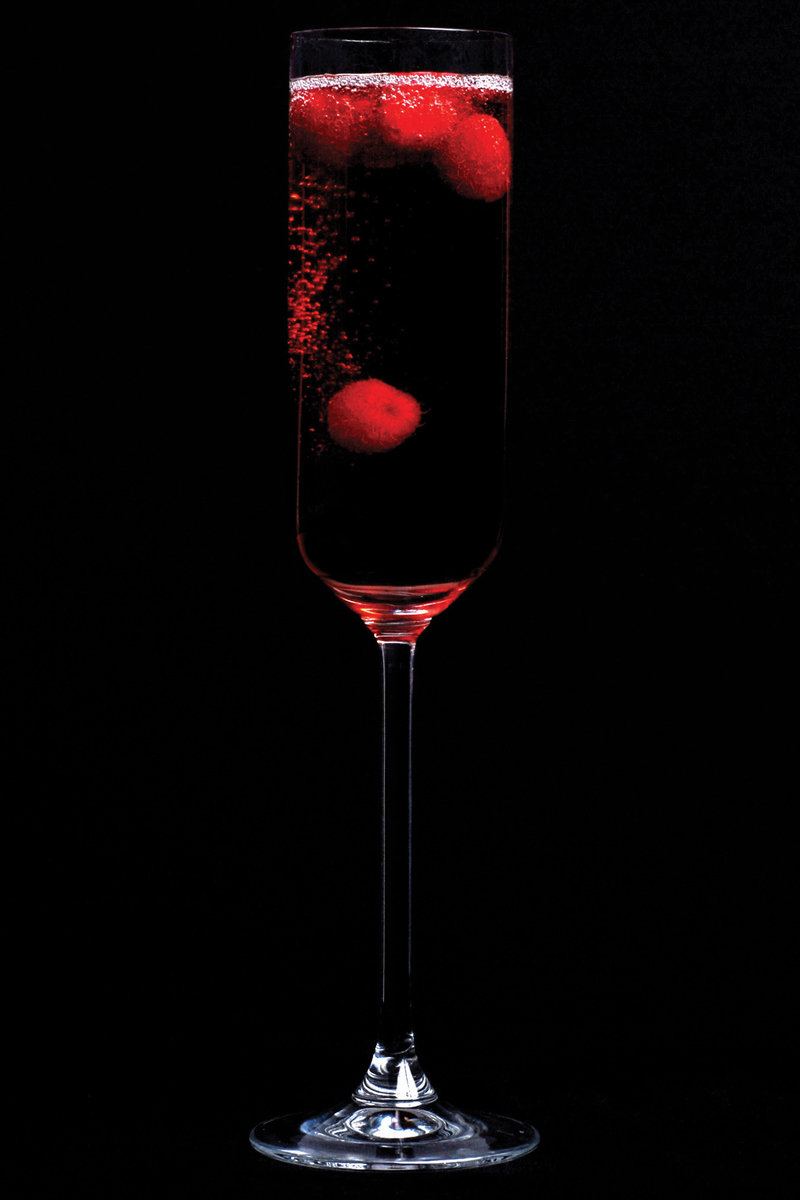 The Countdown
1 ½ part Pinnacle® Peachberry Cobbler Vodka
1 bar spoon of Blueberry Preserves (room temperature)
¼ part Fresh Lemon Juice
1 ½ parts Brut Champagne

Add all ingredients except champagne in a glass shaker without ice stir until liquefied. Add ice, shake and strain into a flute or martini glass and then top with champagne. Garnish with raspberries.
—Kristen Klein