Here, check out four beautiful weddings that incorporate Jewish traditions.

Jaime & Henrik Sukonnik in New Rochelle, NY
These high school sweethearts tied the knot beneath a beautiful rustic-inspired chuppah in a traditional Jewish ceremony. The couple modified the tradition of circling the groom seven times to reflect modern times: Jaime circled Henrik three times, Henrik circled Jaime three times, and they did the last circle together. Favorite memory: "Dancing the Hora is always something exciting with my family, especially when you almost fall off the chair!" 
Photo Credit: Casey Fatchett Photography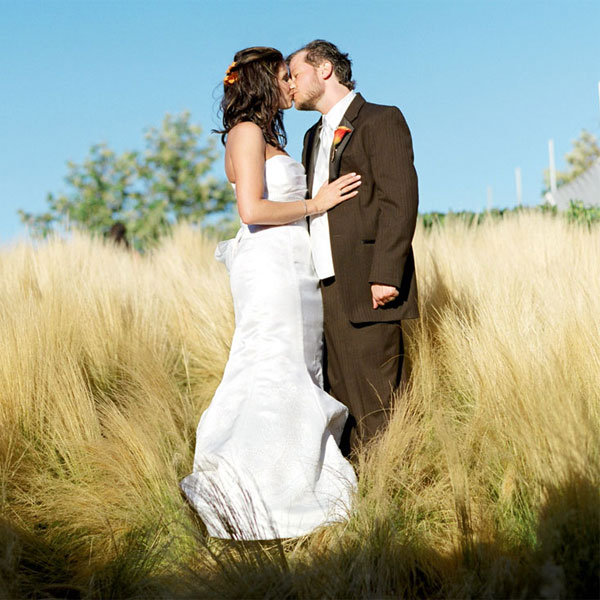 Ali & David Stone in Sonoma, CA
Ali describes the ceremony as "mostly Jewish with an eco-human-social-consciousness flair." The couple's readings included the Seven Blessings (a Jewish tradition), a selection from The Couple's Tao Te Ching: Ancient Advice for Modern Lovers, and three stanzas from "The Wedding Song" by Bob Dylan. "At the end of the ceremony, instead of stomping on the wineglass, David decided to jump in the air and land on it with both feet," said Ali, recalling one of her favorite memories. 
Photo Credit: Leah McCormick


Jennifer & Steven Risack in Rye Brook, NY
The couple had a traditional Jewish ceremony, with a modern twist; their DJ played "Bittersweet Symphony" by The Verve as the bride walked down the aisle. They exchanged vows beneath a flower-strewn chuppah. After their first dance, guests danced the hora. "But that," Jennifer said, "was all that was traditional. The rest of the time was spent dancing, mingling— and celebrating!"
Photo Credit: Ling Jang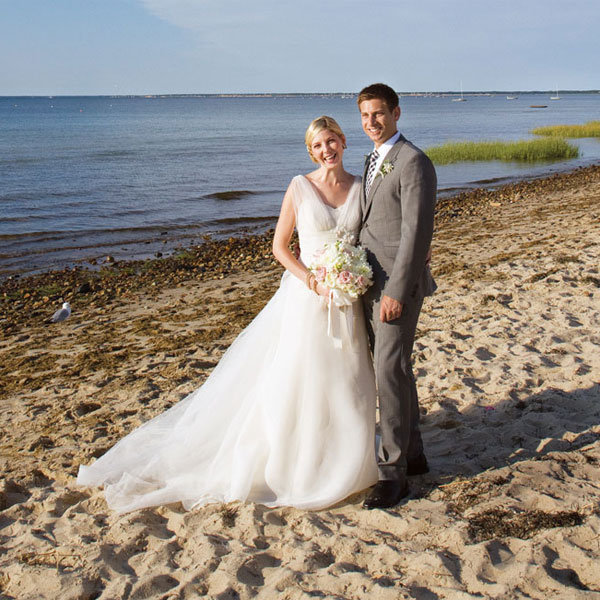 Liz & Michael Gross in Cape Cod, MA
This couple blended traditions beneath a floral-bedecked chuppah. "At the ceremony, it was so meaningful to have my father read from Corinthians 13, followed by the Jewish tradition of breaking a glass in honor of Michael's family," said Liz. 
Photo Credit: Nikki Cole Photography