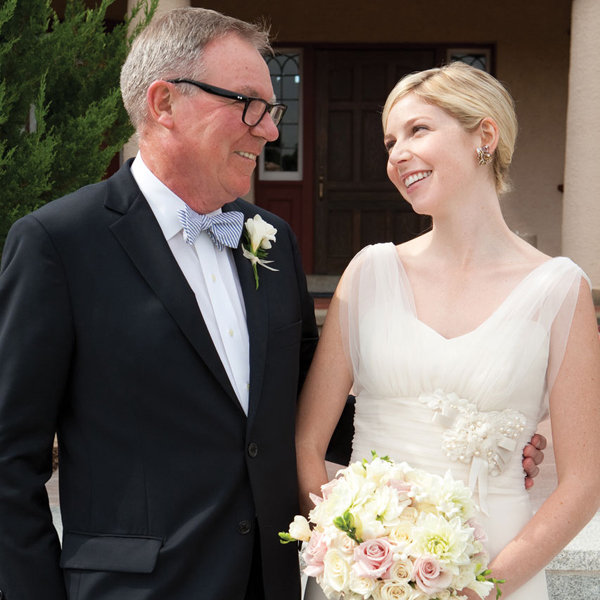 Photo Credit: Nikki Cole Photography
Every year, GigMasters takes a survey of engaged couples, and over the years, we've noticed a great trend — more grooms are saying they expect to be involved in wedding planning or even take the lead in the planning process. But the same can't be said for other male members of the family. Many fathers of the bride or groom excuse themselves from wedding conversations and decisions; other dads might want to be involved but don't know how to break into the wedding plans, especially when so many things still seem to be marked "women only."
Weddings have a way of highlighting and exacerbating existing family dynamics. Dads who feel excluded from wedding plans may come to feel like they are only wanted for their checkbooks. This can be especially true if the father already feels left out because of divorce. Brides and grooms whose fathers don't want to be involved, or who can't figure out how to be involved, may be resentful if Dad isn't paying attention to the wedding. Again, this can be made worse if there's already family tension.
So, what's the solution? How do you get dad involved? Every father is different, so the solution is going to be different for every dad, but we've got 10 ideas for you to try.
1. King of the Spreadsheet
Is your dad paying for the wedding (or paying for a big part of it)? Does he love numbers and spreadsheets? Ask him to manage the budget spreadsheet with you, and call him once a week with new numbers to input. Don't forget that with those weekly numbers, you can also ask his advice and give him general updates.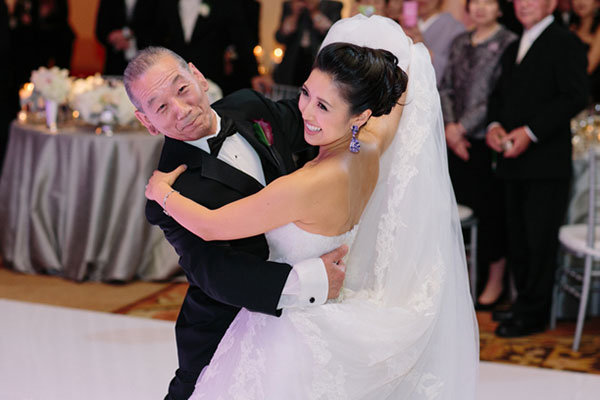 Photo Credit: Troy Grover on Style Unveiled via Lover.ly
2. Follow His Interests
Think about what your dad likes, and assign him a task based on that. Is he a gardener? Ask him for help with the flowers. Does he love music? Let him help choose the DJ, band, or playlist. When my cousin got married, he and his father poured over catalogs to pick the perfect china pattern for the registry. My cousin and his dad have always loved home decoration and details like china patterns — their wives, not so much.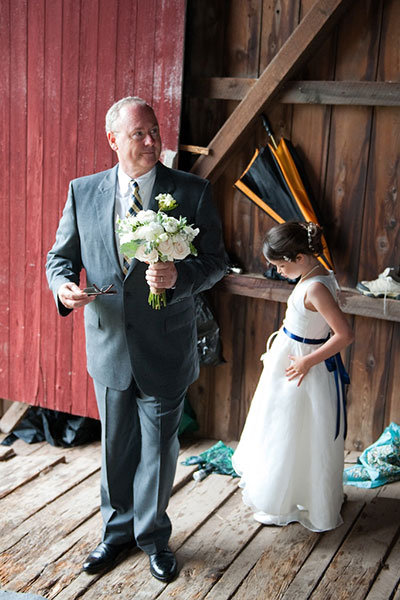 Photo Credit: Kingdom Wedding Photography by Kat
3. The Overprotective Dad
Is your dad one of those guys who insisted on double-checking the safety features of your car before you bought it? Did he run background checks on your babysitters and boyfriends? Let him put his distrustful nature to work on your behalf; ask him to check out reviews and ratings of your top vendor choices. He can even run checks with the Better Business Bureau or the local chamber of commerce if it makes him feel better.

Photo Credit: Katelyn James on Southern Weddings via Lover.ly 
4. Captain of Contests
Does your dad have trouble passing up a lottery ticket? There are tons of wedding contests out there. You could win anything from a dress to an entire wedding. The catch is that it takes a lot of time to sign up, and once you do, you'll start getting junk email. Let your dad set up a separate email account and enter wedding contests on your behalf.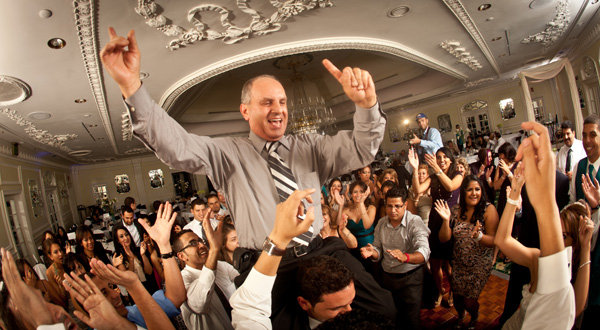 Photo Credit: Matt Andrews Photography
5. The Webmaster
The stereotype is that the engaged couple will be more web- and social media-savvy, but if your dad is in marketing or a web-based career, why not take advantage of his expertise? Ask him to set up your wedding website. If he's interested in social media, he could research and help choose the hashtag for your wedding (you don't want something other people are using). He could even set up some Pinterest boards for you to share ideas.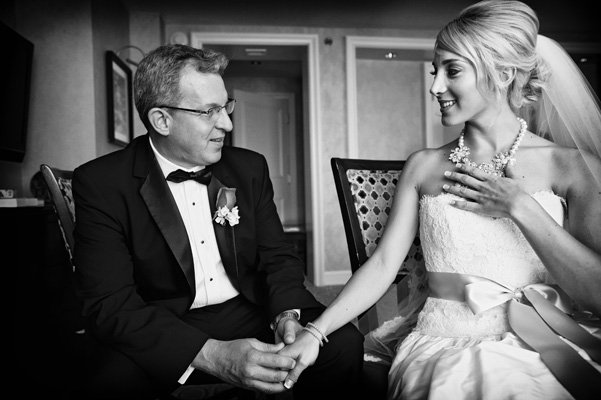 Photo Credit: David Schwartz Photography
6. The Ceremony
A lot of wedding planning focuses on the reception and party, but if your father has a religious or spiritual bent, he may find it more fun to help with the ceremony. He could help choose readings or prayers, or he can help interview officiates if you are hiring someone.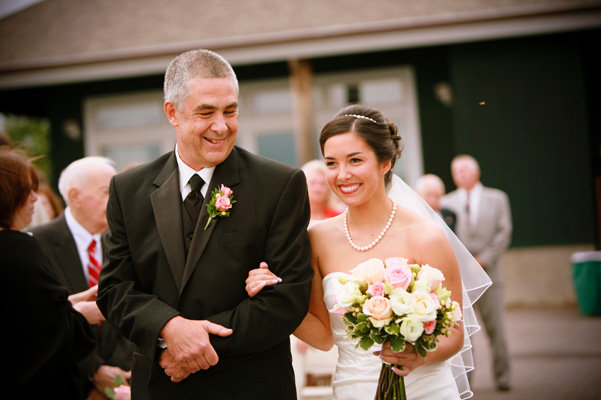 Photo Credit: Dianna Hart Photography
7. Father/Daughter Dance
Instead of trying to find a perfect song for the father/daughter dance, let your dad choose it; it's his dance, too! And he likely already has a song in mind but may be too afraid to mention it without you asking — many dads spend years dreaming about this moment.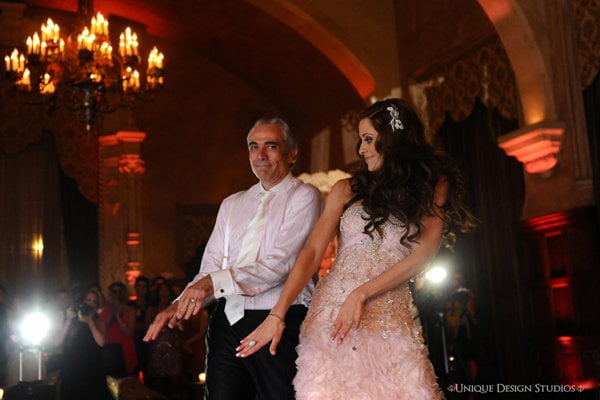 Photo Creditt Unique Design Studios
8. Errand Man
Growing up, did you spend Saturday mornings running to the hardware store with Dad? Put him to use by sending him on those hard-to-fit-in errands, like picking up materials for DIY projects. Better yet, recapture some of those childhood moments by inviting your dad to come along with you to run those errands and get in a little bonding time.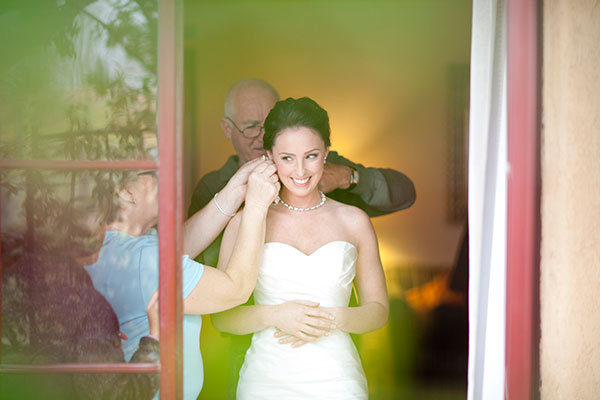 Photo Credit: Blink of an Eye Photography
9. Rehearsal Dinner
Traditionally, the wedding is paid for by the bride's family, and the rehearsal dinner is paid for by the groom's family. But today, couples are more likely to be paying for the wedding themselves with some help from either set of parents (or no help from parents or help from multiple sets of parents, in some cases). Whether he's paying for it or not, you might consider putting the father of the groom in charge of the rehearsal dinner. You may have an easier time letting go of details for the rehearsal dinner than you do for part of the reception. If the dads get along, let them work on it as a joint project.

Photo Credit: Leah Moss Photography
10. Let Dad Be Dad
A friend of mine moved from New York to San Francisco. He was super frustrated that every time he talked to his dad, he would ask about the weather. Finally, my friend realized that when his dad said, "Is it still raining there?" he wasn't really asking about the rain; he was asking, "Are you okay?" Every family is different, and relationships can be complicated, but at the end of the day, if you're reading this article, it's because you want to be better connected with your dad during this special time. So, let your dad be himself. Don't try and force him in to some typical "Father of the Bride" role. Instead, appreciate him for the person he is.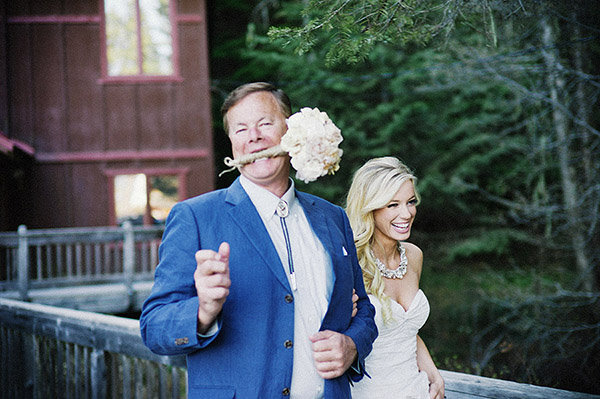 Photo Credit: Ryan Flynn Photography
—Marta Segal Block, Weddings Editor at GigMasters.com
Marta Segal Block has been writing about weddings for years. She is the Wedding Editor for GigMasters.com, the country's largest online booking agency for wedding entertainment and other wedding vendors. Come join the party and follow @GigMasters on Twitter or visit us at GigMasters.com and let us help you find the perfect wedding vendors.