Planning a wedding when your parents are divorced comes with its own set of challenges — especially if your mom or dad has remarried, and you're close to your stepparent. There are no special roles in the wedding to reflect that relationship; those moments (like the walk down the aisle, the father/daughter dance, and the mother/son dance) are typically reserved for the biological parent. 
This past weekend, father of the bride Todd Bachman brought everyone to tears with his beautiful surprise for his daughter Brittany's stepfather, Todd Cendrosky. Right before walking Brittany down the aisle, Bachman paused the processional, took Cendrosky by the hand, and asked him to help escort their daughter down the aisle. 
"[Brittany's biological father] said, 'You worked as hard as I have. You'll help us walk our daughter down the aisle,'" Cendrosky told USA Today. "I got weak in the knees and lost it. Nothing better in my life, the most impactful moment in my life."
Cendrosky has been a part of Brittany's life since she was 11 years old. Bachman told USA Today, "For me to thank him for all the years of helping raise our daughter wouldn't be enough. There is no better way to thank somebody than to assist me walking her down the aisle."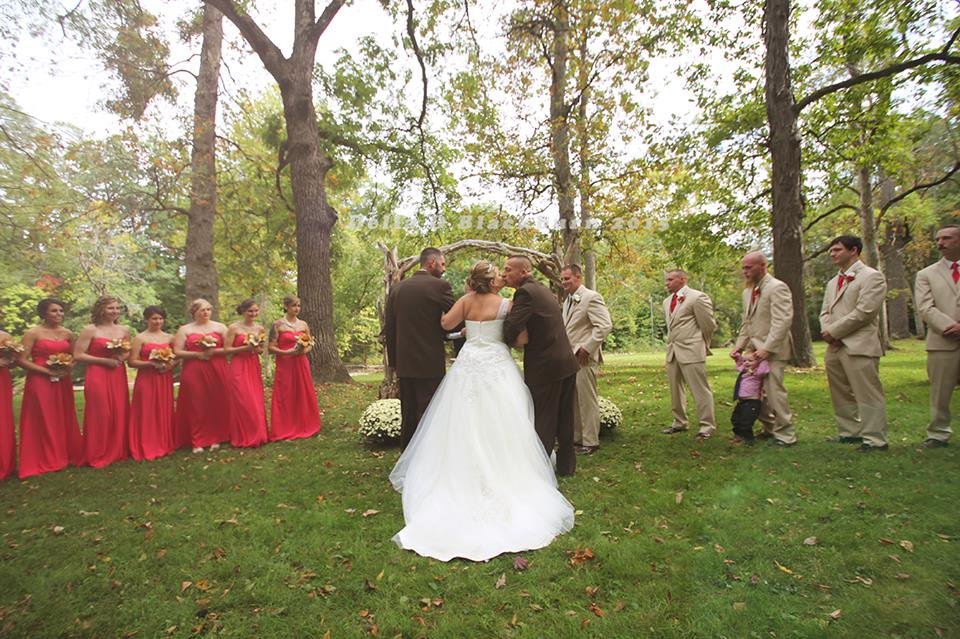 "I always wanted to [walk a daughter] down the aisle, and when I married my beautiful wife, Candy, she gave me three daughters," Cendrosky told The Chronicle-Telegram. "I don't have 'stepdaughters' … I have daughters, and when Todd grabbed my hand … that was the best day of my life, and I wouldn't change that day for the world. We have become family, and the children's needs need to come first."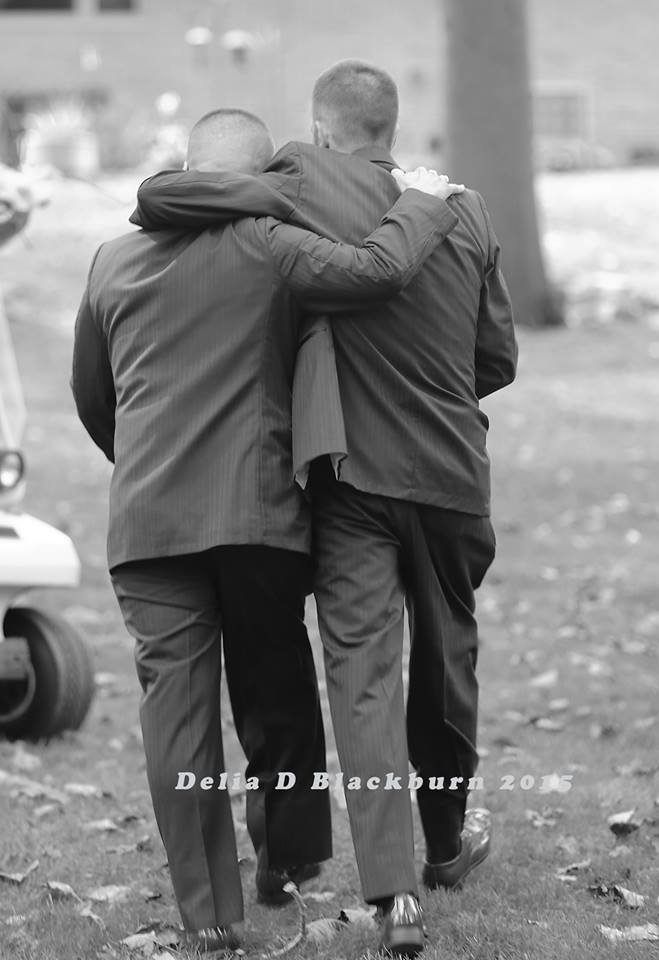 —Kristen Klein
Photo Credit: Delia D Blackburn Photography