Guest blogger: Rosanna Casper, co-founder of Idojour.com, a wedding website where brides, grooms, family and friends can purchase a stylish and affordable mix of beautifully curated pieces. Designed to make wedding planning all the more inspiring and enjoyable, Idojour offers accessories and apparel for your wedding weekend, complemented by both inspirational and practical content. Rosanna oversees content, among many other things, and makes sure that everything comes together beautifully on the site.
Here, Rosanna shares her favorite ways to announce your engagement.
Engagement season is upon us, and many of you ladies and gents will soon be changing your Facebook statuses from "in a relationship" to "engaged," thus beginning a whirlwind of parties and planning and wedding wonderfulness.
But first thing first: How do you tell the world that you will be marrying the person of your dreams? Whether it be a digital card, a mailed announcement or a simple social media update, here are a few awesomely creative ways people have announced their engagement.
1. Scrabble + Rings = A simple and sweet announcement

Photo Credit: AC Ellis Weddings
2. Movie Poster
Get creative and fun — and make use of your Photoshopping skills — for a blockbuster way to announce your engagement.

Photo via Reddit

Photo Credit: Hubbard Photography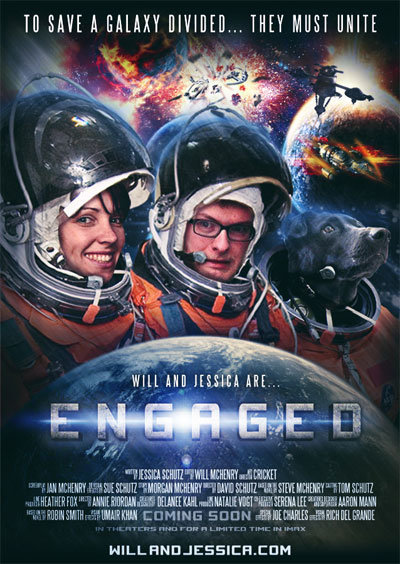 Photo via Tumblr
3. Magazine Cover
If movies aren't your thing, perhaps a magazine cover?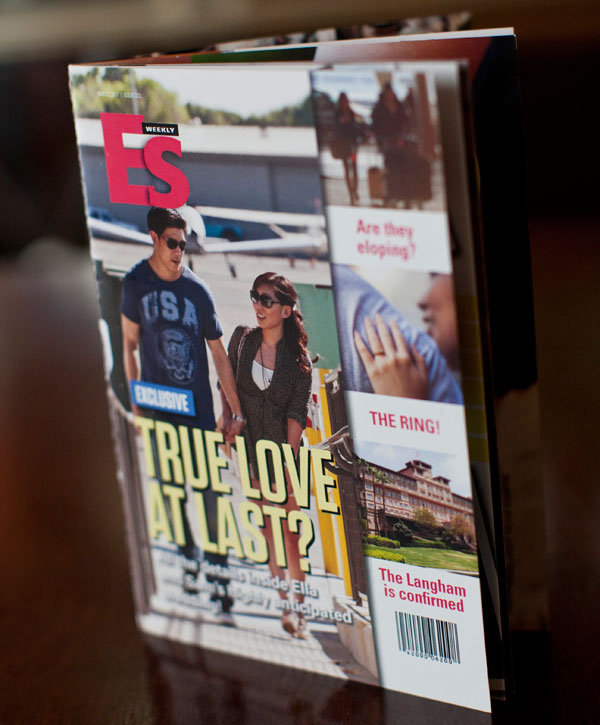 Photo Credit: Victor Sizemore/Designed by Ly Nguyen Designs/Concept by Carolyn Chen of The Special Day

Photo Credit: Posh 'n Chic Prints/Ebay

Photo Credit: Shane Harder Photography
4. Signs for the Camera
You can be sweet and sincere, or funny and different. Just make a sign for the camera and smile!

Photo Credit: Emily Anne

Photo Credit: Toni Lynn Photography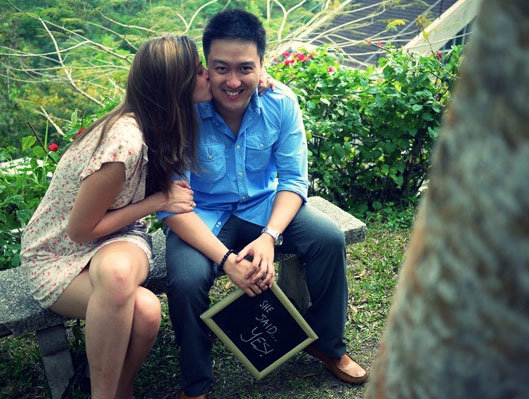 Photo via The Frogman
5. Funny Cards
Everyone loves a bit of clever humor, and thanks to sites like Zazzle and CafePress, you can customize pretty much anything — or just use one of their templates.

Photo via Zazzle
Tell us: How did you announce your engagement?
—Rosanna Casper