Meeting your future in-laws for the first time is always a stressful occasion — but the pressure increases tenfold if you're meeting them for the first time at a holiday gathering with the whole gang. You want to make a good first impression — without looking like you're trying too hard. Start with the perfect host and hostess gift! 
Send-Ahead Flowers
The problem with bringing flowers to a holiday party is that your hostess then has to scramble to find a vase and a place to display them. If you send the flowers ahead of time, though, she can find the perfect spot for them when she's not also busy worrying about refilling drinks and dishing out appetizers. We love this cheerful arrangement from 1-800-Flowers: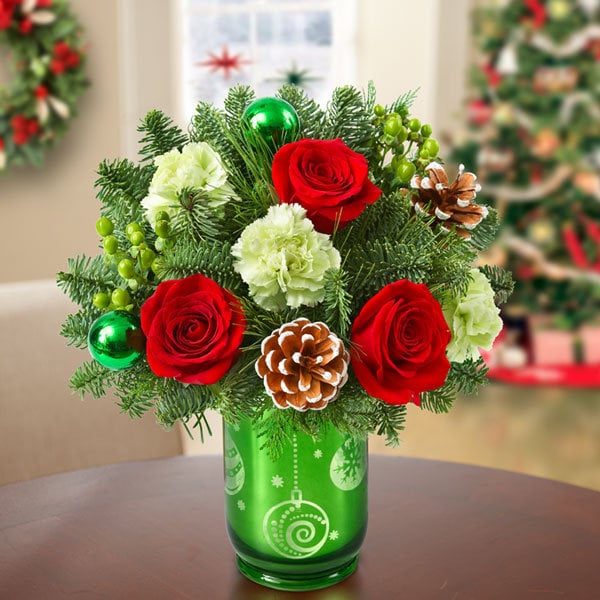 Joyful Lights, from $44.99, 1800Flowers.com
Breakfast
After all of the cooking, baking, prepping, and cleaning required for a holiday party, your hostess is going to be pretty exhausted the following day. Make her life a little easier by with a breakfast basket: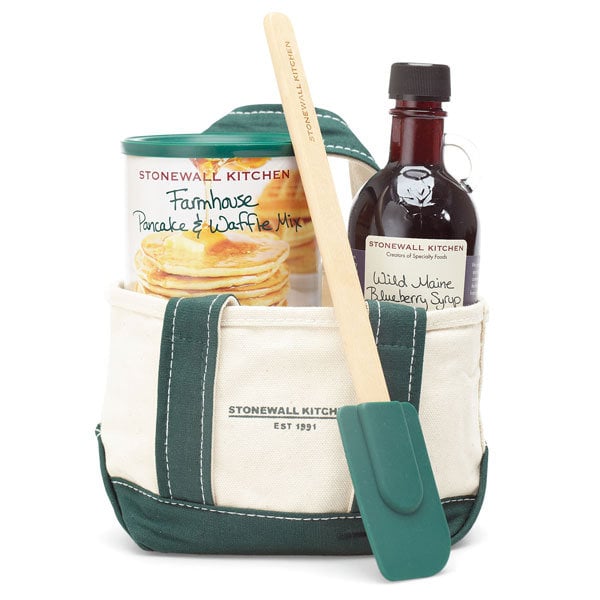 Stonewall Kitchen Blueberry Mini Tote Set, $29.95, balduccis.com
Fancy Chocolates
Chocolates are a safe choice, but that doesn't mean they have to be boring. Try sea salt caramels or gourmet chocolate-covered cherries:

Chocolate Sea Salt Caramels and English Toffee Caramels by Marich, $5 each, marich.com

Chukar Cherries Original Assortment, $23.95, chukar.com
Whisky Stones and a Premium Bottle
The whisky drinker in your life will appreciate these chilled natural soapstone cubes — they're used instead ice, giving new meaning to "whisky on the rocks." But they're not just a pun; unlike ice, they keep the drink cold without melting and watering down the drink.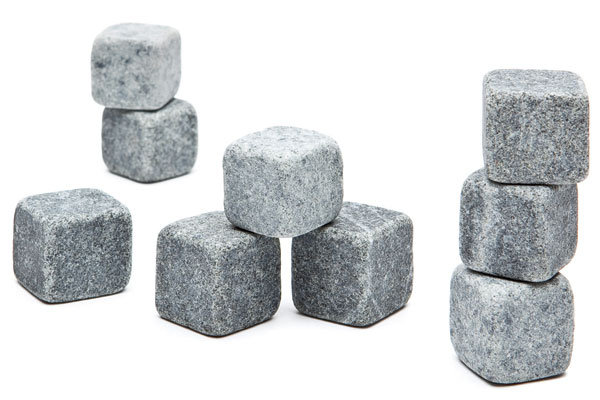 Teroforma soapstone Whisky Stones set of 9, $19.99, hostthetoast.com
Package the gift with a quality bottle of whiskey, scotch, or bourbon, like Booker's Bourbon, created by the grandson of legendary whiskey distiller Jim Beam. 

Aged 6-8 years, 121-127 proof. Approx. $49.99 for a 750ml bottle
Cheese and Spreaders
Being the thoughtful future daughter-in-law that you are, you asked your future mother-in-law if you could bring anything to the holiday party. She suggested an appetizer. Show that you're a forward thinker by not just bringing a cheese platter but also bringing adorable cheese spreaders, which, of course, she can keep after the party.

Boston Warehouse Holly Jolly Spreaders and Christmas Lights Spreaders, $9.99 each, hostthetoast.com
Wine + Accessories
A bottle of wine is always a safe — albeit boring — choice. But you can add some interest by including some fun accessories, like the Corkcicle, which helps keep your bottle at the perfect temperature after it's been opened — no messy ice bucket required.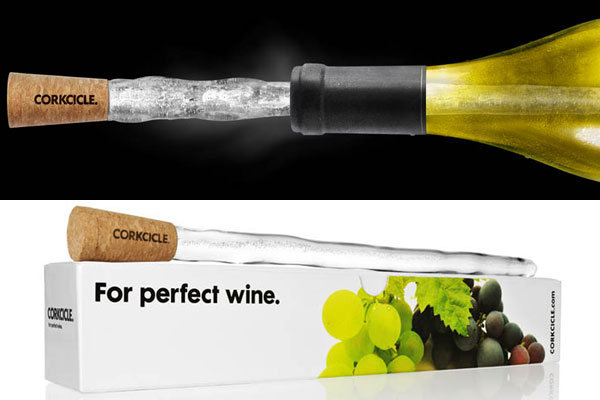 Corkcicle, $24.95, Bed Bath & Beyond
Or, bring wine charms, which help guests keep tabs on their glasses:

Boston Warehouse Wine Marker Charms, $7.99 for six, hostthetoast.com
For the wine fan who loves trying new things, a sampler pack is the perfect fit:

Emeril's Holiday Party Sampler, $39.95, tastingroom.com
Or, give your in-laws a new way to enjoy their favorite bottle with a wine mixer: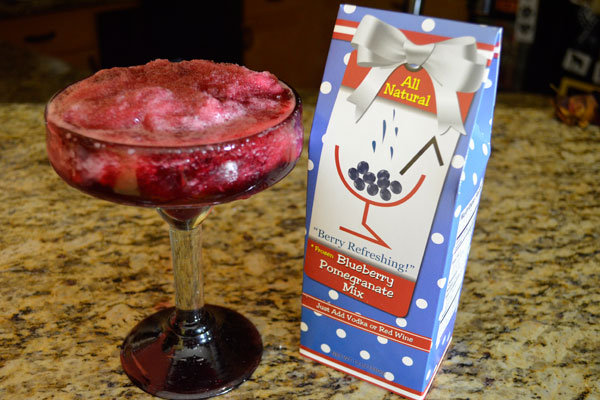 Wine Ice Mix, $10, owgshoponline.com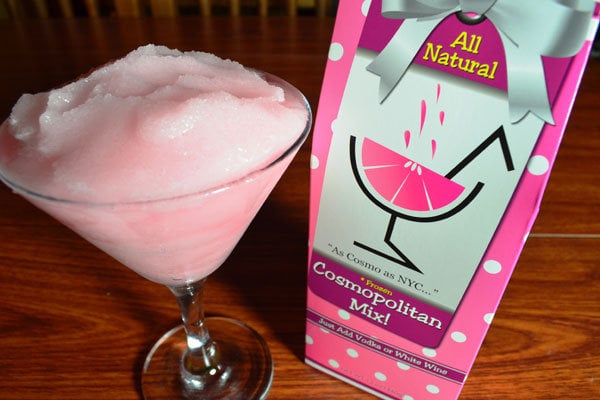 Cosmopolitan Mix, $10, owgshoponline.com 
Or, if you want to give wine with a little more pizzazz, try a bottle of sangria:

Eppa SuperFruit Sangria, $12, eppasangria.com
Icebreaker Games
Okay, you might not want to bring Cards Against Humanity for your in-laws, but a clean word game like Splickety Lit could be just the fit: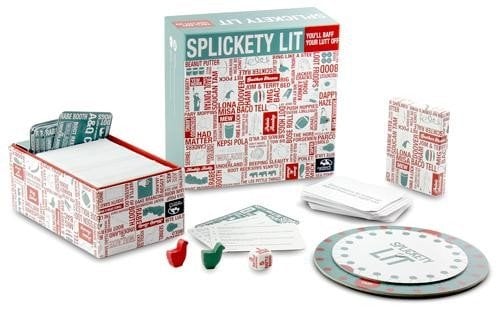 Splickety Lit, $24.99, marblesthebrainstore.com
And Bananagrams is always a crowd-pleaser. Plus, it's kid-friendly, so you can show off how familiy-oriented you are by getting all of the little ones involved:

Bananagrams, $14.95, bananagrams.com
Electric Cocktail Mixer
The barhand will thank you for an electric mixer, which perfectly blends drinks — no shaking required.

Metrokane Rabbit Eletric Cocktail Mixer, $19.99, hostthetoast.com
Luxury Soaps
The frequent host can never have too many guest soaps — especially when they're this pretty:

Claus Porto Assorted Guest Soap Pastille Gift Box, $19 each, beautybar.com
Or, treat your host to a little pampering with one of these luxe gift sets: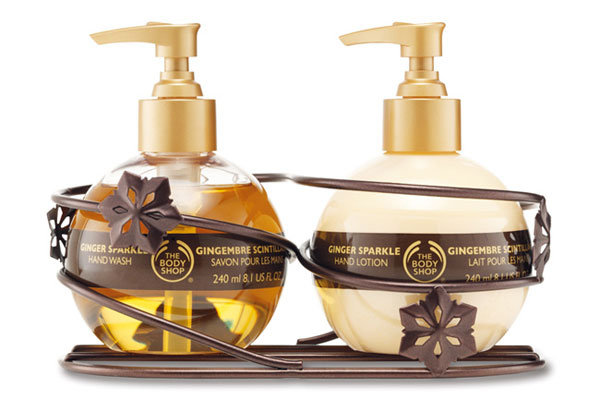 Ginger Sparkle Festive Hand Care Duo, $20, thebodyshop.com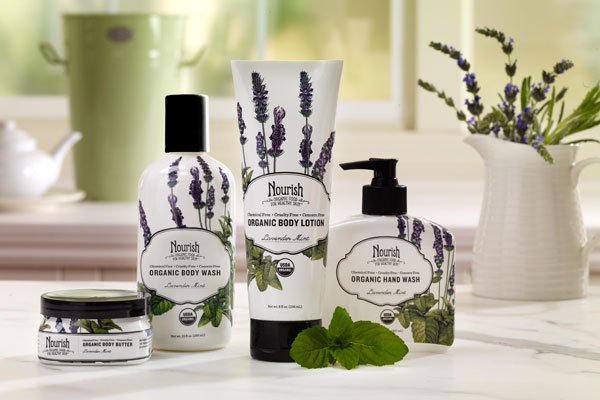 Nourish Lavender Mint Signature Set, $37.96, nourishusda.com (available at Whole Foods stores)

Yardley Lavender Gift Box, $49.99, yardleyshop.com
You can even create a luxe gift basket yourself using products that no one would ever guess came from from a drugstore; we love Yardley London's Limited Edition Holiday soaps, available at Walgreens in Honey Vanilla Crème and Sugar Plum Blossom:
Tell us: What will you be giving your in-laws for the holidays?
—Kristen O'Gorman Klein