Guest blogger: Joanne Barken
Joanne Barken is the CEO of The Bach, the first online platform for planning bachelorette parties. Joanne, who lives in New York City — one of the country's top choices for a special night out with the girls — has helped plan over a dozen bachelorette parties before launching The Bach.
Nothing says "Fiesta Time" quite like Cinco de Mayo. So if you and the girls are looking to throw a true party for the bride-to-be, there's no better theme. Here's everything you need to pull off a fabulous event.
Send Out Fiesta-Inspired Invitations
Let your guests know the theme in advance so that they can plan accordingly. A fun invitation helps to get everyone excited for the event.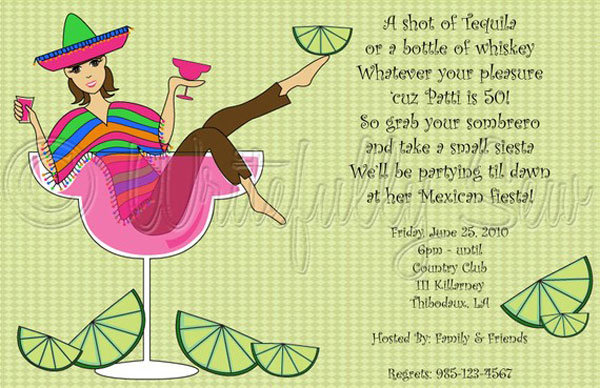 Photo Credit: Etsy
Decorate With a Vibrant Color Scheme
Set the party mood with brightly colored flowers, balloons, and streamers. Think vibrant pinks, oranges and yellows for your decorating pallete.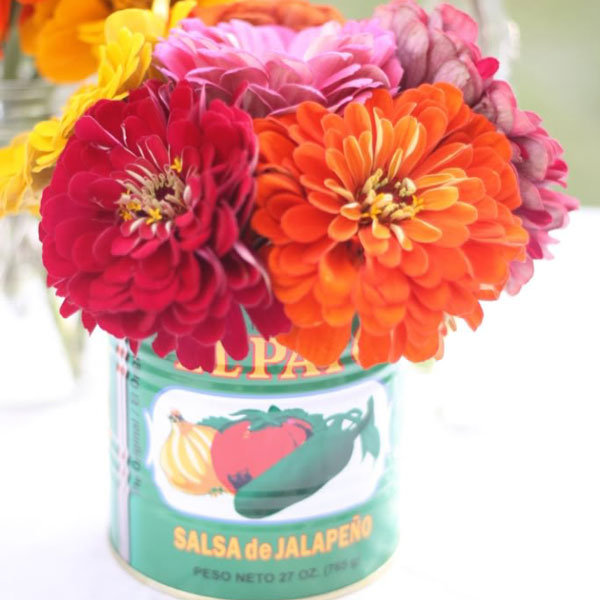 Photo Credit: Eat Drink Pretty

Photo Credit: Eat Drink Pretty
Prepare Strawberry Margarita Jell-O Shots
Get creative and try out this fun spin on the traditional margarita. It's a tasty way to get the celebration started!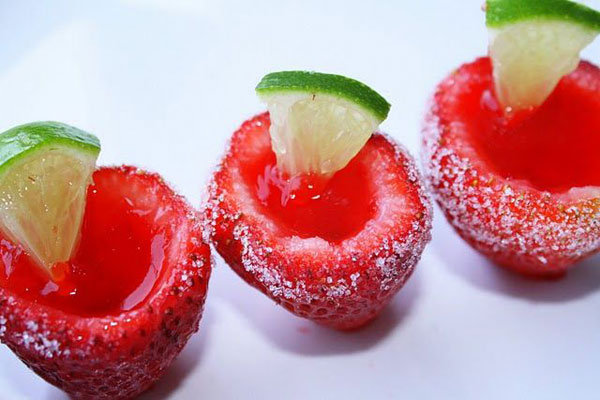 Photo Credit: That's So Michelle
Indulge in Margarita Cupcakes
When it comes to Cinco de Mayo, everyone thinks of margaritas. Turn this classic Mexican cocktail into tasty cupcakes.

Photo Credit: Created by Diane
Sip From Mustache Straws
A Cinco de Mayo-themed bachelorette bash is the perfect occasion to use the trendy mustache straws. Just remember to snap lots of fun pictures!

Photo Credit: Etsy
Break a Piñata
Celebrate love with this heart shaped piñata. Fill it up with the bride's favorite candies, and let everyone have a go at it!

Photo Credit: Etsy
Sport Festive Sombreros
When your group hits the bars, be sure to make a statement. Sombreros will certainly do the trick!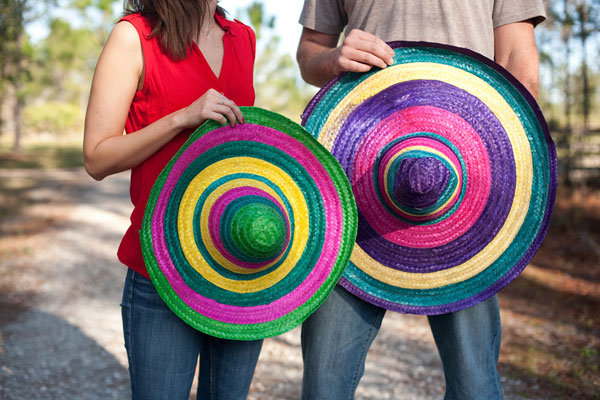 Photo Credit: Jordan Weiland Photography on Every Last Detail via Lover.ly
—Joanne Barken