Ever since announcing their engagement, Angelina Jolie and Brad Pitt have emphasized how important the idea of marriage had become to their kids. So we knew that their six children would be very involved in the wedding — but we didn't expect to see their handiwork on the wedding-day attire! Jolie wore a custom silk-satin gown by Versace, and the master tailor at Atelier Versace, Luigi Massi, incorporated artwork by the kids.
"Luigi is like family to me and I couldn't imagine anyone else making this dress," Jolie told People. "He knows and cares for the children, and it was great fun putting it together."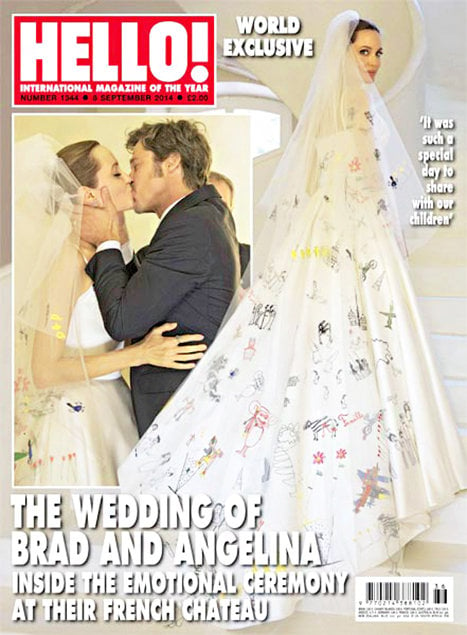 "It was important to us that the day was relaxed and full of laughter. It was such a special day to share with our children and a very happy time for our family," the couple told Hello! magazine. 
Tell us: What do you think of the dress?
—Kristen Klein