The gorgeous hairstyles add effortless elegance to your day-of look. Here's how to re-create the braided style for your wedding.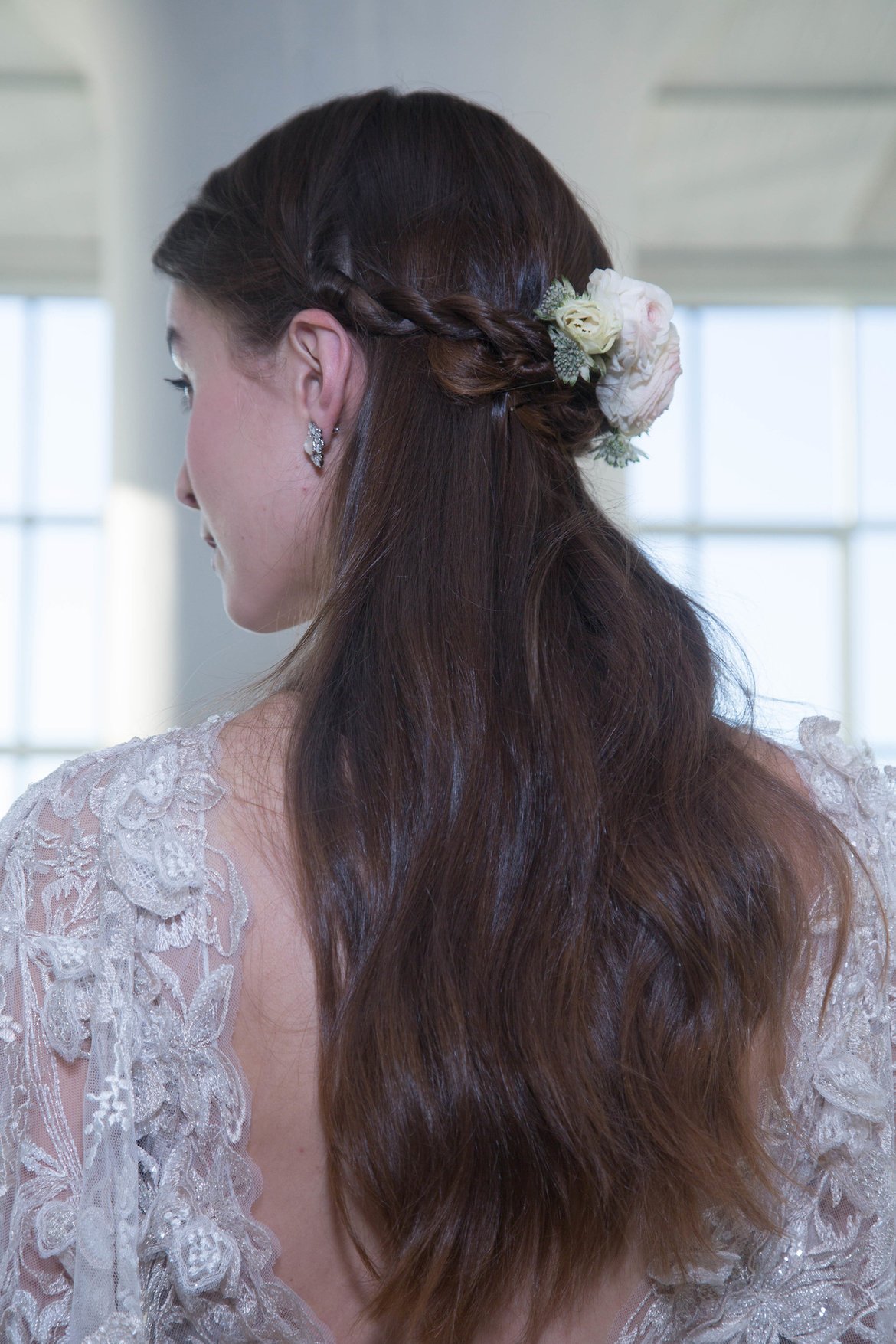 1. To create the perfect styling foundation and boost the hair's manageability and shine, prep damp hair with a dime size amount Moroccanoil Treatment Light. Then, apply Moroccanoil Thickening Lotion from root to tip and blow dry smooth using a Moroccanoil Ceramic 45mm Round Brush. 
2. Starting at the top of ear, create a horizontal anchor braid from ear to ear underneath hair.
4. Next, create a deep center part and separate hair into even sections. Using a 1 ½ inch curling iron, wrap each section around the barrel leaving the ends loose to create a gentle bend.
5. Spray each section with Moroccanoil Luminous Hairspray Strong to ensure hold.
6. Next, take a section of hair from the right side of the head and split into two sections. Cross the right section of hair over the left section to begin forming the rope twist braid—secure with a clear elastic. Repeat on the left side.
7. Bring each braid across the back of the head and pin into anchor braid. Tuck ends of braid under to conceal and secure with hair pins.
8. Spray an even amount of Moroccanoil Dry Texture Spray to create touchable texture.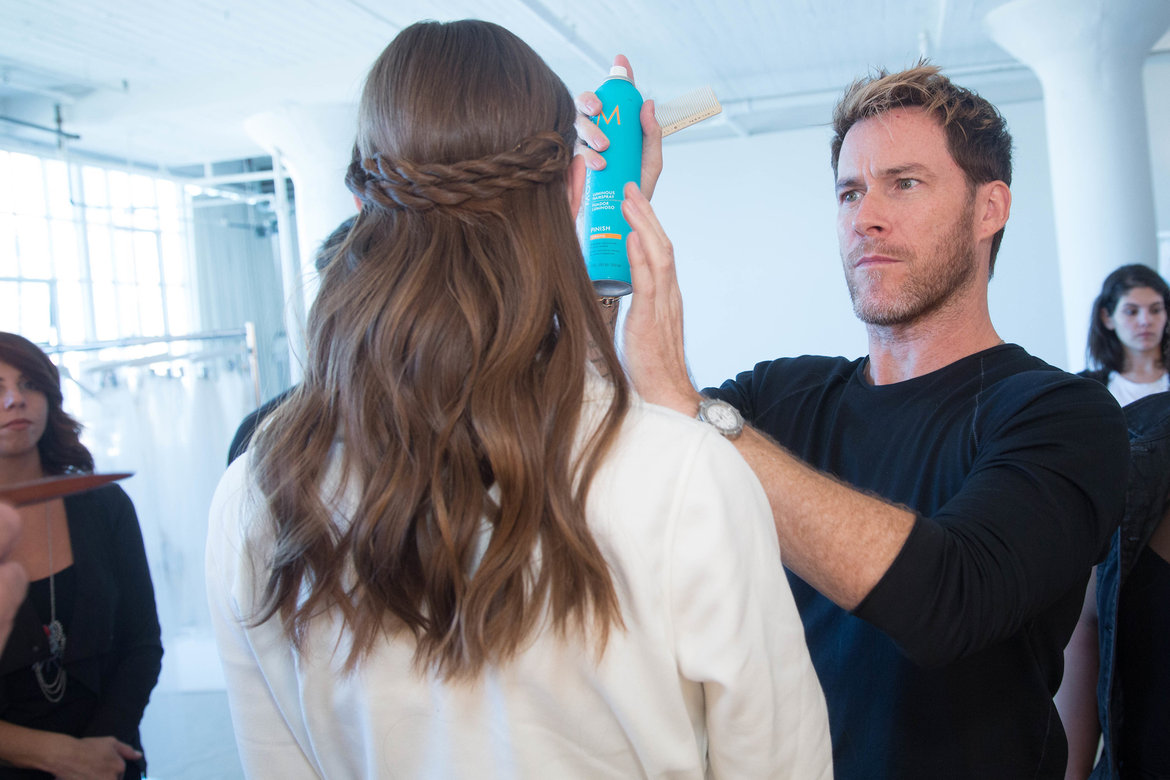 9. Pin floral and jeweled accessories above the braid and secure with hair pins.
10. Finish with a light mist of Moroccanoil Luminous Hairspray Strong for long-lasting hold.