Have a worry-free day in the sun without sacrificing your skin health before your big day with these sunscreen "I do's" and "don'ts" from board-certified dermatologist and CEO of Curology, Dr. David Lortscher.
By: Kate Watson
DO opt for sunscreen containing zinc oxide and titanium dioxide as each works to reflect sun's light away from skin. Dr. Lortscher explains that, "zinc oxide has been shown to offer better UVA protection, whereas titanium dioxide may provide superior UVB protection and has a whiter tone because of its higher refractive index."
DON'T expect to be fully shielded from skin-damaging UV rays by applying sunscreen once. Apply one ounce, or two tablespoons, to your entire body 30 minutes before going outside and repeat every two hours.
"Studies show that most people apply only half to a quarter of [the recommended] amount, which means that the actual SPF they have on their body is lower than advertised," says Dr. Lortscher. It may seem redundant, but diligently reapplying SPF is less annoying than suffering a painful burn for the rest of your trip!
DO take extra protective precautions beyond sunscreen like avoiding peek sun hours, lounging in the shade, wearing UV blocking swimsuit and sunglasses with a wide-brimmed hat.
DON'T forget to apply in smaller areas that are easy to neglect, such as scalp, ears, lips, back of hands and tops of feet.
DO encourage your partner to apply SPF too, as women are proven to use sunscreen on their face more often than men, likely because of the advertised anti-aging benefits.
See below for our favorite, must-pack sunscreens! For more on Curology's personalized skincare subscription, visit here.
Bare Republic Mineral SPF 30 Body Sunscreen Lotion, $15
Murad City Skin Age Defense Broad Spectrum SPF 50 PA++++, $65
Promise Organic SPF 30 Coconut Sunscreen Lotion, $13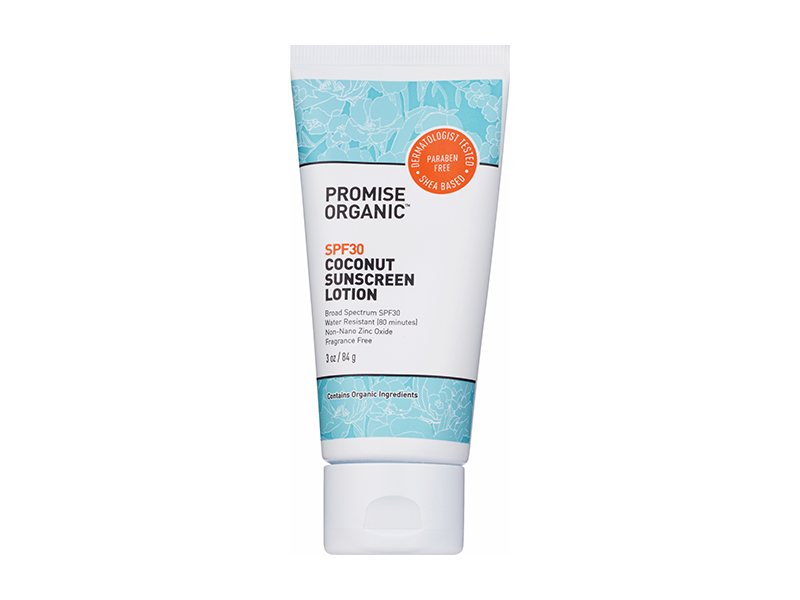 ELEMIS Daily Defence Shield SPF 30, $60
Pacifica SPF 30 Spray Natural Mineral Sunscreen, $16
For more beautifying techniques before your wedding day, visit 5 Wedding-Ready Face Masks for Sensitive Skin.