Whittle that waistline and get into the shape of your life with this bridal boot camp program!
By: Amanda Russell
Whether you have 30 days or 30 months until the big day, it's never too late (or early!) to start getting in shape. From the moment you walk down the aisle until the very last dance, all eyes will be on you. If you're looking to slim down and tone up before the big day, look no further: Follow this complete four-week bridal boot camp program!
If you're in crunch mode: Yes, the stress is on, but it's also such an exciting time. During this month, you'll have even more social engagements, from your bachelorette party to your rehearsal dinner. It can feel like you don't have a spare minute to exercise. That's where I come in: The majority of the workouts on this plan can be completed in 20 minutes or less while still giving you amazing results!
If you have more than four weeks until the wedding: Repeat this plan as necessary to reach your weight-loss goal before the big day.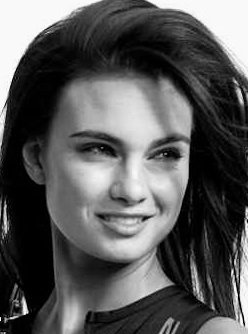 About Amanda Russell, Bridal Fitness Expert
An Olympic-trained athlete, Amanda was closing in on the Beijing Olympics when she suffered a career-ending leg injury. Told by doctors she'd never run again, she was determined to recover and continue pursuing her passion for fitness. After two years of intense rehabilitation, she was winning triathlons. Putting her unique running background and extraordinary passion for health and fitness to work, Amanda created The AR Program, holistic mind and body system. Named one of Google's "Next Top Fitness Personalities in 2012," her ultimate goal is to become the "Oprah of Fitness." Full bio