Sick of silverware? Now you can register for just about anything--just think outside the (china) box.
Once you've picked out the tableware, furniture and housewares for your wish list, it's time to customize your wedding registry with gift ideas that further reflect your lifestyles and interests. Whether you're a connoisseur of good cheese and wine or a sports buff, all you have to do is sign up and enjoy what you truly love.
The Great Outdoors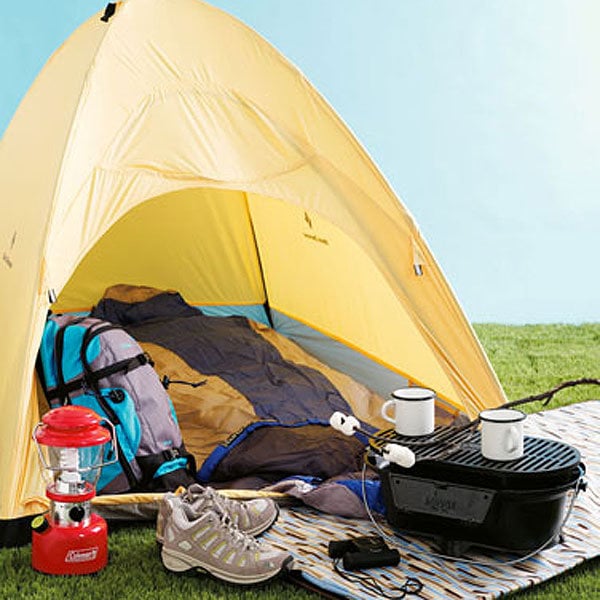 photo: Alexandra Grablewski
From Left: These outdoor essentials will make a a cool wedding gift for any adventurous family. Year-round two-person tent by Black Diamond. Rechargeable retro-style lantern by Coleman. Hiking backpack by L.L. Bean. Eureka's "mummy bags" for women, designed with extra room through the hip area and more insulation around the chest and feet. Women's hiking shoes by The North Face. Pocket-size binoculars by Vortex Optics. Cast-iron Sportsman Grill by Lodge. Blanket from Wrapables.
Pages