Find out how the fairytale unfolded!
By: Stefania Sainato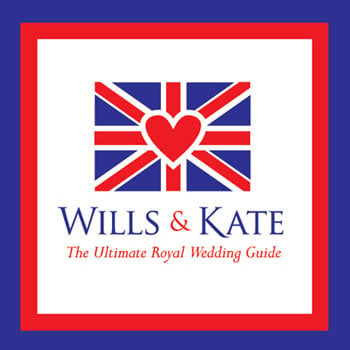 Edible Admiration:

The wedding of Prince William and Kate Middleton has everyone super-excited…and hungry for details. So hungry, in fact, that American food purveyors have gotten in on the action for us State-siders to enjoy. Dunkin' Donuts has announced a special treat for its customers specially inspired by the royal nuptials: heart-shaped jelly donuts covered in vanilla frosting with chocolate drizzled on top. Though Dunkin' Donuts does not have any locations in England, British-born CEO Nigel Travis wanted to pay a subtle (and delicious!) tribute to the couple. These adorable donuts will be available from April 24 until April 29 in participating locations around the country. Our advice? Snap 'em up the night before as a treat to enjoy while watching the whole spectacle of a wedding go down (with your girlfriends, natch.)

On the heels of Dunkin's romantic idea comes Baskin Robbins' iteration on the trend: the Royal Wedding Ice Cream cake. It's a single- (or double-) layer cake filled with chocolate mousse flavored ice cream, adorned with 30 blue and white roses. Christopher Boos, the Executive Pastry Chef for the ice cream giant reportedly designed the cake to be reminiscent of an English Garden, specifically the colorful gardens of the Cotswolds. Now you can have your cake (ok, maybe not Prince William) and eat it, too.
Pages