Find out how the fairytale unfolded!
By: Stefania Sainato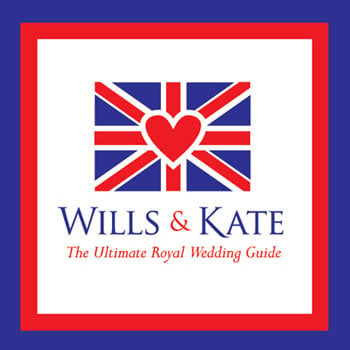 Memorabilia:
 
In the months leading up to the Royal Wedding, we've seen quite a few wacky memorabilia items, including orange and champagne marmalade, comic books, garden gnomes, and even a fridge plasted with Will and Kate's face! 
Two options you actually wouldn't be ashamed to purchase and display in your home:
1. Royal Canadian Mint released two coins as commemorative pieces for the wedding. One is a pure silver coin, which features a portrait of William and Kate by Canadian artist, Laurie McGaw, and will be sold for $105. Only 25,000 of these coins will be produced, so be sure to snap up yours soon. The second coin is a colored 25-cent piece, which will be sold for $26.

2. Remember those paper dolls you used to play with when you were younger? You could cut out the doll's clothes and dress them as you pleased. Now you can do that with the royal couple!  Tom Tierney, dubbed "The King of Paper Dolls," has created a new doll book with Kate and William. The booklet includes seven different outfits for each of them, including William's military outfit and Kate's infamous midnight blue wrap dress by Issa London, which sold out just 24 hours after her public debut as a fianceé.

 
Pages