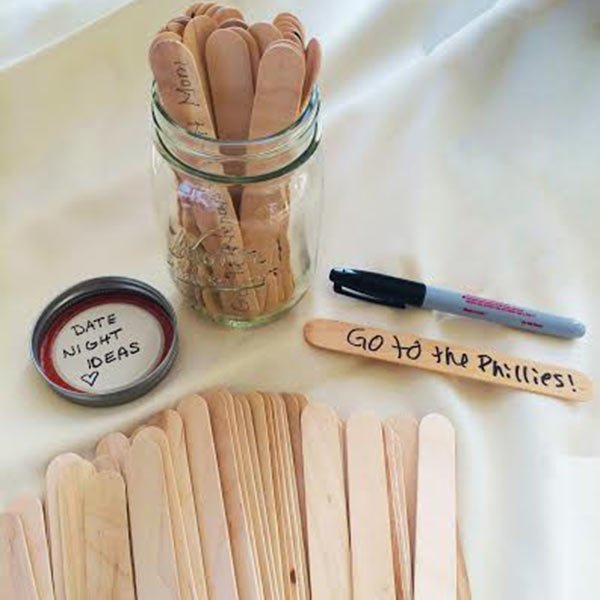 Photo courtesy of Details Made Simple
Tip of the Day: Make a date/advice jar! "It is a great personal touch for your wedding that allows your guests to have some fun while there," says Carla Friday from Details Made Simple. Display pre-cut paper or craft sticks, and markers so that your guests can jot down their best suggestions. "If you are bored one night, looking for something to do, or need a little marriage advice, simply pick one from the jar and enjoy!" she says.
Plus, check out 15 Fun Alternatives for Your Guest Book.